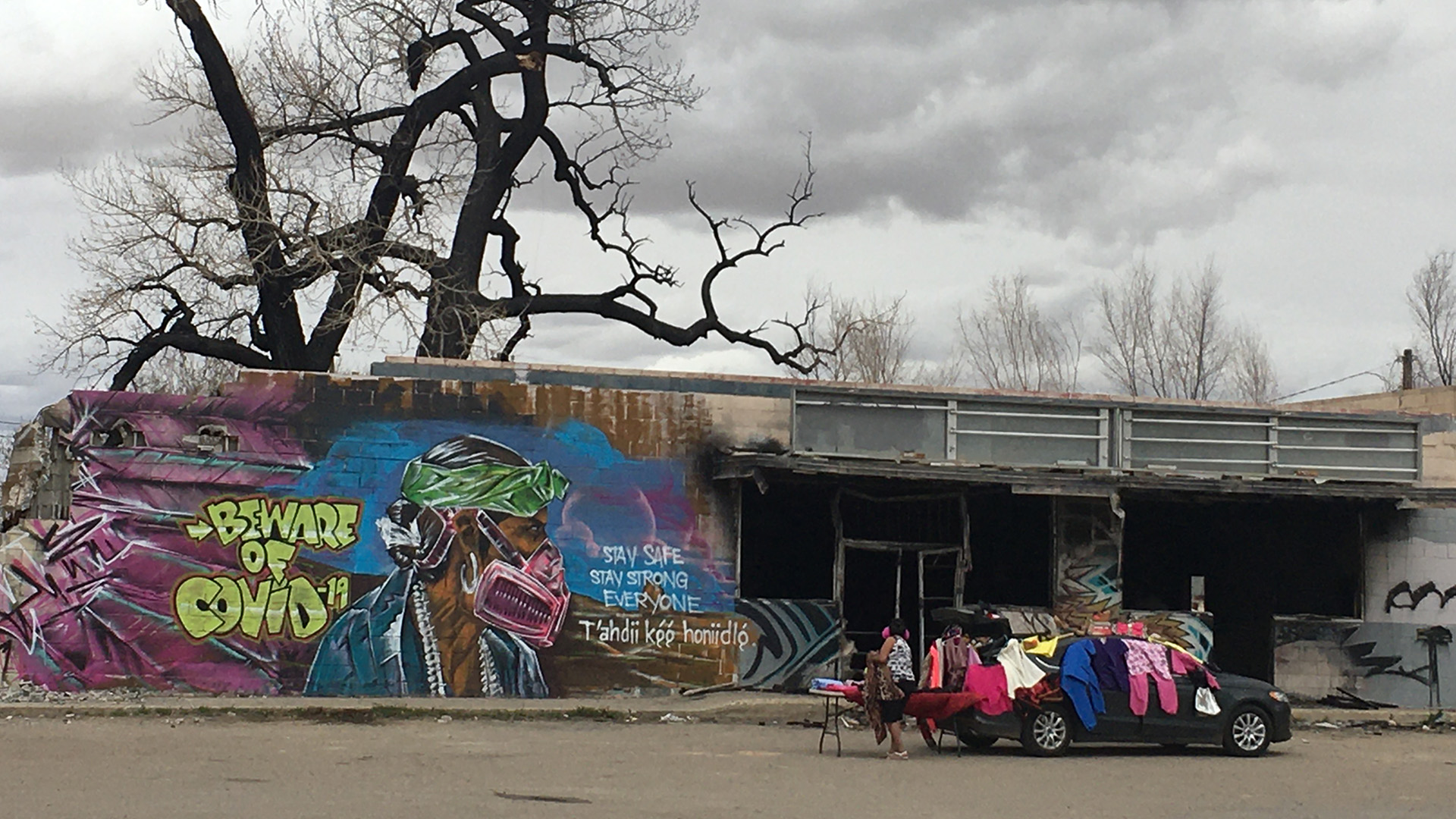 Mural on the side of building in Shiprock, New Mexico, in the Nation Nation March 22, 2020.
Emma Gibson/AZPM
A Navajo-led organization plans to use a $30,000 grant to entice more members of the Navajo Nation to get vaccinated against COVID-19 — 30% of the eligible population remained unvaccinated, as of Friday.
Allie Young, the founder of Protect the Sacred, said they're trying to make things more fun and turn them into safe community gatherings. One example, she gave was an upcoming vaccination event in Shiprock where they plan on hiring food trucks and a live band.
"Really just kinda create this buzz around it that hopefully excites our community and brings them out." Young said. "And if you're not vaccinated, the drive-through will be there, and we'll be encouraging people to get vaccinated."
Young said for some who so far have decided not to get the vaccine, it ties back to misinformation, or political or religion views. She said it's been hard to increase vaccination numbers further, but she reminds people to think of the bigger picture.
"My grandparents just got their booster shots. I mean I think it's just been important for me and my family to protect our elders," Young said. "It's really been about the community, our people, and our elders, especially."
The grant is one of 13 IllumiNative, an organization focused on deconstructing Indigenous stereotypes, awarded to Native organizations and a tribal community, to bolster vaccination efforts.