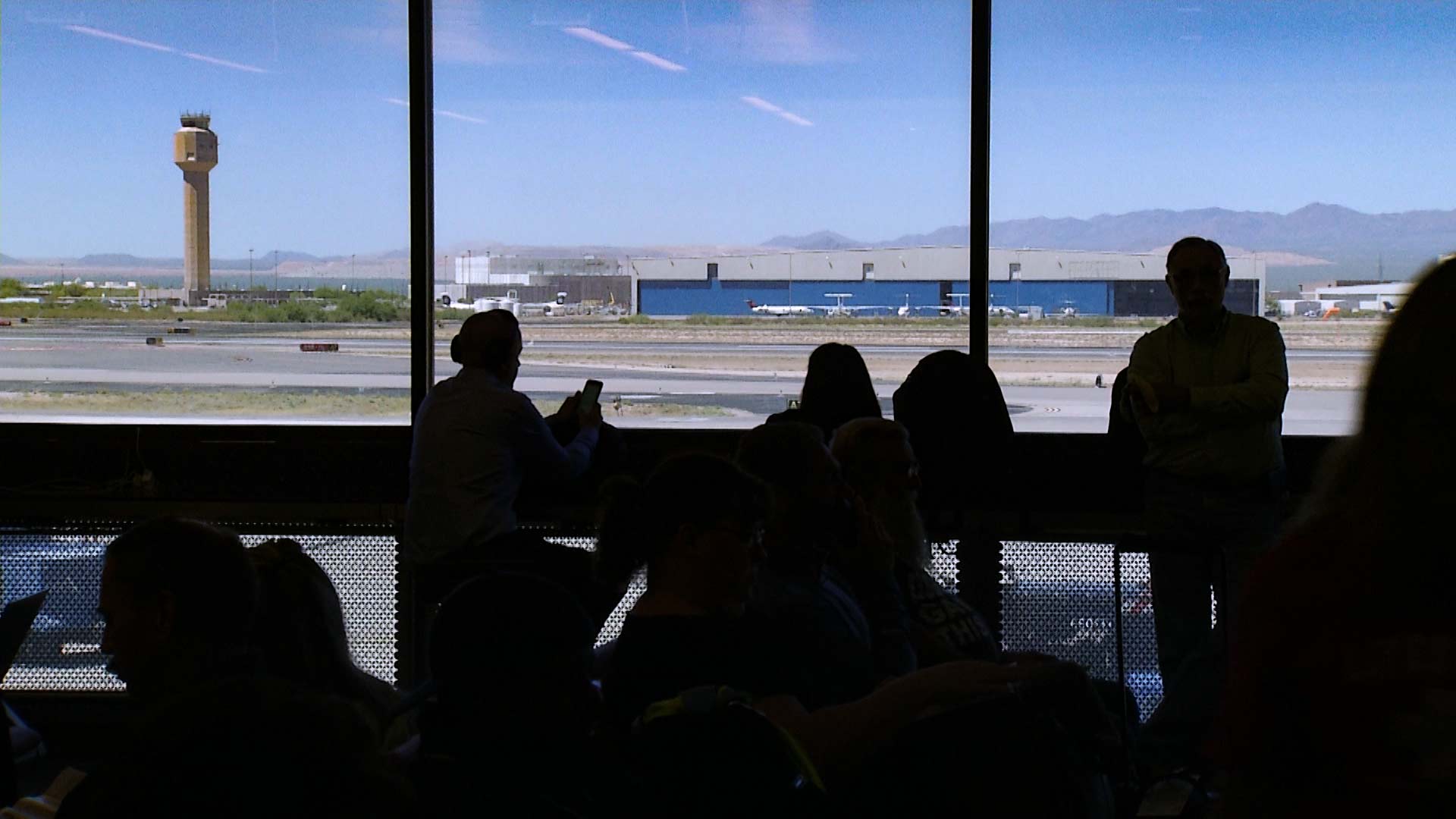 Looking out at the tower at the Tucson International Airport.
AZPM
Officials at the Tucson International Airport are expecting more than 60,000 passengers in the week around Thanksgiving.
The number of passengers is up about 50% from last year and only 3% lower than the same week in 2019, said Bruce Goetz, executive vice president and chief operating officer at the Tucson Airport Authority.
He said the Tuesday and Wednesday before Thanksgiving are expected to be the busiest days, followed by the Sunday and Monday after the holiday.
Goetz said airlines see strong demand for flights in and out of Tucson and passengers are filling seats.
"Generally, we're expecting all of those flights to be 100% full coming into and out of Tucson," he said.
Airport officials are encouraging passengers to arrive at least two hours before departure.
Everyone visiting the airport should take a mask and, Goetz said: "The other thing we're really asking people to do is pack your patience."