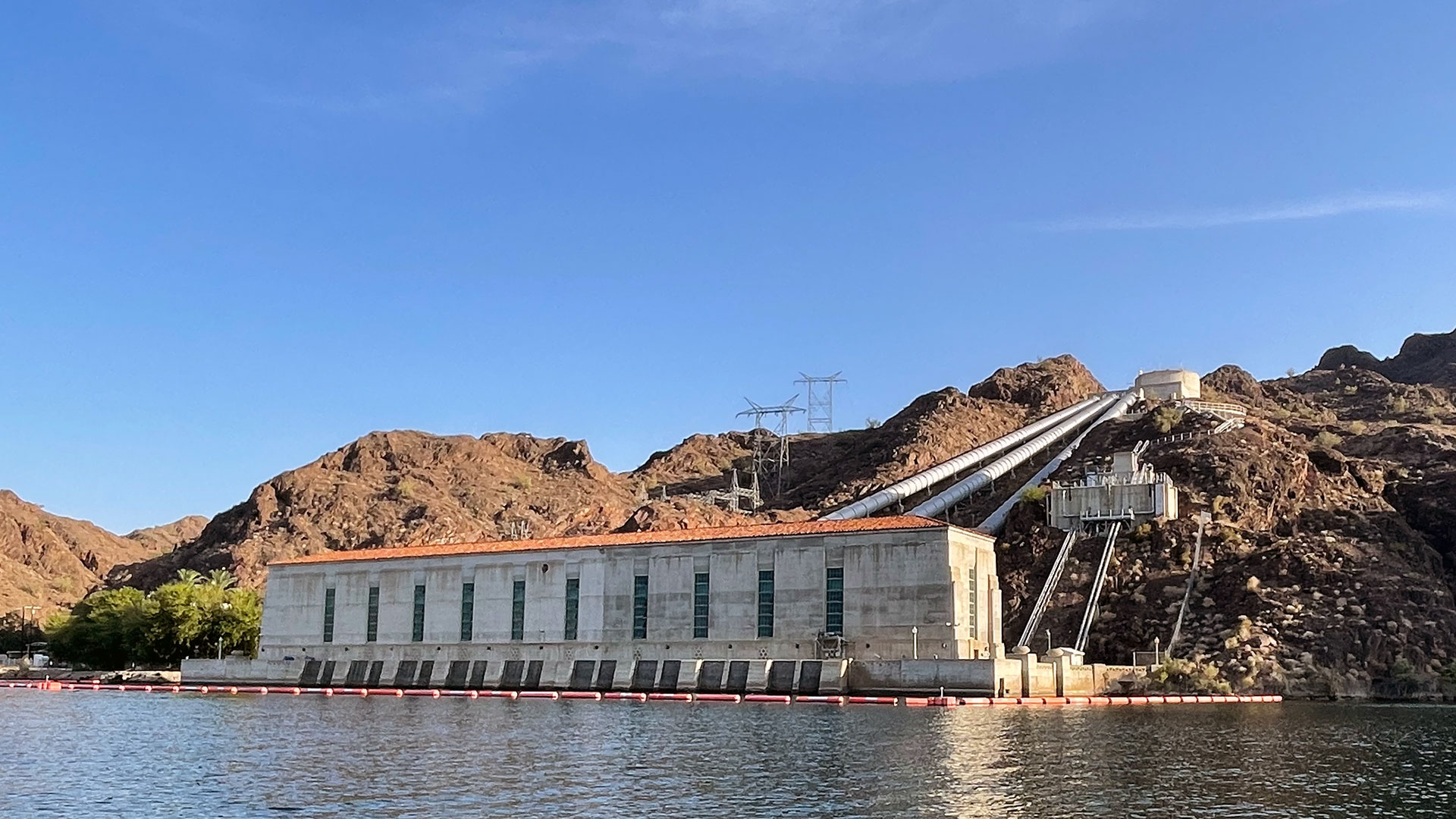 Whitset Pump House on the California side of Lake Havasu. Lake Havasu reservoir is formed by Parker Dam on the Colorado River, on the border between San Bernardino County, California and La Paz County, Arizona. The Whitsett Intake Pumping Plant is at the beginning of the Colorado River Aqueduct, a 242-mile aqueduct, which transports water from Lake Havasu to Lake Mathews in Riverside County.
CM Greer/AZPM staff
A new paper from leading water experts explores the future of managing a shrinking water supply from the Colorado River.
The report says the best water policies are borne out of a few driving factors: particularly dry conditions that make things more urgent, and the availability of previous water policies that can be used again.
"You have to have this combination of circumstances with really terrible hydrology that is causing or could cause dire consequences to generate the political will to adopt those kinds of proposals," said Anne Castle, a co-author of the paper.
Castle also said the threat of federal intervention helps push states to expedite new water management policies, before the feds do something they don't like.
Waters managers in the river basin are bracing for cutbacks and more drought heading in 2022.