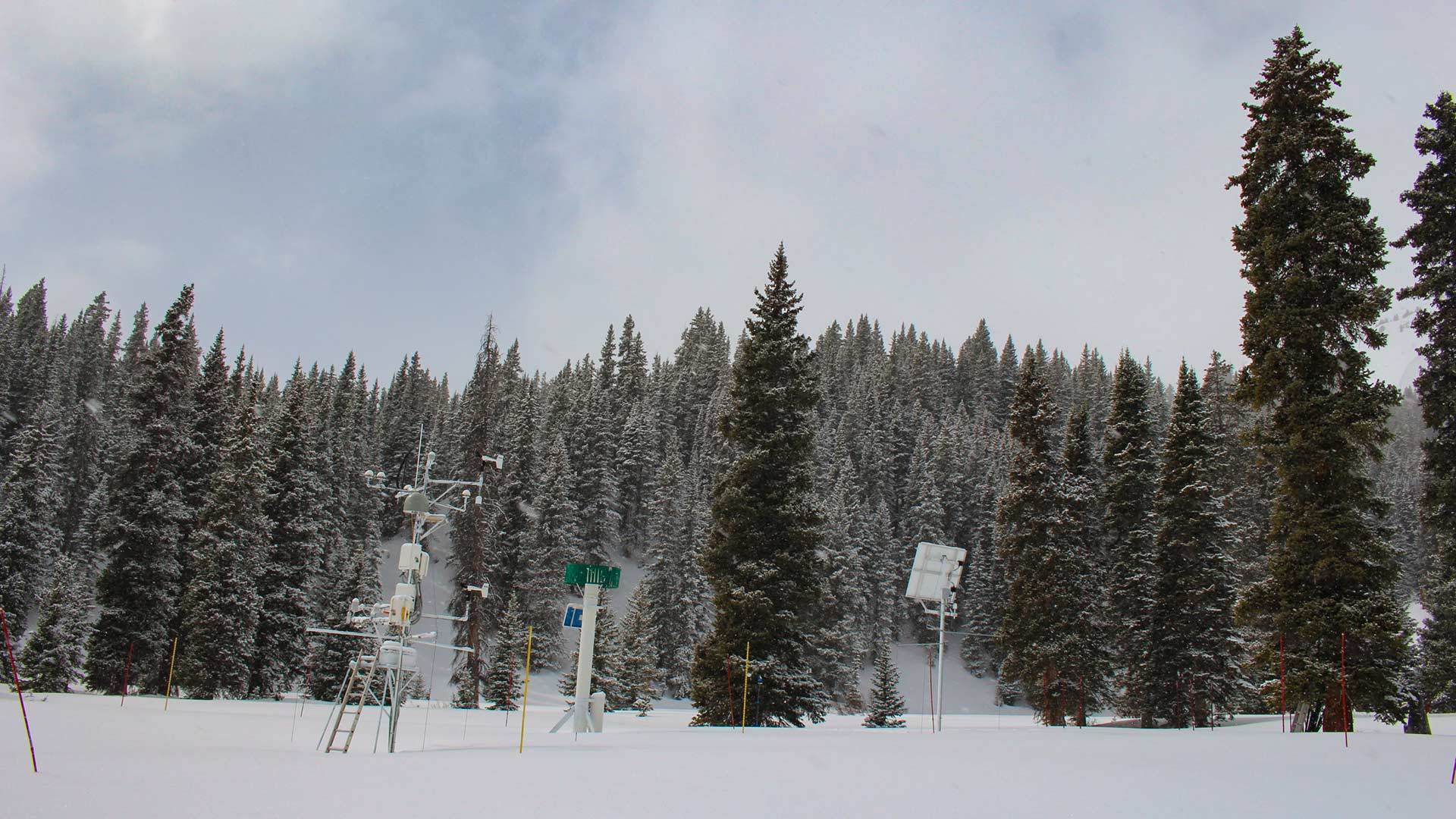 A research station collects snow data in Colorado's San Juan mountains, March 2018.
Luke Runyon/KUNC
A dry start to 2022 has lingered into February for much of the Colorado River basin, driving snowpack totals down across the west.
Colorado and Wyoming got off to a strong start with big storms around the holidays, but low snow since then has driven those totals down to at or below average for this time of year.
Other parts of the basin are even drier, with much of Utah and Nevada around 70 to 80 percent of average.
The winter season is far from over, but another dry year would spell trouble for the drought-stricken river basin, which depends heavily on winter snow.