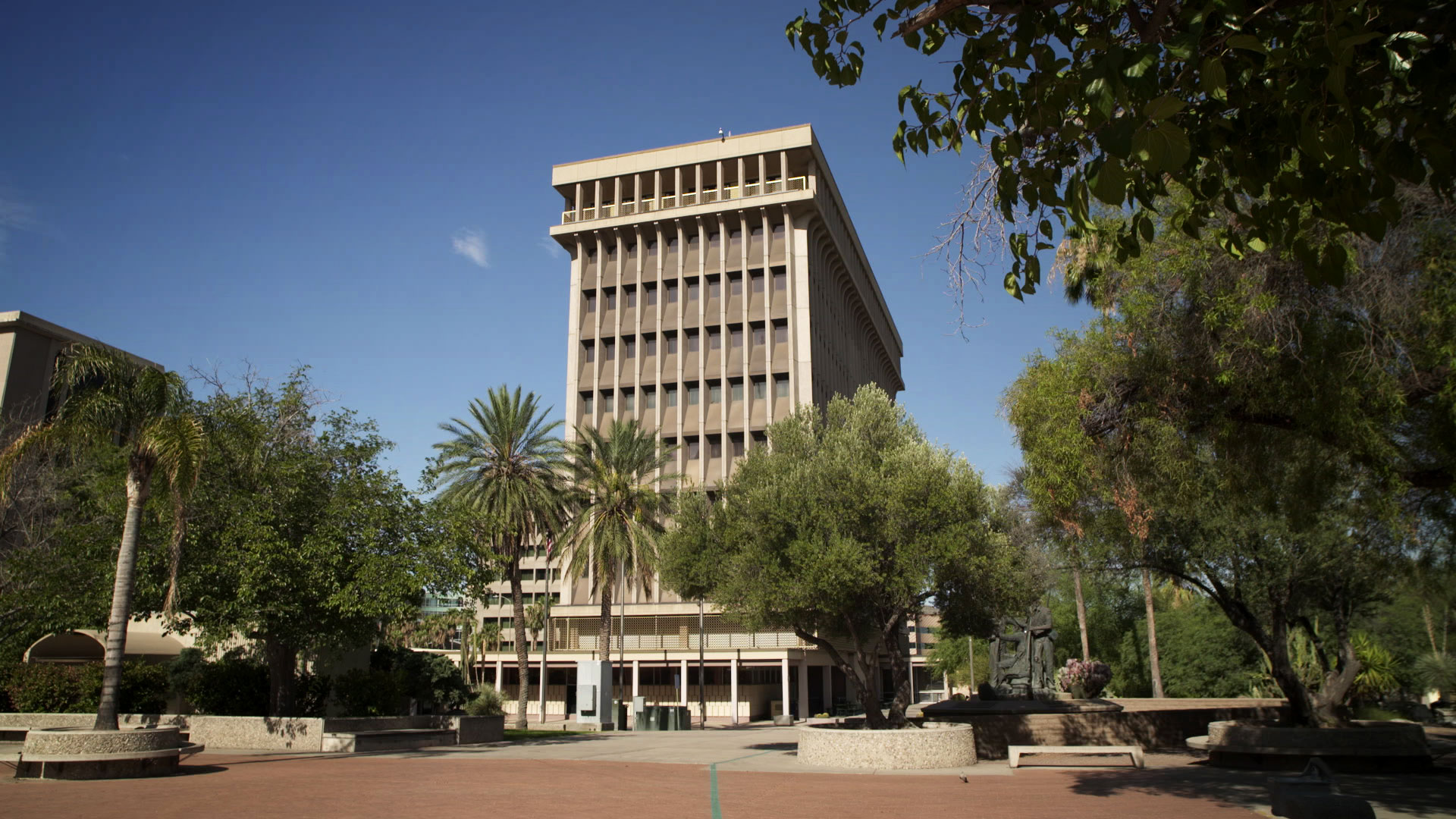 Tucson City Hall seen from El Presidio Plaza.
Steve Riggs/AZPM Staff
The City of Tucson plans to be carbon neutral by 2030 and zero waste by 2050. To get there, it recently hired a consulting firm to draft its Climate Action Plan.
The city will pay consulting firm Buro Happold $400,000 for the work.
Mayor Regina Romero said the move will save the city money and time in the long run because otherwise, it would have to hire a new team of people to create the plan.
"It's highly detailed, highly technical work that has to happen in order for us to be able to have the strategies that actually make sense, and that will have the best economic, social, and environmental impacts for our city," Romero said.
The U.K.-based firm said it will create the plan for the city in nine months and get community input with the help of the University of Arizona and the Living Streets Alliance.
"We have been very deliberate about saying that it has to be equitable, and that it has to be bilingual to involve everyone in the community, specifically because there are voices that are missing right now," Romero said.
City Council Member Kevin Dahl came into office after the vote to hire the consulting firm was held, but said he supports it and also understands pushback.
"I know that people are frustrated that we're doing another report. And reports do sit on shelves. I share that frustration, and my biggest concern is that the plans are made but don't always get implemented," Dahl said.
He also said he hopes the city doesn't lose sight of other efforts that can be implemented before the report is released, like requiring water harvesting and cool roofs on new construction.