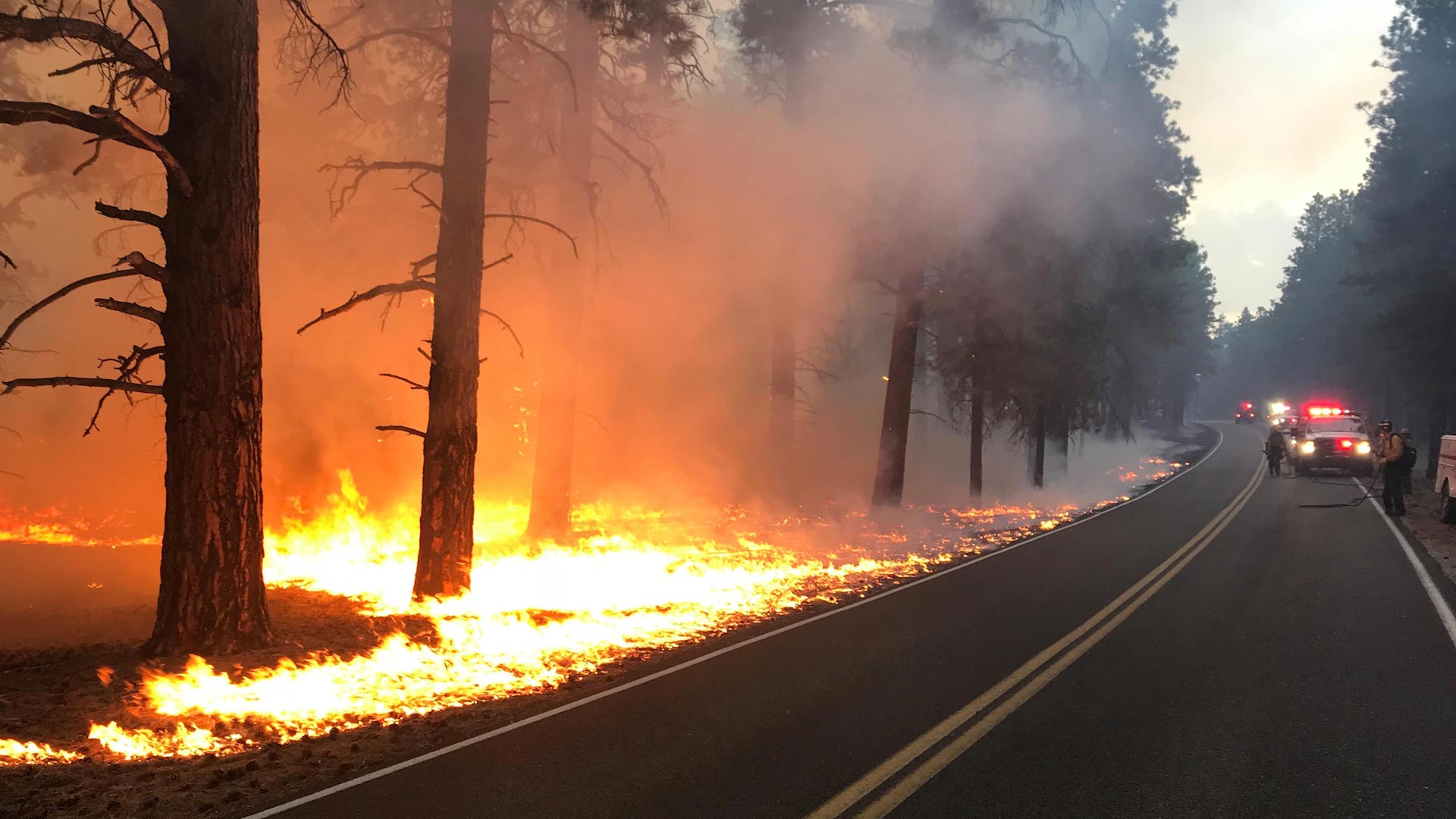 Flames from the Obi Fire run parallel to a highway. Lightning sparked the fire near Walhalla Plateau in Arizona on July 21, 2018.
Inciweb
It's wildfire season in the Southwest, and forecasters say the risk level for fires could stay high for a while still.
Mark Wiles works with the U.S. Forest Service, the Bureau of Land Management and the Bureau of Indian Affairs to get the word out about how residents can prevent causing wildfires.
He said just over half of Southwestern wildfires are human-caused.
"That tells me that over half the fires we have could be prevented," he said.
Wiles said anything that could send sparks on to dry grass — whether it's on the highway, public lands or your own front yard — is a no-go.
"No campfires, and certainly, you need to have your vehicle well maintained, make sure your tires are inflated, you need to make sure that when you're operating your vehicle, you do not park in dry grass, whether it's on public lands, or anywhere throughout Arizona and New Mexico," Wiles said.
He also said no skeet shooting and that people towing trailers chained to their cars should use zip ties or gear to make sure safety chains don't drag on the road.
More tips are available at the Southwest Coordination Center's website.