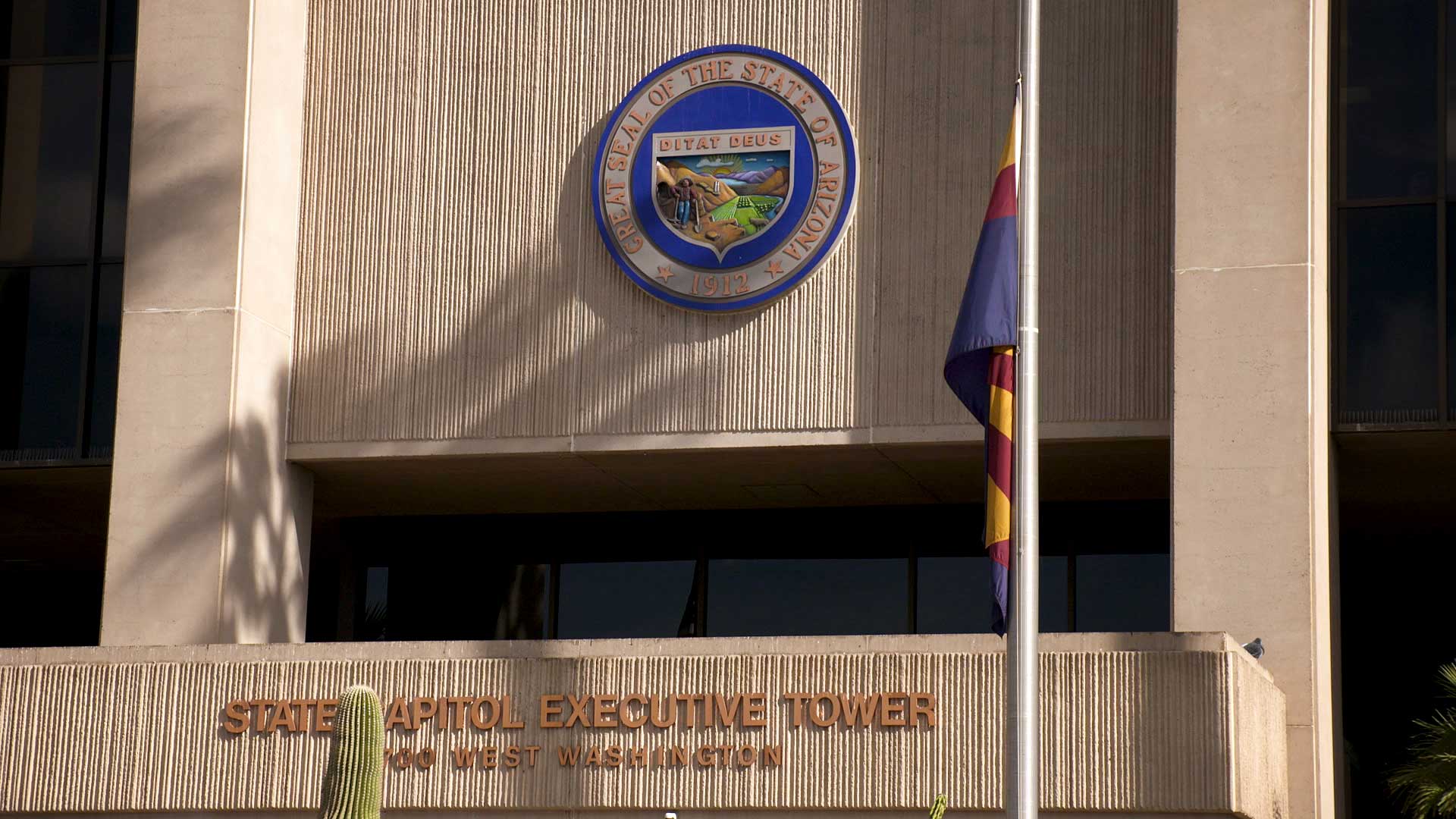 The Arizona State Capitol Executive Tower in Phoenix. January 2021.
AZPM Staff
Arizona Gov. Doug Ducey has signed into law his eighth and final state budget.
The governor on Tuesday gave his blessing to an $18 billion spending plan that uses a record surplus to invest in education and infrastructure while lowering debts and preparing for an economic downturn.
The massive spending plan marks a stark change in fortunes for a governor who took office in 2015 amid historic deficits that forced deep cuts to public services.
It passed the House and Senate last week with overwhelming bipartisan support for the first time in years.
Ducey touted $329 million to raise the base support level for education, $183 million to maintain school facilities and $100 million in special education funding, among other provisions boosting funding for schools.
"This landmark, bipartisan budget makes historic investments to secure Arizona's future," Ducey said in a statement. "We're making fiscally-responsible decisions and targeted commitments that will leave a legacy long after this administration.
House Minority Leader Reginald Bolding, a Democrat from Laveen, said the additional funding for education helped win support from Democrats. And he pointed to other provisions backed by his caucus, such as additional funding for water conservation and housing.
"We've been advocating for $20 million in the housing trust fund for years," Bolding told AZPM. "This year, we were able to get six times that amount. We know in Arizona there's a housing crisis and people need support. You can never have too much money for housing. But this is a really, really good start."
But the budget still included provisions that rankled Democrats, such as hundreds of millions of dollars to build a barrier on the border and a measure to expand the state court of appeals.