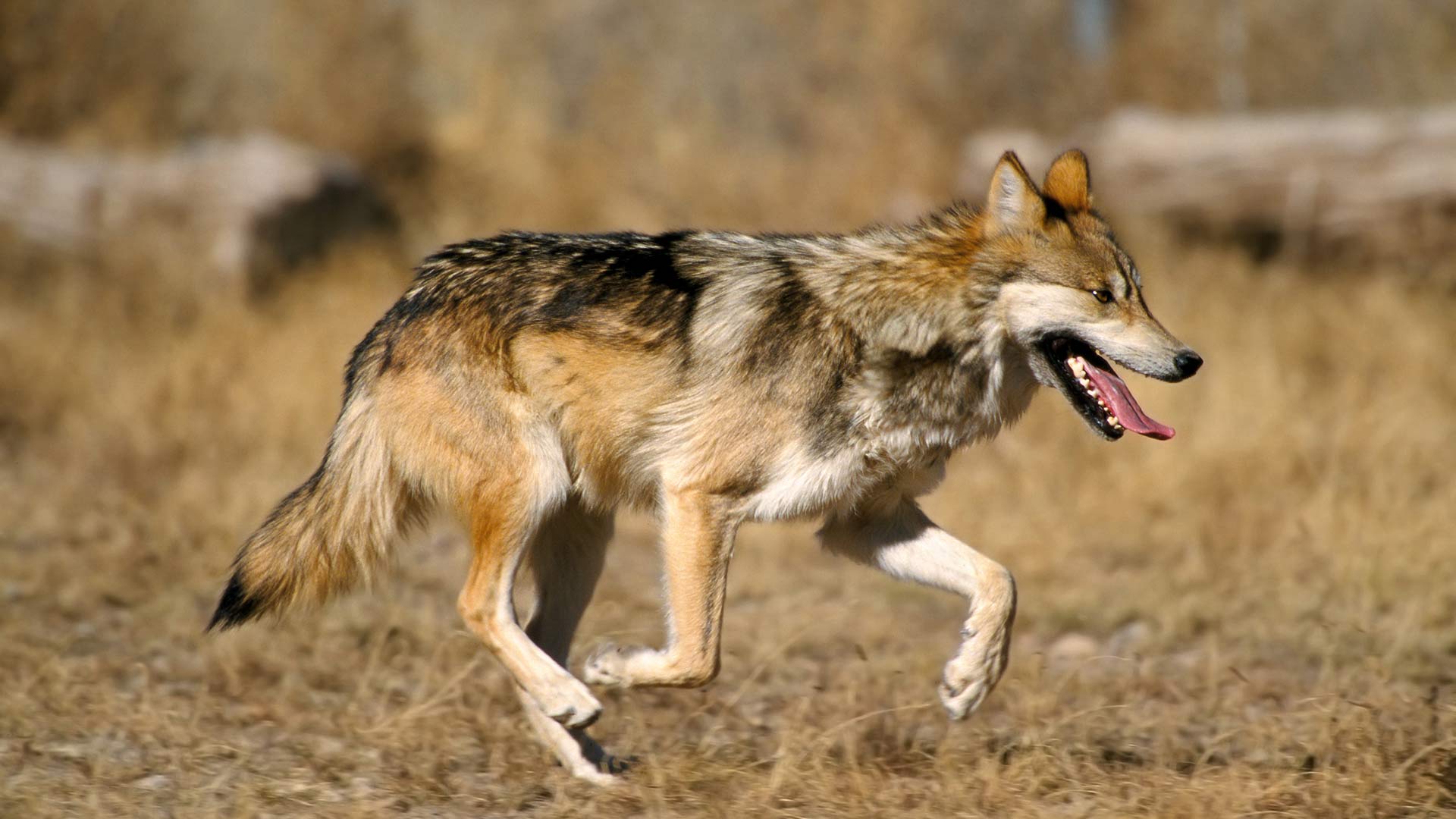 A Mexican wolf.
Jim Clark, U.S. Fish and Wildlife Service
The U.S. Fish and Wildlife Service is changing how it works with the Mexican wolf population in most of Arizona and New Mexico.
The new changes are meant to increase the population and manage its interactions with livestock operators and nearby communities.
Spokesperson Aislinn Maestas said the new rules are a response to a court order that requires the service to revise them periodically.
"The rule today is an important step forward in our recovery of the Mexican wolf, which is an effort that's been going on for nearly five decades now," she said.
The rules will require the service to aim for a higher population goal of over 300 in eight years, introduce more wolf pups raised in captivity to wild packs and temporarily enforce more restrictions on hunting and trapping.
The Center for Biological Diversity says these measures will not have a significant impact because the since FWS began introducing pups, most have died in the wild. It adds that even if the effort is successful, higher numbers will mean fewer restrictions on hunting and trapping, which would put all wolves, including genetically important wolves, in danger.