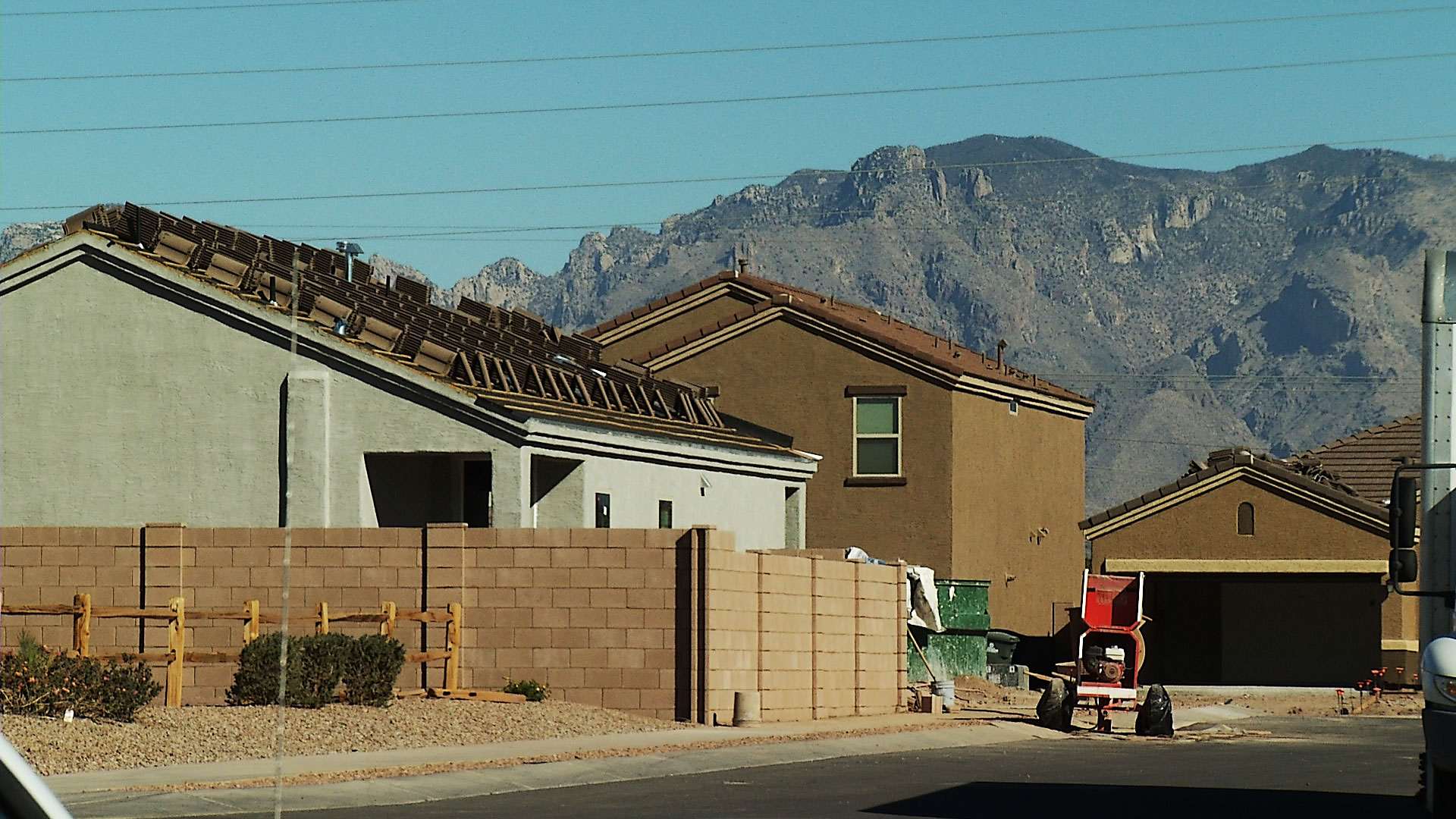 A housing subdivision under construction in Tucson off Silverbell Road. December 2020.
Robert Lindberg/AZPM Staff
Tucson is considered relatively affordable for a Western city of its size, but despite that, low-wage earners in the city are more likely to be housing cost-burdened than their peers in other cities.
Tucson has a high rate of low-wage workers who give more than 30% of their income to housing costs like rent, mortgage payments and utilities.
University of Arizona economist Jennifer Pullen said that's partly because the gap between high- and low-wage earners is growing.
"It also just has to do with the distribution of home prices and that we've seen home prices increasing fairly rapidly over the last couple of years and that we don't have a large stock of houses available for lower income individuals," she said.
Pullen said that the pandemic influx of higher wage earners, including remote workers, also contributed to the shift in housing affordability.