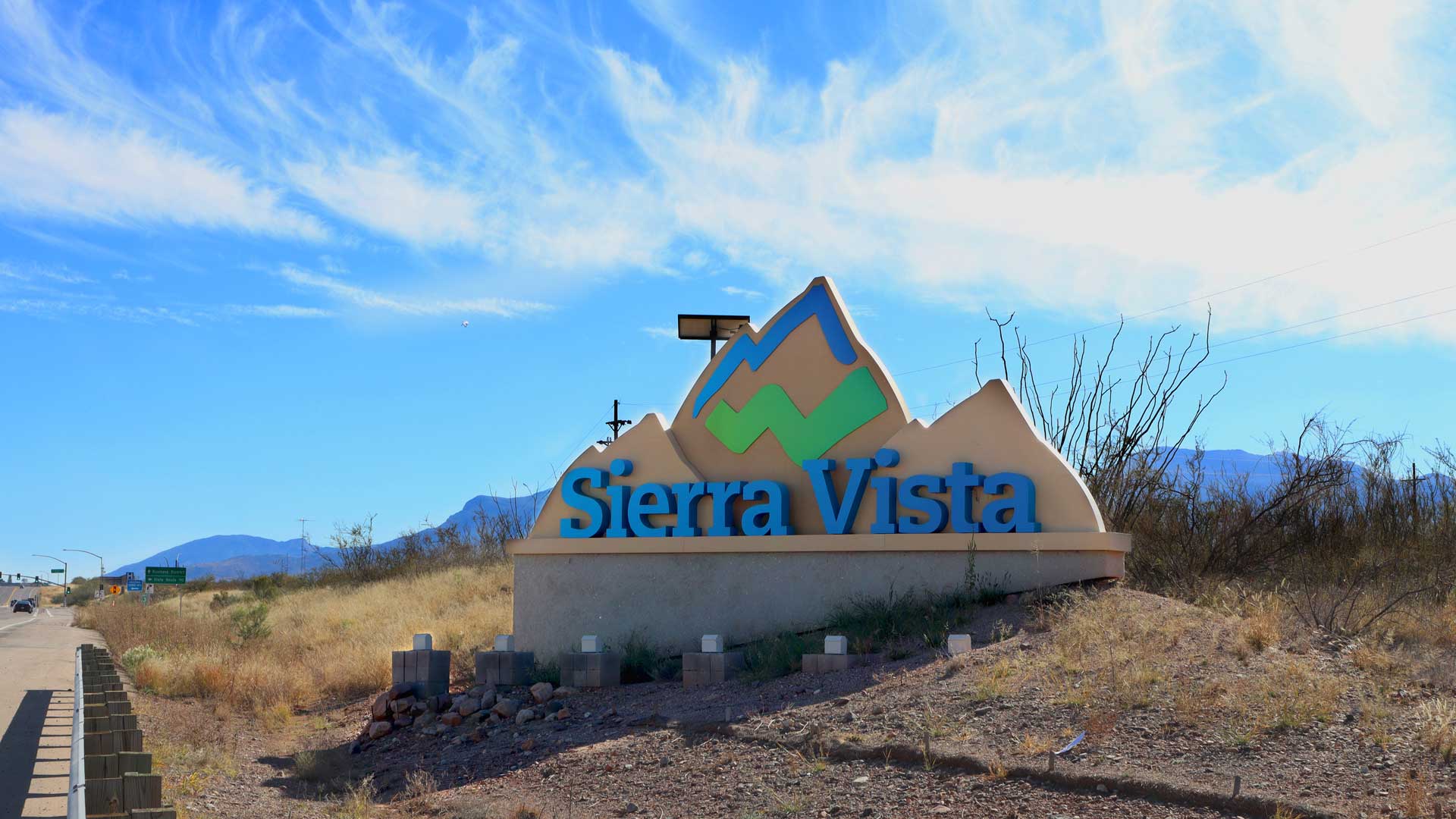 Summer Hom, AZPM
Help to the homeless has gotten a boost with the City of Sierra Vista and the Better Bucks of Sierra Vista being awarded $52,250 from the Arizona Department of Housing's Homeless Service Grant.
The grant funds will be managed by Better Bucks of Sierra Vista, a 501(c)(3) non-profit organization that seeks to provide Better Bucks vouchers for meals and essential items and services that can only be redeemed in Sierra Vista local businesses that can be distributed to those in need.
SVPD Cpl. Scott Borgstadt, who is also the president of the board of directors for Better Bucks in Sierra Vista, said that funding from ADOH will go towards their new "Better Work" program, which helps the homeless to seek employment and housing.
"One day a week a couple times a month, they'll go out and do light landscaping and basically trash clean up on state trust land or city-owned property," said Borgstadt. "They will be paid in cash by Better Bucks at the end of the workday. We'll provide them a meal, and we'll also provide them an opportunity to have a shower after the day's work at the Good Neighbor Alliance."
Those who participate in the program will be paid $14 per-hour — that's up to $599.99 per calendar year according to the nonprofit's website — along with having transportation, lunch, and water provided, and will have the opportunity to connect with housing services and employment opportunities.
"We're not going to refer them to these contractors until they've proved to us that they can do the job, that they can show up clean and not under the influence, they get paid the cash," said Eva Dickerson, the vice president of the Better Bucks board. "And then, once they hit a certain mark, which is just under $600 in a year, and as they approach that mark, we're going to refer them to different employment services and other resources that they can use in the community to help keep them — hopefully — out of homeless camps and make themselves viable member of our community."
She said that the $599.99 cap is to keep the monetary rewards of the program tax-exempt for participants.
Cindy Stotler, the Deputy Director of the Arizona Department of Housing, said that the department awarded the inaugural grant funding to the City of Sierra Vista for the Better Bucks nonprofit because they were impressed with the program's reach.
"And we were so impressed that a small rural community like Sierra Vista was doing something this broad to address homelessness in their community," Stotler said.
She said that the department was awarded $10 million dollars total by the Arizona State Legislature for their Homeless Service Grant. Of that $10 million, she said that five cities have been awarded funds so far, including Sierra Vista, Flagstaff, Tucson, Glendale, and Phoenix.
"It's almost all gone. I think we have $700,000 left of the $10 million," Stotler added.
The inspiration for the program was to go beyond Housing First initiatives and to help those who are homeless reintegrate back into the workforce.
"It started people thinking more about employment with homeless services instead of just shelter," said Stotler. "Once they start working, they realize that they can work. And so they're more open to those employment services, employment connections, that we're offering as well."
Sierra Vista Mayor Rick Mueller said that he's excited about the program and is grateful for the ADOH's assistance with its launch.
"We are excited to see the success Better Bucks Sierra Vista has had with its voucher program and appreciate the support of the Arizona Department of Housing in implementing the Better Work program," Sierra Vista Mayor Rick Mueller said in an email. "This voluntary program will put people experiencing homelessness on the path to meaningful employment, giving them confidence to work toward a better future."
Stotler said that the department hopes to continue the grant program if given the funding by the legislature. Borgstadt said that the Better Work program launches in 2023.