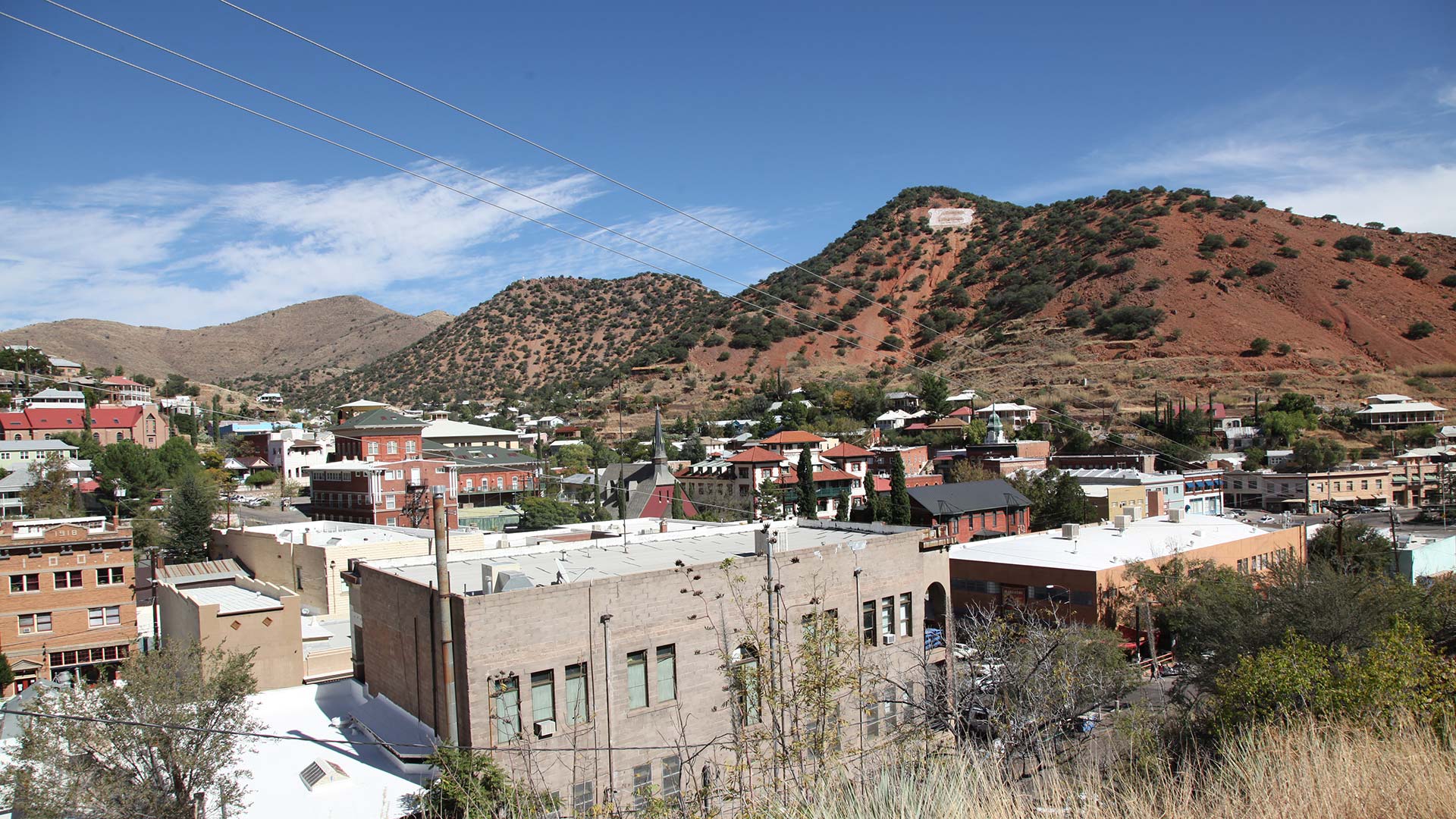 A view of downtown Bisbee.
Zac Ziegler, AZPM
Drivers going to Bisbee via State Route 80 should expect delays and plan accordingly as construction on the Mule Pass Tunnel begins on Jan. 8.
According to an Arizona Department of Transportation press release, SR 80 near Bisbee will be fully closed each night from 10 p.m. to 4 a.m. Sunday through Friday, Jan. 13.
The purpose of the project is to upgrade the lights inside the tunnel as well as restriping the road.
According to ADOT's webpage on the project, the construction will allow for the creation of a single driving lane in each direction with shoulders on either side of the highway running through the tunnel.
"The restriping will move the westbound lane drop from the west side of the tunnel to the east side of the tunnel, while still providing a merging area for the Tombstone Canyon on-ramp," stated ADOT on their webpage on the project. "Currently, there are limited roadway shoulders with the existing passing lane."
During the daytime hours, only vehicles that fit within 12 feet of width and seven feet of height limits are allowed to pass through the tunnel.
"Motorists should plan for delays and proceed through the work zone with caution, slow down and watch for construction personnel and equipment," according to ADOT officials.
The department instructs drivers to use alternate routes during closures and to keep an eye out for message boards containing information on closures and alternate routes.