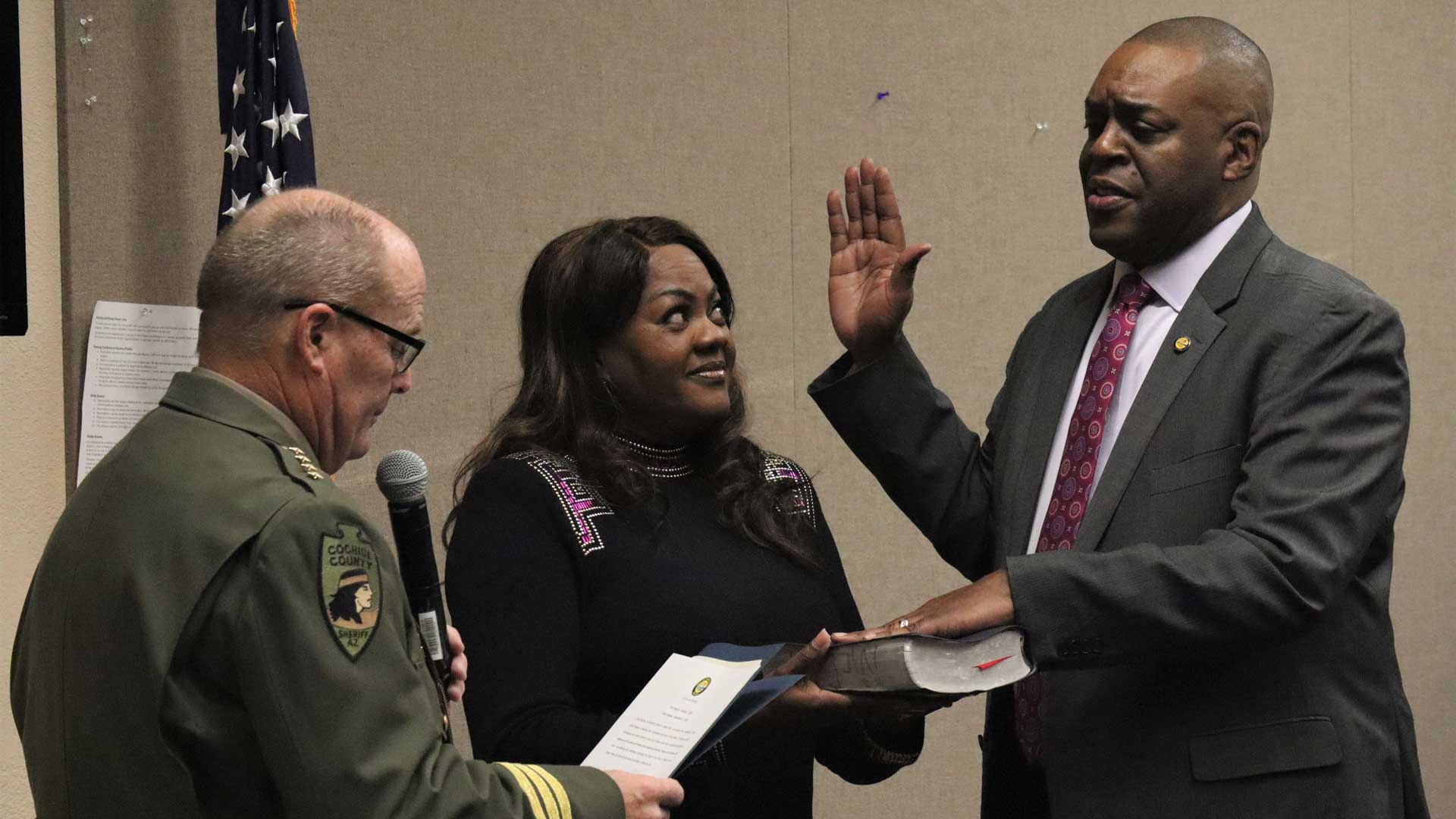 Sierra Vista Mayor Clea McCaa was sworn in by Cochise County Sheriff Mark Dannels. January 2023
Sierra Vista Mayor Clea McCaa was sworn in as the city's first mayor of color during Thursday's city council meeting. McCaa also appointed council member Carolyn Umphrey to serve as his Mayor Pro Tem.
The energy in the room was electric. McCaa's supporters, county mayors, and representatives for state officials came in droves, with upwards of 200 people in attendance to see the dawn of a McCaa mayorship unfold in the passing of the gavel ceremony.
Cochise County Sheriff Mark Dannels swore in the new mayor of the hummingbird capital. The act was topped by thunderous applause.
Outgoing mayor Rick Mueller, who served as mayor for 12 years and on the city council for more than two decades, passed on the gavel to McCaa.
"May you only have to use it when you need to," said Mueller.
McCaa echoed his gratitude to serve the city he's called home for 42 years. And he also said that Umphrey was the ideal choice for his right hand.
"We had a connection and she takes copious notes," said McCaa. "We're a team. It scares me because we almost think alike. And it's just going to be a beautiful relationship."
Umphrey, who is one of the most senior council members, said she's honored to be McCaa's mayor pro tem.

"I was surprised but I was very excited," said Umphrey, who was re-elected to her position on the Sierra Vista city council in November's midterm election.