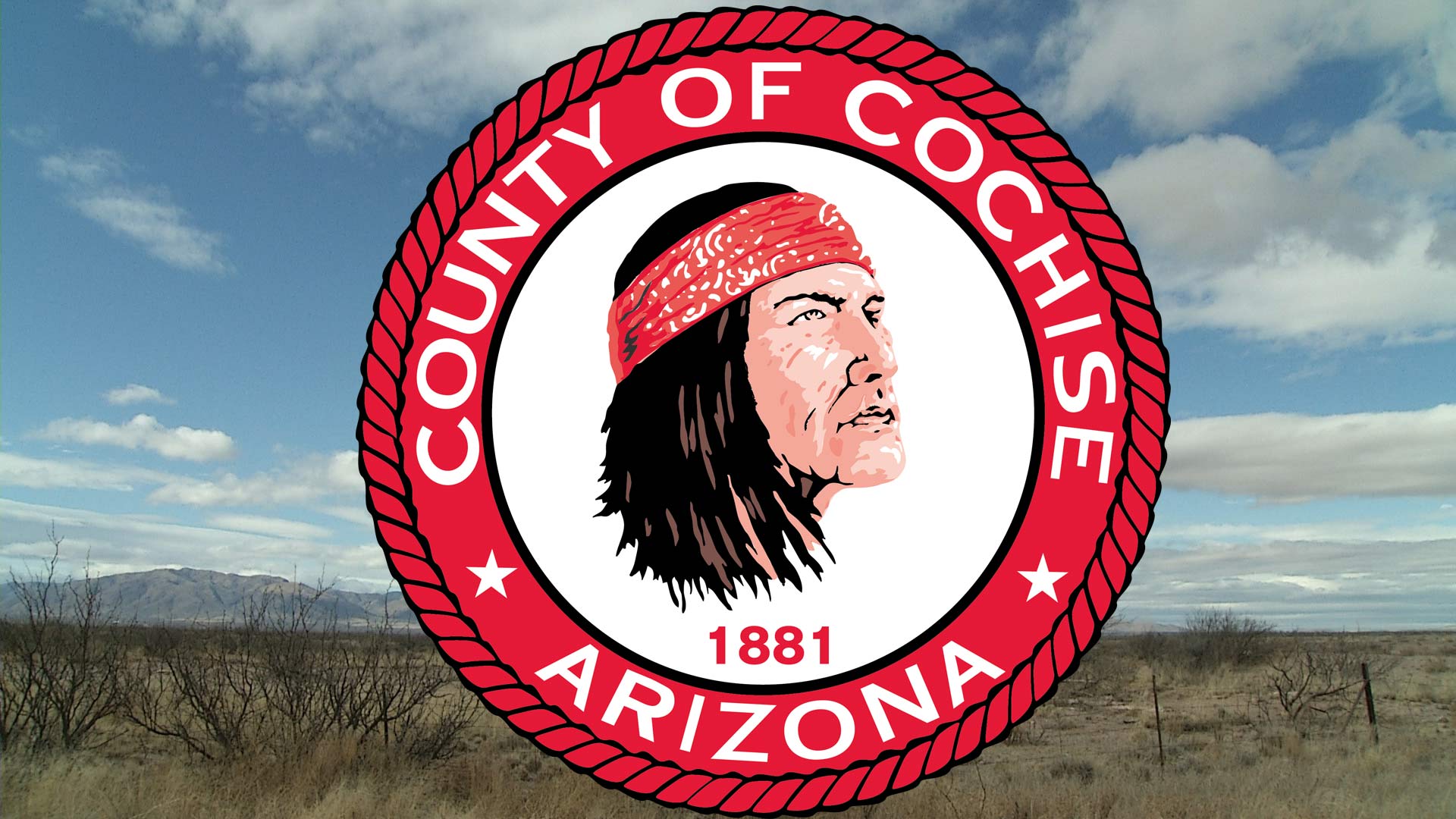 The seal of Cochise County.
The Cochise County Board of Supervisors approved a grant agreement last week between the Arizona Department of Transportation to repave a runway at the Bisbee-Douglas International Airport.
Runway 8/26, the cross-wind runway is the smaller of the two runways at the Bisbee-Douglas International Airport.
Cochise County Director of Development Services Daniel Coxworth said the estimated cost to repave the runway — at this point in time — is $210,499, of which the grant requires a 10% cash match of $21,049.90.
"ADOT has yet to bid this project," said Coxworth. "They first wait for a commitment by the owner to apply for the grant and to commit the 10% cash match. So, more than likely when they do bid this project, it will come in substantially higher."
He said that the price could change once construction begins, as the estimates were made a couple of years ago, and the price of materials and services has changed.
Supervisor Tom Crosby inquired about how much higher the cost will be. Coxworh said he doesn't know and that the board won't have a total until the project begins.
"The Alpha 2 Taxiway Project — if you remember — they estimated it to be $25,000 or less than $30,000, and that came in over $200,000," Coxworth said. "These estimates were put together a couple of years ago. So, they're a little out-of-date for the cost of materials and transportation costs."
Supervisor Ann English voiced support for repaving the runway but hesitated on immediate approval to determine if the county will have the funds for the cash match.
Coxworth advised the board to commit sooner rather than later as he said "Usually pavement preservation projects if you wait, it just costs more in the end. So unfortunately, it's going to be a lot of money, but it's an important decision to get to it for preservation purposes. So we don't have to rebuild the runway, which would be much more expensive."
Supervisor Peggy Judd also voiced support for the project.
"It's the times that we are in, and things just cost more," said Judd. "And because they are a couple of years old, we're certainly going to face some of that."
The board voted unanimously to approve the grant agreement.