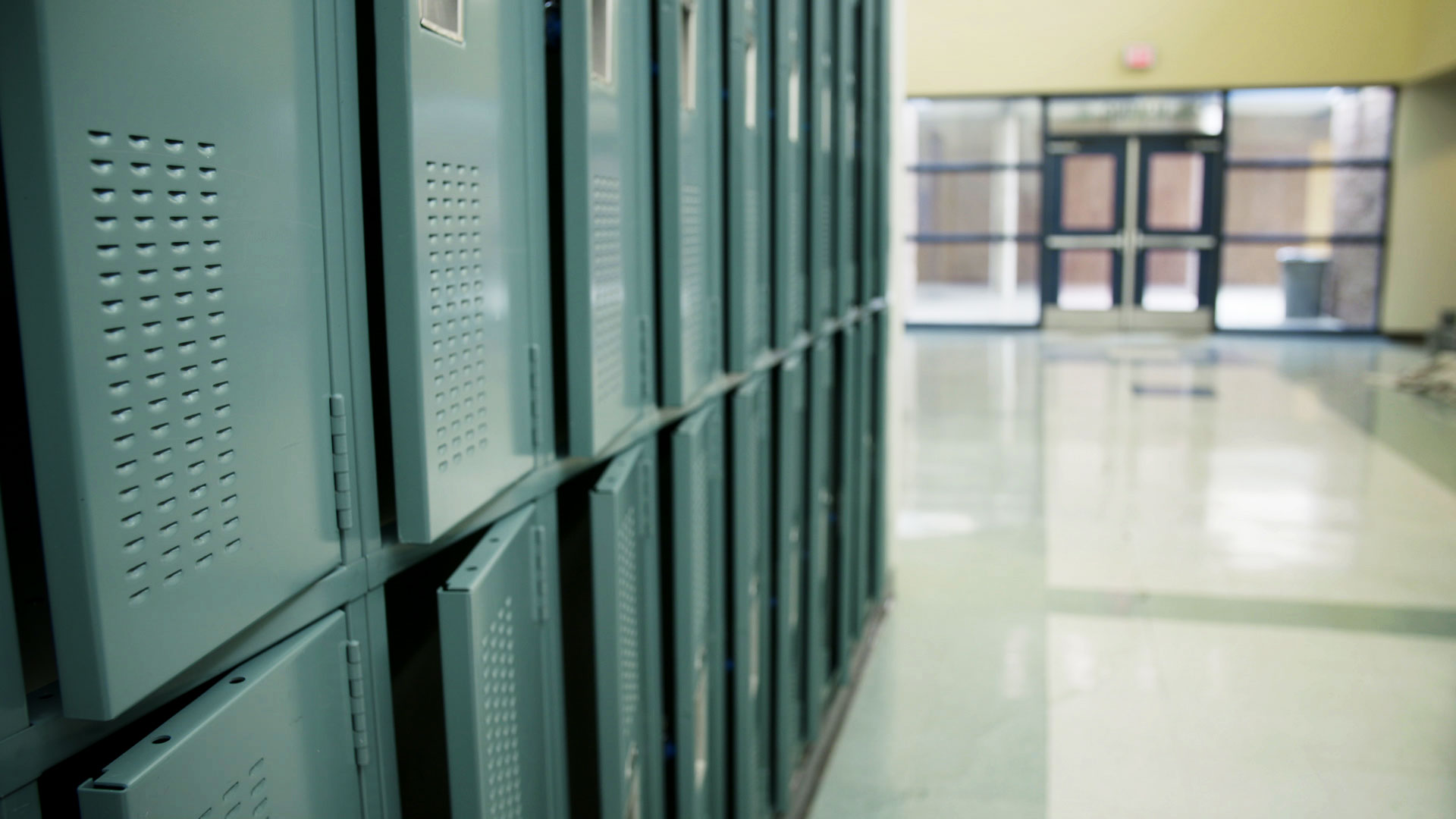 File image of a row of lockers in a school.
AZPM Staff
The Cochise County Sheriff's Department has been awarded $1.5 million dollars to establish a county-wide, secure communications system between local schools and the sheriff's department.
The grant money comes from the legislature, which established a fund that provides grant monies to county sheriffs or city police departments to create secure communication systems between schools and law enforcement.
Cochise County Superintendent of Schools Dr. Jacqui Clay said that Cochise County Sheriff Mark Dannels worked with her to coordinate with district superintendents to establish the infrastructure.
"What our amazing sheriff did was he said 'okay, I understand that this is for school safety, but the best people to figure out what needs to be done would be the schools,'" said Clay. "So then, he brought it to us."
Dannels said prevention is important.
"We can come together on the front end of this on prevention and education and come up with a plan — not about if it happens but when it happens — that we're better prepared to protect our young folks out there," said Dannels.
Some of the eligibility requirements for the grant include encryption on all media communications, a secure way to exchange school maps and building floor plans, secure text messaging, multiple forms of real-time communication via voice and video, and manually activated panic alarm systems.
Clay said a county-wide system is needed because schools in Cochise County are spread out.
"Our furthest school is, what, two hours away," said Clay. "And it takes a long time for anybody to get there. They're in isolated places, so we especially need this because we're rural."
Dannels echoed Clay.
"88% of policing in this country is rural," Dannels said. "Which means, we're limited on resources. And the best recipe for success at that point is collective efforts, you know, partnerships and relationships. And that's what we've established in Cochise County."
He continued, "If we can get it on the early end, I guarantee the end results will be better than if we ignored it and didn't do anything right now."
Clay said the next step will be to go to the Cochise County Board of Supervisors to seek approval.
"What we're looking for is something that will give us 360° school safety," Clay said.
If approved, Clay hopes to have the infrastructure established by next school year.