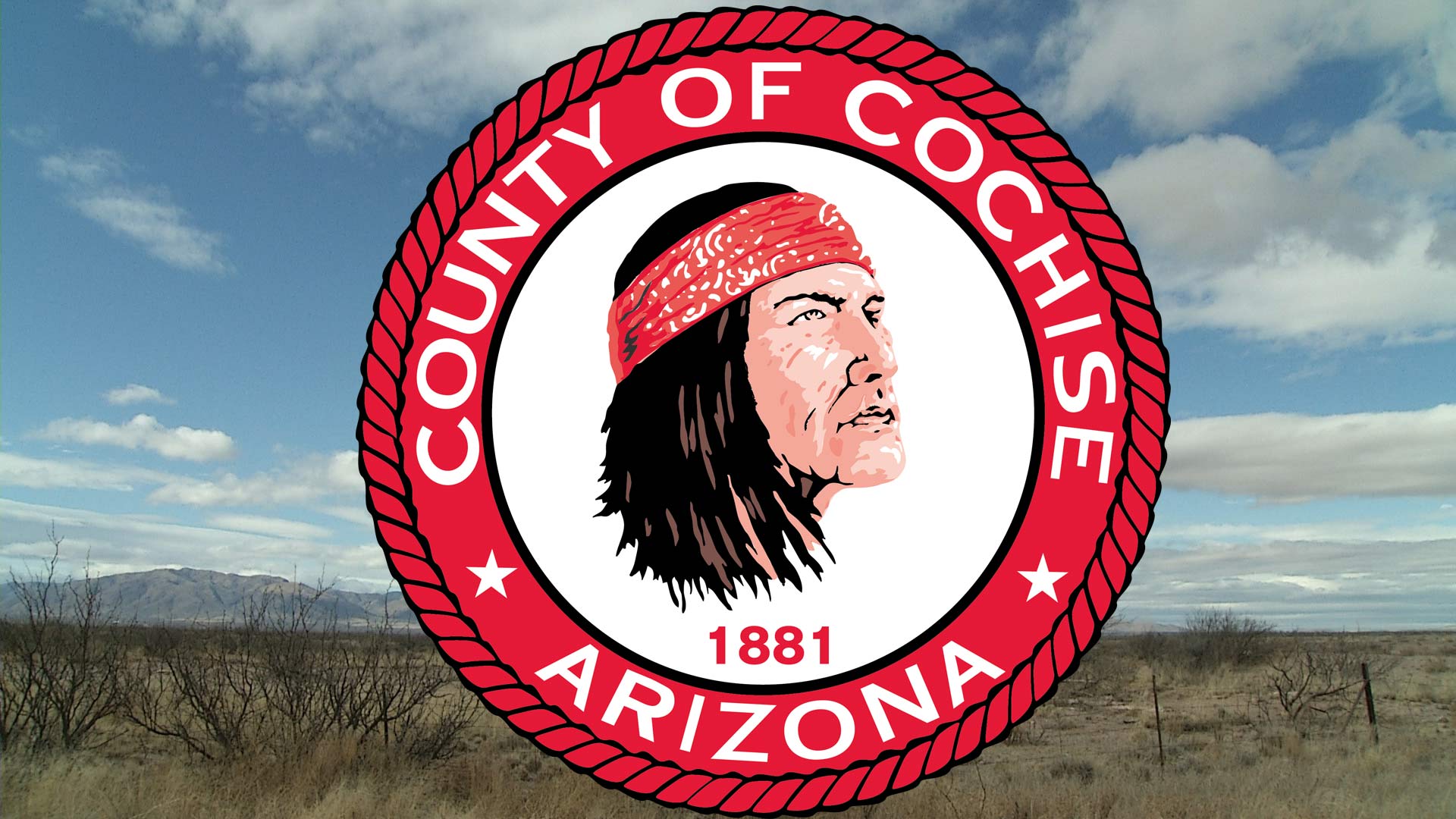 The seal of Cochise County.
An amendment to a $1.9 million-dollar agreement with the Arizona Department of Emergency and Military Affairs and the Cochise County Sheriff's Office was approved by the Cochise County Board of Supervisors to fund equipment for prosecuting border-related crimes such as drug trafficking and human smuggling.
The original agreement, which was approved by the board in December 2022 has DEMA distributing a total of $1,947,500 across nine, equal monthly payments to the county for Fiscal Year 2023. Each monthly payment would not exceed $216,388.
But the new amendment changes the ways funds are distributed. Now, DEMA will make a payment for services or reimbursement within thirty days after receiving an invoice from the county.
The funds were requested by CCSO to go towards the purchase of large, heavy-duty pick-up trucks with Pursuit Intervention Technique (PIT) push bumpers, which the department says will help CCSO to immobilize smuggling vehicles.
Citing supply chain issues and an 18-month delay in the delivery of the commercial fleet vehicles, CCSO said in the agenda that they are unable to purchase the three-quarter-ton vehicles from their normal vendors.
The department wants to purchase any four-door, three-quarter ton, or larger, trucks that are available and outfit them with the funds from the DEMA agreement.
The board also approved the amended $8 million-dollar agreement with Western Sky Aviation to contract a helicopter to the county for five years to assist the sheriff's office with covering the county's 6,200 square miles and three mountain ranges.
CCSO noted in the agenda that the use of a helicopter will provide better and quicker access to remote or otherwise inaccessible regions for addressing smuggling, maintaining digital surveillance equipment, immediate medical response, and search and rescue support.
The previous three-year contract with Western Sky Helicopters — which was previously known as Aerial Solutions — was funded through a private foundation.
According to the agenda, Cochise County has approximately 1,500 smugglers entering the area per month from the US-Mexico border to smuggle human beings from the border up north to the Phoenix area.

CCSO estimated that Cochise County Law Enforcement engages in an estimated two to 10 high-speed pursuits every day.