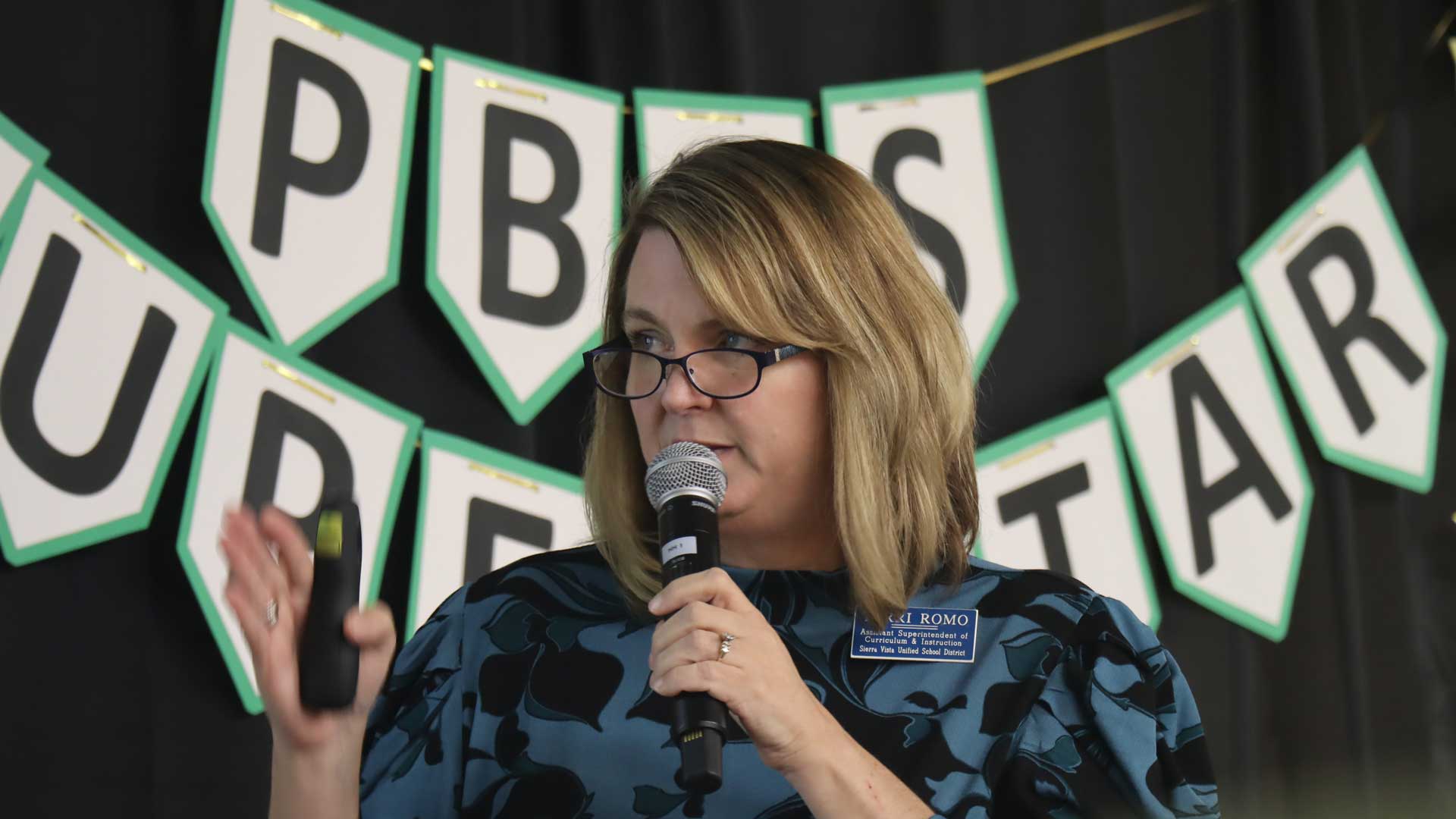 Sierra Vista Unified School District Assistant Superintendent of Curriculum and Instruction Terri Romo.
Summer Hom, AZPM
The Sierra Vista Unified School District (SVUSD) Governing Board voted 3-1 during its regular meeting Tuesday to approve a 60-day review of the new social studies curriculum to get feedback from the public.
SVUSD Assistant Superintendent of Curriculum and Instruction Terri Romo said the curriculum selection process began with a curriculum committee, made up of 18 SVUSD teachers and site administrators from K-12, gathering and discussing what they would like to see from the new curriculum.
The teachers and school administrators on the committee vote on their picks based on what aligns with the state standards.
"There are some things that are legal requirements within our State of Arizona," Romo said. "We have things like that we will not have Critical Race Theory materials in our programming, in our textbooks. So, that's part of the RFP (Response For Proposal). But then, there is a place where we get to say 'What are the things that we are looking for as a district?'"
Some of those things the committee was looking for included materials that aligned with state standards, having online and print components, Exceptional Student Services or (ESS) supports for special education students, and materials that covered all areas of social studies, not just history.
The committee landed on Houghton Mifflin Harcourt (HMH) for the 6-12 social studies curriculum and MacMillan Holdings for the Advanced Placement (AP) version.
"They really all liked how this program specifically — English Language Arts — was incorporated throughout, the importance and focus on writing was also there," said Romo during her presentation on Tuesday. "There's guided reading sets to provide some additional literature … The History Channel is embedded in that program, so you can have access to that. It's something that's easy to interact with."
Romo said that consensus was not yet reached for a social studies curriculum for the elementary levels and that the committee will reconvene at a later date for a re-vote.
Members of the public can review the curricula at the Rothery Educational Service Center during business hours from 8 a.m.-4 p.m.
SVUSD board member Donald Lee requested that two days within the 60-day period have extended evening hours from 5 p.m.-7 p.m. for parents to stop by the Rothery to review the curricula. Those dates have yet to be determined.