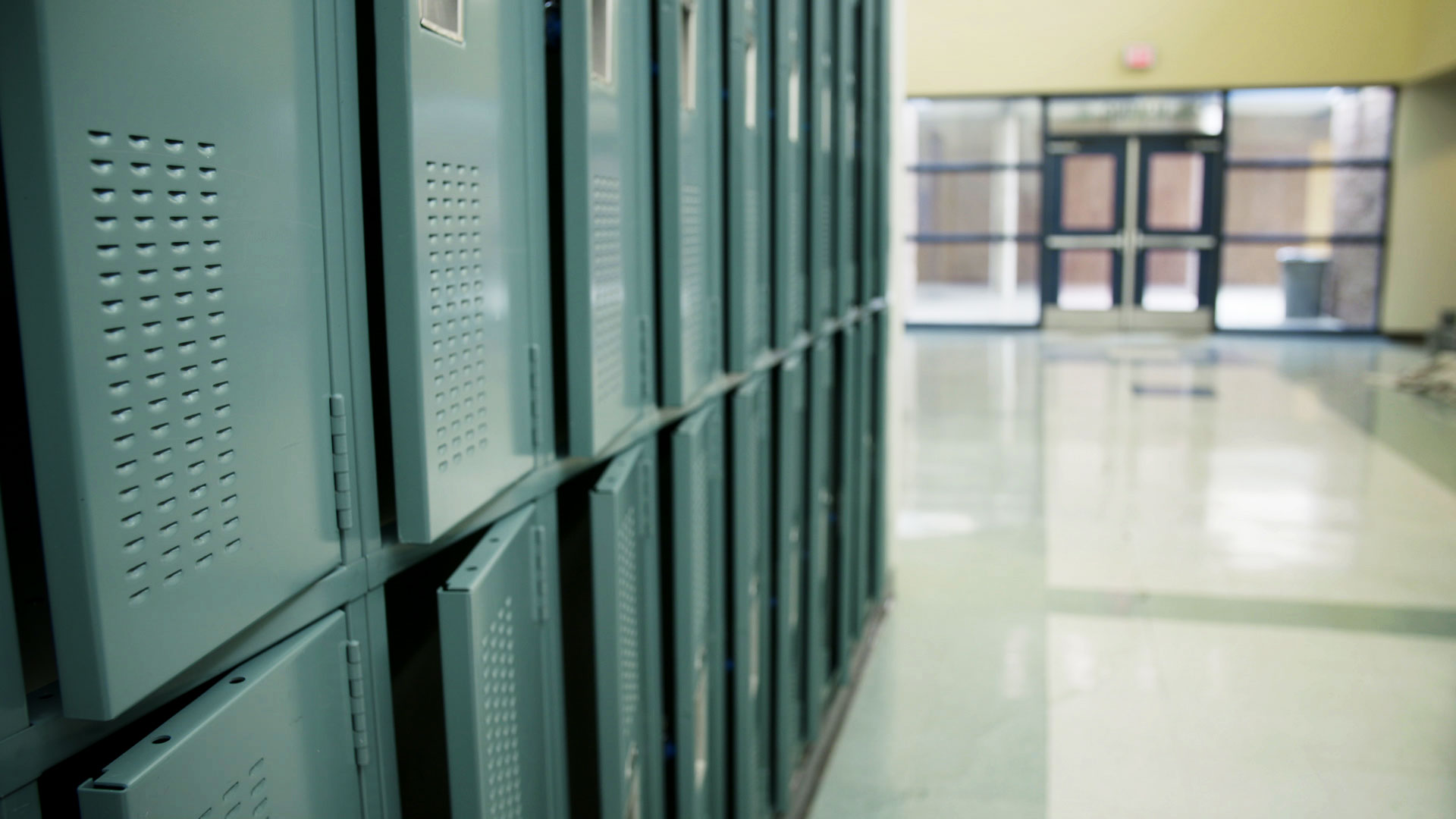 File image of a row of lockers in a school.
AZPM Staff
Cochise County educators will have the opportunity to earn a certification to teach and use the supplementary wildlife conservation curricula Project Wild through a workshop on May 31. The workshop will be hosted by the Cochise County Superintendent of School's office in Sierra Vista.
The Arizona Science Center's Senior Director for Rural Engagement Kal Mannis said that the curriculum has been around since the 1970s. The three-hour workshop on the terrestrial curriculum will teach teachers how to integrate the activities-based curricula into their classrooms.
"Through interactive activities, through data collection, through observation, through reading case studies, all of these are incorporated into the different activities," Mannis said.
Noting the diversity in the landscape and overall ecology of Cochise County, Mannis said it's critical that the next generation gain a tangible understanding of the environment, and what factors impact that environment.
"We're surrounded by some of the most beautiful parts of the world, and the biology and the impacts of the environments — environmental sciences — on these locations is really dependent upon choices that people make," said Mannis. "So, by providing an opportunity for both the educators to learn about these tools, and then, to transfer that knowledge to their students is hugely valuable … "
"So, what is the impact of seasonal change, and why do we care about the soil, or the water or the air?" Mannis continued. "All of these things are planting the seeds with our students and the youth. So that when decisions are made in their future, they can make it from an informed space."
As someone who lives in the county, Mannis said he wanted to make the training available to the county's teachers. Mannis, who's the instructor for the workshop, added that there hasn't been an opportunity for teachers in the county to get the certification locally in more than 10 years.
The workshop costs $15 to register. Mannis said that at the end, teachers will receive the Project Wild terrestrial curriculum book, a certificate, and continuing education credit.
Mannis said that he applied for and received a few-thousand dollar grant, which financed the purchase of the curriculum books.
Cynthia Meyers, the Outreach Coordinator for Cochise County Superintendent of Schools, said that the superintendent's office wanted to further support the development of STEAM — Science, Technology, Engineering, Arts, and Mathematics — projects in the county.
"I just thought it was a great opportunity for our office to present a space for teachers to come outside of their regular classroom to have a training that they're not going to get, probably, inside the school because it's not really part of their regular curricula," said Meyers.