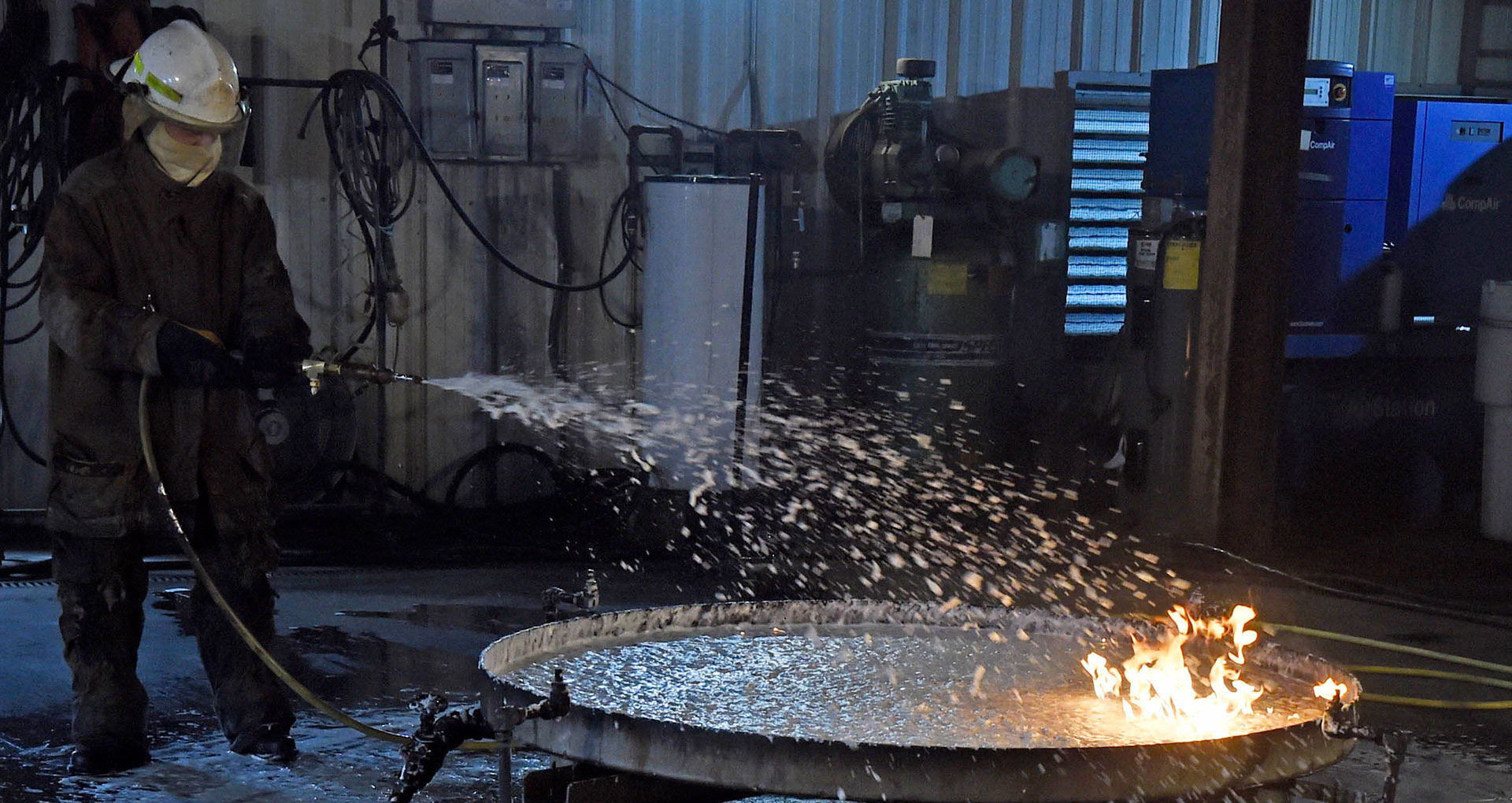 John Farley, director of fire test operations at the Naval Research Laboratory, tests the effectiveness of aqueous film-forming foam by spraying it on a gasoline fire. The test took place at the laboratory in Chesapeake Beach, Md. Oct. 25, 2019.
David Vergun, DOD
Attorney General Kris Mayes filed a lawsuit against Raytheon and other manufacturing companies on Friday, May 26, for knowingly releasing 'forever chemicals' into the environment.
Mayes alleges PFAS or per - and poly-fluroalkyl substances, a class of man-made chemical compounds, have contaminated state water supplies and have negatively affected humans and animals.
Mayes says the companies have known for decades of the impact, yet still choosing to sell their products anyway.
The lawsuit states that the Arizona Department of Environmental Quality has detected PFAS compounds in groundwater near Davis Monthan Air Force Base and drinking water supplies across the state.
Arizona is following other cities and states who have filed similar lawsuits, seeking damages to pay for the remediation of PFAS contamination.