This Oscar-winning film tells the story of the rise and brief career of rock 'n' roll star Buddy Holly.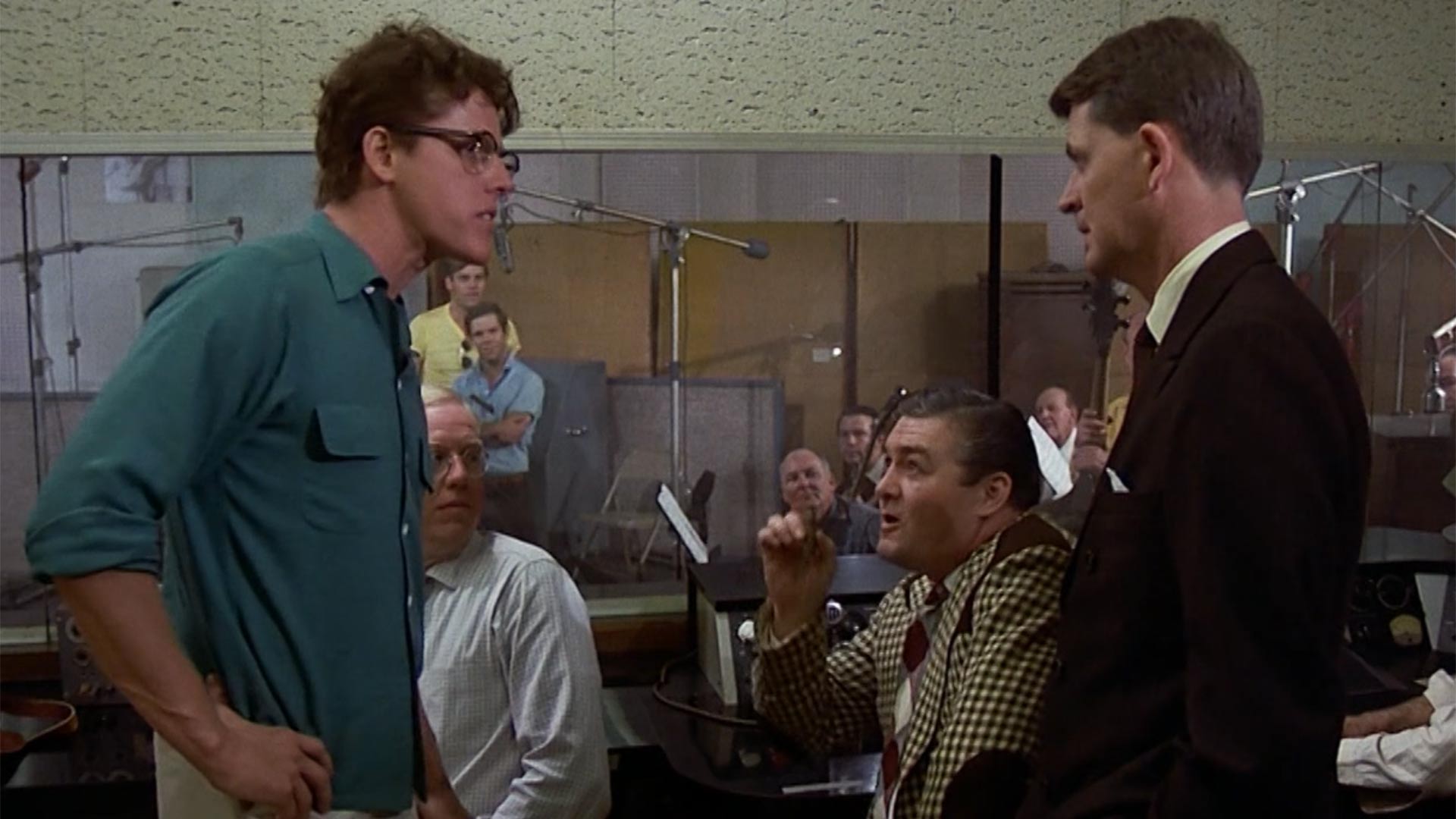 Hollywood at Home: The Buddy Holly Story

AZPM
Plot Summary
This is the story of Buddy Holly's very short, steep rise to stardom, liberally admixed with wonderful music. The story begins with our hero finishing high school, while he and two pals are playing background music at a roller skating rink. Holly takes the chance of going off script to play an original composition, causing a roiling stir. Negative among the older folks, and overwhelmingly positive among the young. Rock and roll had arrived, screaming, into the world. Music promoters recognize a talent, but try to pigeonhole the little group into existing boxes. Country perhaps? Leads for an orchestra? Buddy Holly is having none of it.
There is a humorous story line which culminated in the group being booked, sight unseen, into the Apollo Theater in Harlem, only to shock the promoter and delight the audience when they appear in the "wrong" skin. They had been on tour with Sam Cooke and other Black artists, and thought nothing of playing in a Black club, which is a lovely twist on the usual racial story. There is a more personal component to the color clash when Holly wants to marry a Puerto Rican girl and needs to win over her aunt, despite his unfortunate race.
I suspect it is not a spoiler to say his life was cut short in a plane crash, and the rather frenetic pace of the movie implies that the universe is helping him pack as much as possible into a very short time. The musicians were required to play their own music, which brought enormous talent to the movie set, and makes the story true beyond accurate. The script is realistic, direct, and colloquial. But the message and the joy and the loss are in the music. You will remember it all if you were around at the time, and if not, enjoy the introduction.
Commentary by Cicely d'Autremont
Quotes
Buddy Holly: "Wait, just a minute, let me explain one thing to you. I have never, ever chased after a girl before in my life and it feels funny to me. Now if you're not gonna go out with me I wanna know why. You do like me don't you? "
Maria Elena: "Yeah, I'm fond of you."
Buddy Holly: "Well than what's the holdup?"
Maria Elena: "My aunt."
Buddy Holly: "Your aunt? Mrs. Santiago in the publishing department? She doesn't even know me!"
Maria Elena: "It doesn't matter. You are a musician. And under no circumstances am I allowed to go out with a musician. I'm sorry."
Buddy Holly: "Well, let me talk to her."
Maria Elena: "It won't do any good. That's not her only objection and you know it."
Buddy Holly: "Well, what is the other objection?"
Maria Elena: "I'm Puerto Rican. And you're, not."
Buddy Holly: "So I'll change my name to Chihuahua."
Maria Elena: "My aunt is very conscious of these things."
Buddy Holly: "Are you kidding me with this stuff about your aunt? You're not kidding? Maria, I just went through this with people who said a white act couldn't play with a colored act, we got along fine, we're still getting along. I don't even know where Puerto Rico is."
Nashville Director, at a recording session: "What's the trouble Buddy?"
Buddy Holly: "The trouble is, y'all want us to play Hillbilly – and that's just not what we play."
Nashville Director: "I guess this kid just don't like Elvis Presley."
Buddy Holly: "Hey, I like Elvis fine. But I'm Buddy Holly."
Buddy Holly, last line: "Thank you Clearlake! C'mon…we love you, we'll see you next year."
Trivia
Paul McCartney is a huge fan of Buddy Holly's music, and used to have a "Buddy Holly Birthday Party" in New York, during which he showed this film. The Beatles were apparently names in honor of the Crickets.
According to rock and roll star Little Richard, the scenes at the Apollo in Harlem are accurate. The audience was shocked to see a white band, but loved the music.
Gary Busey had been cast as drummer Gerry Allison in a previous film about Buddy Holly to be made by 20th Century Fox. The film was cancelled, but not before Busey learned a great deal about Buddy Holly.
The film plays twelve original Buddy Holly songs.
Sources
IMDb Rotten Tomatoes