This Week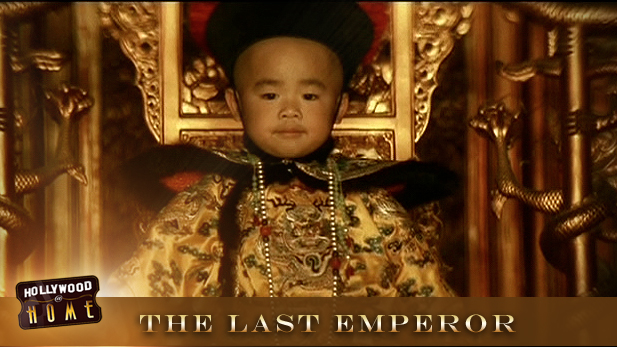 Saturday, April 19 at 9 p.m.
Directed by Bernardo Bertolucci and written by Mark Peploe and Bertolucci, this epic film won six Oscars in 1988 for Best Picture, Best Score, Best Cinematography, Best Art Director, Best Costume Designer and Best Sound. The movie stars John Lone, Joan Chen and Peter O'Toole.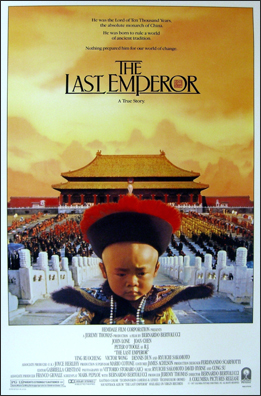 Plot
"The Last Emperor" is the story of Pu Yi, who was indeed the final imperial ruler of the Ching Dynasty (1644 – 1912) in China. The story begins with his birth, continues through his childhood in the Forbidden City in Peking; to his abdication and subsequent attempt at civilian life; includes his exploitation by the invading Japanese; a prison sentence for working against the State; into the life of a lowly worker in the Peoples' Republic of China.

For a brief period in his youth, Pu Yi acquires an English tutor in the person of Peter O'Toole, whose character attempts to bridge the apparently unbridgeable gap between Chinese and Western cultures for both the audience and the Emperor. There are many other beautifully balanced tensions in this movie, including those between royal behavior and self-indulgence; the individual and the collective; responsibility and identity; and more.
The cinematographer, Vittorio Storaro, built a reputation on using what he called the psychology of color in this film by employing strong tints of yellow or red or green to represent emotional states. The visual experience of extraordinary photography, scenery, costumes, and colors is reason enough to watch this film, but fine acting and impressive music, all woven into a fascinating and unique story, wonderfully enhance the experience.
By Cicely d'Autremont
Airs Saturday, April 19 at 9 p.m.