Three friends discover their new flatmate dead but loaded with cash.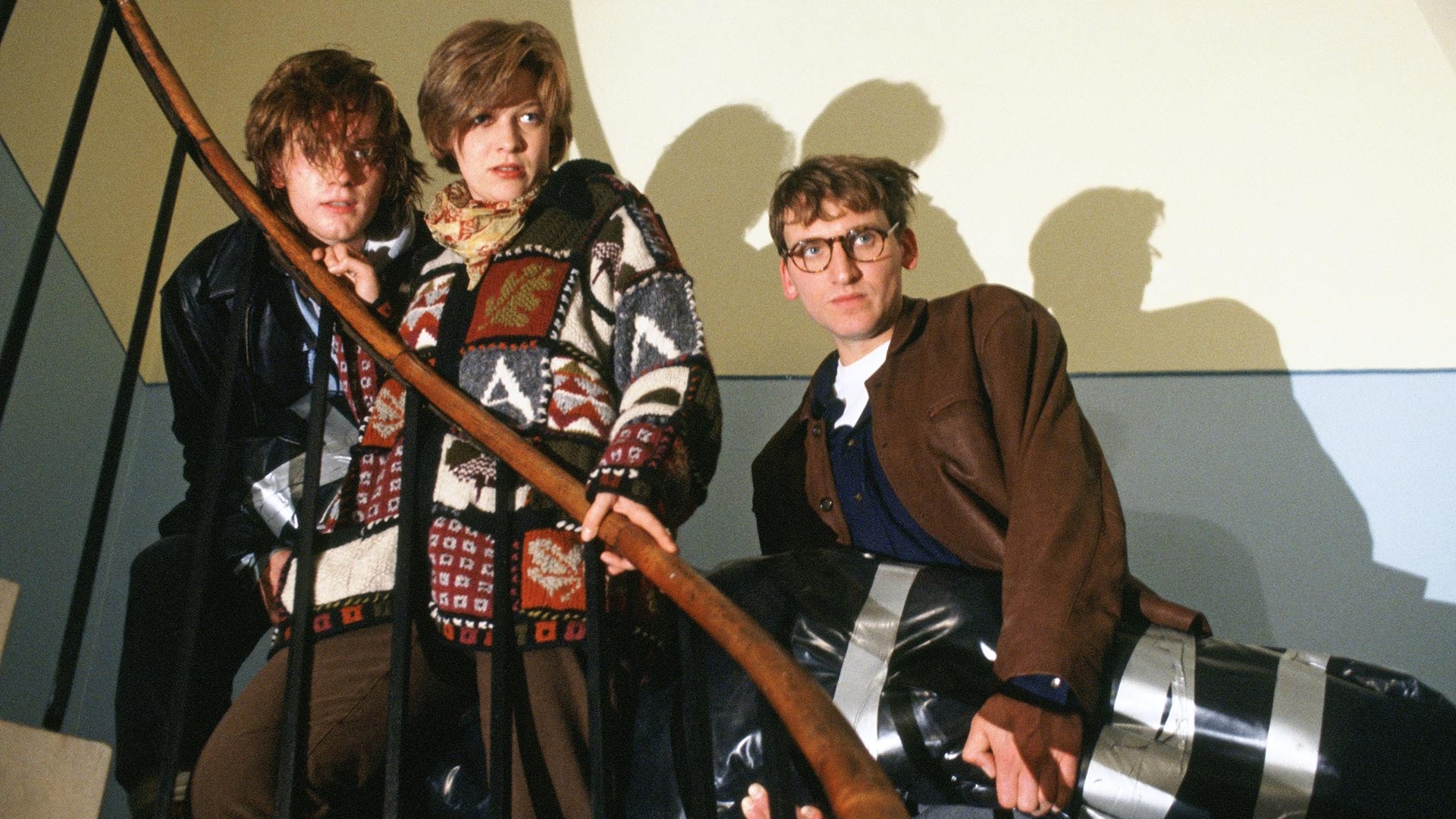 Hollywood at Home: Shallow Grave (PHOTO: APT)
This is one strange movie that fits into more than one genre. Is it a horror movie? Or a thriller? Or even a psychological thriller? Is it supposed to be funny? I'm not sure, but labels aside, the story is the skeleton on which to hang the characters and their disintegration. There is inevitably the suggestion of an exploration of right and wrong. And consequences. All against the background of a wonderful color scheme, based on Edward Hopper's painting "Hotel Lobby". The lovely and civilized colors contrast impressively with the behavior of the roommates who live within it.
These colors decorate an apartment in Glasgow, Scotland inhabited by a doctor, an accountant, and a journalist seeking another roommate. We are eased into their world by their odd and slightly sadistic treatment of the first candidate, so we are already off balance when the successful candidate appears. He enters his room, locks the door, gets high, and dies. When he is discovered so is a suitcase full of drug money and the story begins. It is what the roommates do with and to the body, the money and each other that stretches the audience.
The film moves so rapidly that just as we think we might develop sympathy for one character, or situation, all is distorted into something else, so any embryonic sympathy withers. And as we are being shaken by something unexpected, we are distracted by something else. Or we are settling into the inner world of the apartment, when the outside world intrudes to rattle everything. Often with overblown violence. For better or worse, this is a move that sticks with the audience, leaving us to mull over old assumptions from new angles while trying to expunge certain scenes.
_Quotes__
Juliet, Alex and David thinking about disfiguring the body.
Juliet Miller: "I can't do it."
Alex Law: "But Juliet, you're a doctor. You kill people every day."
David Stephens: "Normally, I don't usually meet people unless I already know them."
David Stephens: "Victory is the same as defeat. It's giving in to destructive competitive urges."
Juliet Miller: "You're frightened."
Alex Law: "I'm not frightened. I'm a little terrified, maybe."
David Stephens: "I've never seen a dead body before. I saw my grandmother of course, but I don't think that counts. I mean, she was alive at the time."
Trivia
Director Boyle avoided using guns in the film because "we didn't want to Americanize the society." A sobering comment, given subsequent events in America.
The entire film was shot in thirty days. The huge percentage of the cost went into the set of the apartment.
The movie was so popular when it first aired at the Cannes Film Festival that three extra screenings were scheduled.
According to the director, it cost 1,000 pounds to rent 1,000,000 pounds in currency.
When the director was asked about the unfeeling quality of his characters he stated that film audiences are not as interested in character development as literary intellectuals.
This was the first feature film of Danny Boyle, Ewan McGregor and John Hodge.
Sources
IMDb
Rotten Tomatoes
New York Times movie review by Roger Ebert, February 24, 1995