Emma Thompson stars in the captivating romance based on Jane Austen's classic novel of two sisters' search for love in strict Victorian society.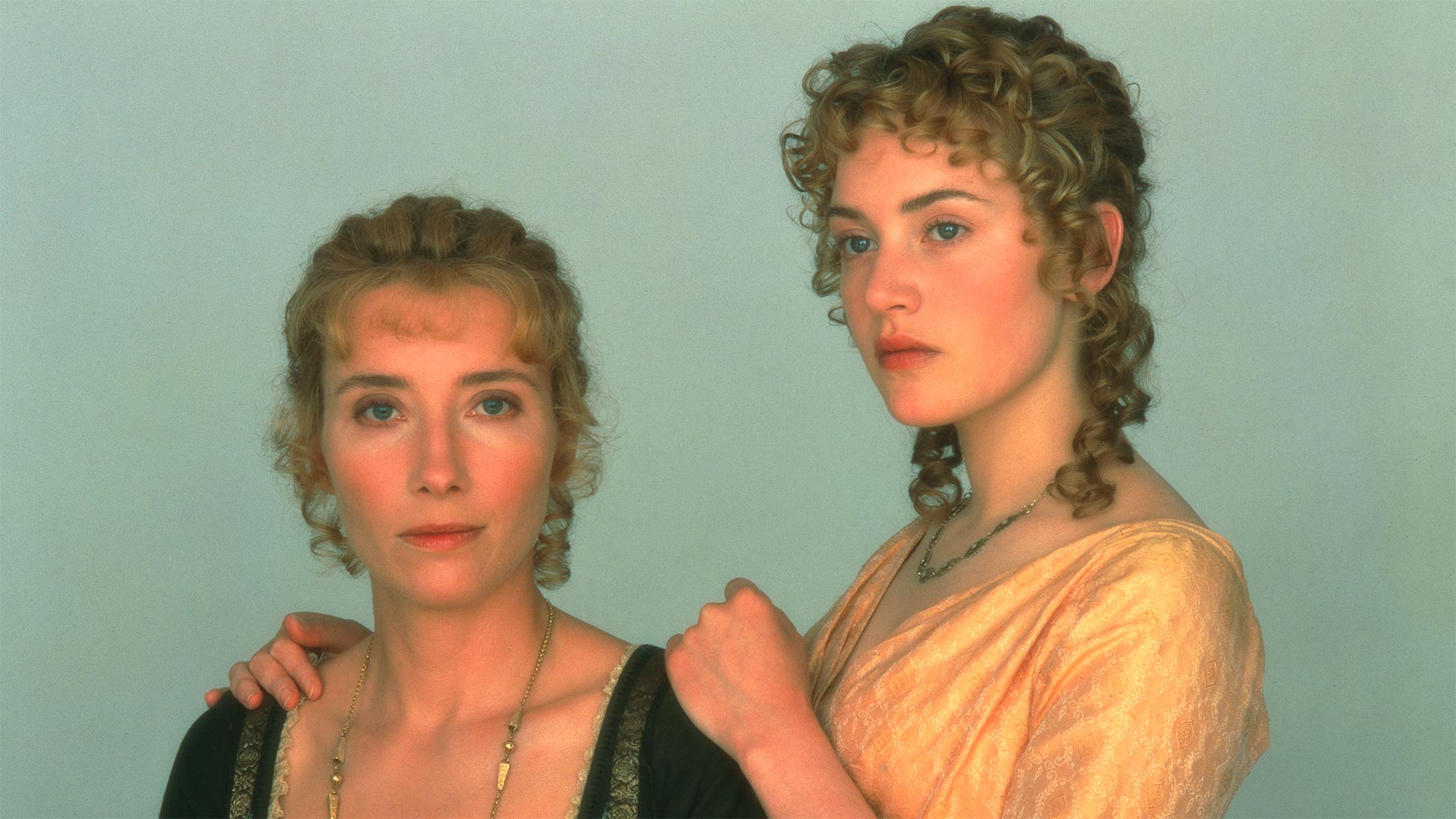 Hollywood at Home: Sense and Sensibility

APT
Plot Summary
The characters of the title are two sisters, Elinor and Marianne Dashwood respectively. With the death of their father their home, income, and emotional support, as well as that of their mother and younger sister, pass to their half-brother and his appalling wife, and the family must move. Marriage becomes paramount, and while vivacious Marianne has no lack of suitors, her judgment provides some tension. Will she choose the dashing young egoist or the older, kinder man of substance? Calm and, yes, sensible, Elinor has one suitor who also charms eleven-year-old Margaret. Alas, he is promised, and neglects to mention it.

The charm of the story is watching the passage of information. It flows in prescribed channels, between people of social and gender similarity, rarely overflowing the rigid banks to reach its needed interlocutor. One must behave as a gentleman or a lady no matter whose life could be ruined or exalted by sharing a secret. And then there is the language itself, replete with what Roger Ebert called "excruciating euphemisms." All of this Austenian suspense is delightfully enhanced by Emma Thompson's screenplay and Ang Lee's direction. The extraordinary cast lives up to the script, using the 18th century speech patterns as though they were born to them.
There may be a couple of contrived plot twists, such as shipping men off to London when the character is in the way, but these are barely noticeable among the convoluted strictures of society. This was Austen's first novel after all. Even if we know the ultimate destination before the characters do, watching them arrive is as pleasant as ever.
Quotes
Elinor Dashwood: "Margaret has always wanted to travel."
Edward Ferrars: "I know. She's, eh, heading an expedition to China shortly. I am to go as her servant but only on the understanding that I am to be very badly treated." Elinor Dashwood: "What will your duties be?"
Edward Ferrars: "Sword fighting, obviously, administering rum and swabbing."
Elinor Dashwood: "Which of those duties will take precedence?"
Edward Ferrars: "Swabbing, I imagine."
(just after Marianne has first met Wiloughby, and is soaked from the rain)
Elinor Dashwood: "Marianne, you must change. You will catch a cold."
Marianne Dashwood: "What care I for colds when the is such a man."
Elinor Dashwood: "You will care very much when your nose swells up."
Marianne Dashwood: "You are right. Help me, Elinor!"

Mrs. Dashwood (while going over household accounts): "Surely you're not going to deny us beef as well as sugar?"
Elinor Dashwood: "There is nothing under 10 pence a pound, Mama. We must economize."
Mrs. Dashwood: "Do you want us to starve?"
Elinor Dashwood: "No. Just not to eat beef."

Edward Ferrars: "All I want – all I have ever wanted – is the quiet of a private life, but, eh, my mother is determined to see me distinguished."
Trivia
Dame Emma Thompson and her sister Sophie both met men they later married on the set of this movie. The men were Greg Wise and Richard Lumsden respectively.

The film was lauded by a Christian organization for having a prominent character who chose life in the church over being a lawyer or a soldier.

Alan Rickman enjoyed playing with Sir John Middleton's dogs and watching Wimbledon tennis with Kate Winslett in his trailer.

Dame Emma Thompson wrote the part of Edward Ferrars for Hugh Grant to liven up Jane Austen's character a bit. Grant agreed to reduce his usual salary to play the part.

Ang Lee had not directed a movie in English, so he spent six months in England to learn about the English culture and sense of humor. He was surprised that Emma Thompson and Hugh Grant would make suggestions to him about their characters, as actors did not do so in Hong Kong.

Sources
IMDb
Rotten Tomatoes
Roger Ebert movie review December 13, 1995