Leonard Vole is accused of murdering society figure Emily French. What was the nature of their relationship, and will Leonard's wife, Romaine, provide an alibi for him?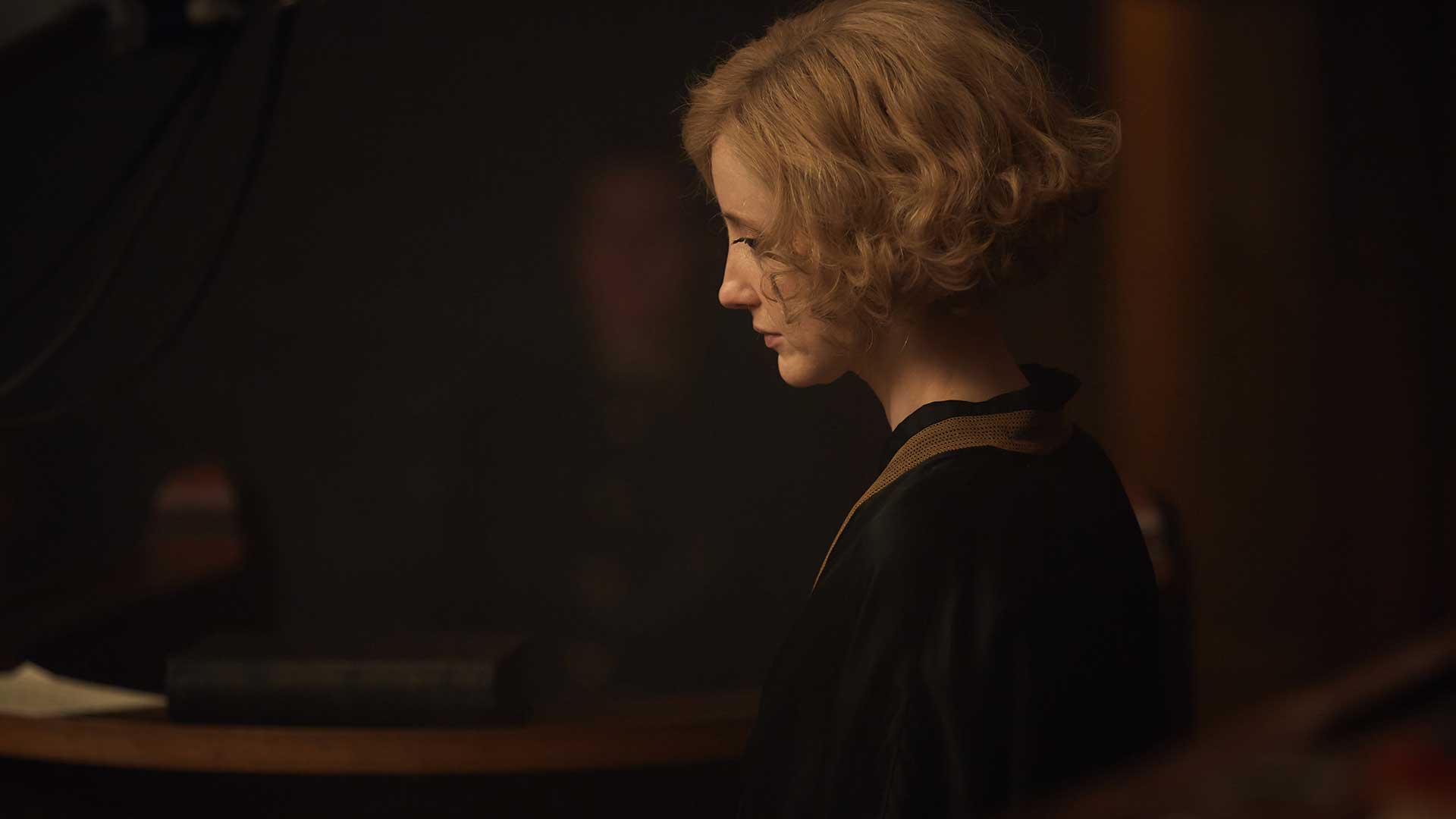 (PHOTO: ACORN)
Plot Summary
As all aficionados of the short story genre know, a good one contains the seeds of many ideas and story lines, sown into a garden where the reader may enjoy many a plant, often surprised by the beauty of one originally considered an extraneous weed. "Witness for the Prosecution" is such a story. We are lulled into thinking this a straightforward plot motivated primarily by greed. The dead heiress left her estate to the penniless lover after all. The poor and beleaguered lawyer sees a chance to improve his fortunes. And the maid, well, her motivation is a bit muddier. And there is also the girlfriend, who is probably just a weed, but keeps popping up.
Already there are reasons to watch this many faceted gem, even before knowing that the performances and the direction and the lighting are all reasons entire unto themselves. And we know it's a mystery, so it cannot be as straightforward as it originally seems. Especially when we learn that each vining story is nurtured by love. I leave it to you to turn over the soil and discover what germinates beneath.
The film is set in 1923, so the devastation of WWI is recent, as are its dramatically contrasting economic and social consequences. Toby Jones, who plays Mayhew the solicitor, discusses the characters in the story and puts it all in a historical context, suggests that "everyone is reconstituting themselves and finding out what was broken back there." And just to provide a bit of a flavor, the writer who adapted Christie's story described it as "like film noir before noir was even thought about…You think you know where you are, now let's twist it a little."
Written by Cicely d'Autremont
Hollywood at Home: Witness for the Prosecution, Saturday at 9 p.m. on PBS 6.