Wrongfully accused of a bank robbery, a writer seeks the help of his ex-wife, who is now married to the soon-to-be D.A. of California. Coming Saturday, December 21.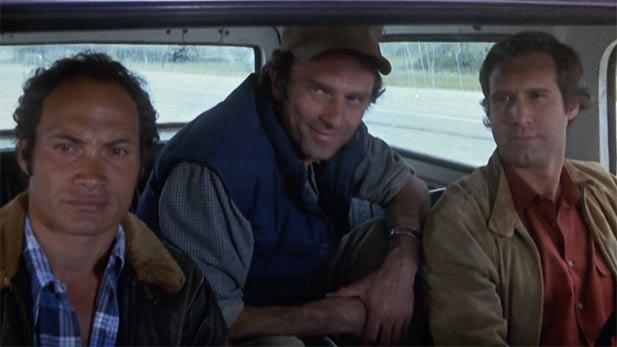 Hollywood at Home: Seems Like Old Times
Nick Gardenia (Chevy Chase) is a writer who has moved to a cabin in the California mountains to work on a novel. He is kidnapped by a pair of criminals and forced into robbing a bank. On the run from the law, Nick seeks assistance from his ex-wife, Glenda (Goldie Hawn), a big-hearted lawyer. Knowing he would never commit a crime, she lets him stay at her house despite the fact that her husband, Ira (Charles Grodin), a district attorney, is throwing a party for law enforcement officials.