James Caan and Billy Dee Williams star in the true story of Chicago Bears' football players Brian Piccolo and Gale Sayers.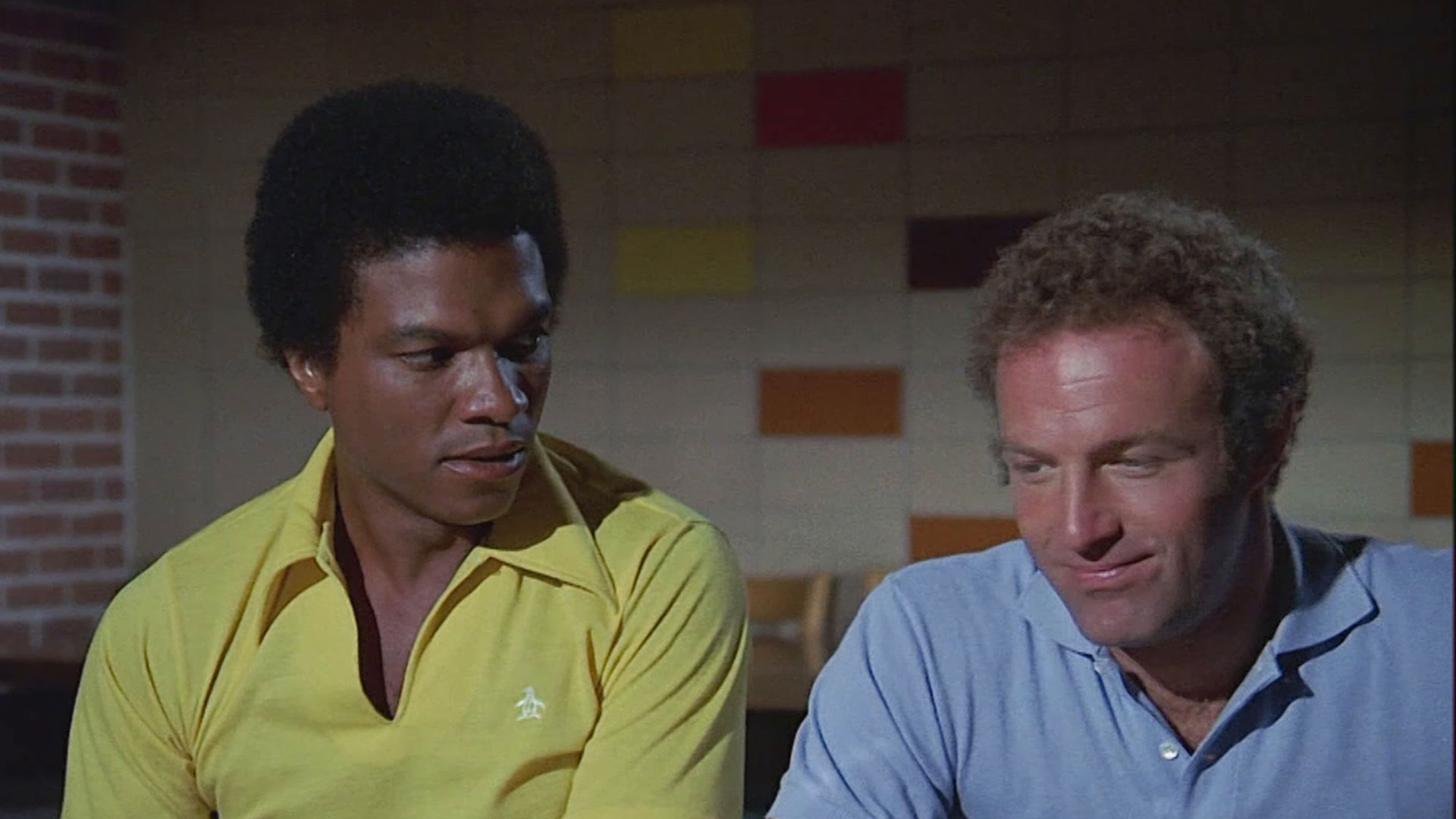 Hollywood at Home: Brian's Song

AZPM
Brian Piccolo (James Caan) and Gale Sayers (Billy Dee Williams) are teammates on the mid-1960s Chicago Bears. At a time when professional football still bears a certain amount of race-based segregation, the growing friendship between the white Piccolo and the black Sayers, as well as their wives, Joy (Shelley Fabares) and Linda (Judy Pace), becomes a symbol of harmony during the civil rights era. That bond grows stronger still when Piccolo receives some shattering and unexpected news.
Trivia
James Caan had payed football in high school and was a better athlete than Billy Dee Williams, so that when they race, Caan had to slow down to let Williams win.
Louis Gosset Jr. had originally been cast as Gale Sayers but could not take the role because he was injured. He was so disappointed that producer David Wolper promised him a compensatory role, which became Fiddler in "Roots". Gosset earned an Emmy for the performance and his career was launched.
Brian Piccolo died from testicular cancer, then incurable in its later stages. In retrospect he, and his many surgeries, were always doomed. Today this cancer is curable in its early, unmetastisized stages.
The Chicago Bears' training camp scenes were filmed at St. Joseph's College in Rensalear, Indiana, where the team actually practiced.
Quotes
Brian Piccolo: "Sayers, I did say thank you."
Gale Sayers: "I know."
Brian Piccolo: "Well, that usually calls for a response, like "you're welcome" or "how's your mother?". Somethin'.
Gale Sayers "How's your mother?"
Brian Piccolo: "Well, she's very fine. Thanks for asking."
Gale Sayers: "You're welcome."
Brian Piccolo: "Hey Gale, when you, when you run so you think about what you're doin' or you just do it?"
Gale Sayers: "I just do it."
Brian Piccolo: "Yeah, well start thinking' about it will ya? I wanna play some too."
Ed McCaskey: "This is 1965 and we'd like the Bears to room together according to position, without any regard to race. So we'd like you and Brian Piccolo to room together."
Gale Sayers: "That's all? That's what this is about?"
J.C. Carolino: "Is that all?"
Gale Sayers: "Yeah. You had me worried. I thought it was something really..."
J.C. Carolino: "Say, this is something really. Man, you're talking' about a white man and a black man roomie' together on a team that's never happened before. And you're gonna be called a Tom by some blacks, and an uppity nigger by some whites. And then we go on the road, man, I'm talking' about we goin' to Atlanta, Houston, Miami, New Orleans. It ain't gonna be no better in Detroit or Minnesota or an Francisco or any other town we play in, You gonna rock the boat, Sayers, and there's people out there already that's seasick."

Surgeon: "Mr. Piccolo, we're gonna put you to sleep now."
Brian Piccolo: "That could be the worst choice of words I've ever heard in my life."