Comic tale about the relationship between a college lecturer specializing in romantic literature and a fellow professor who wants a platonic friendship with an intelligent woman.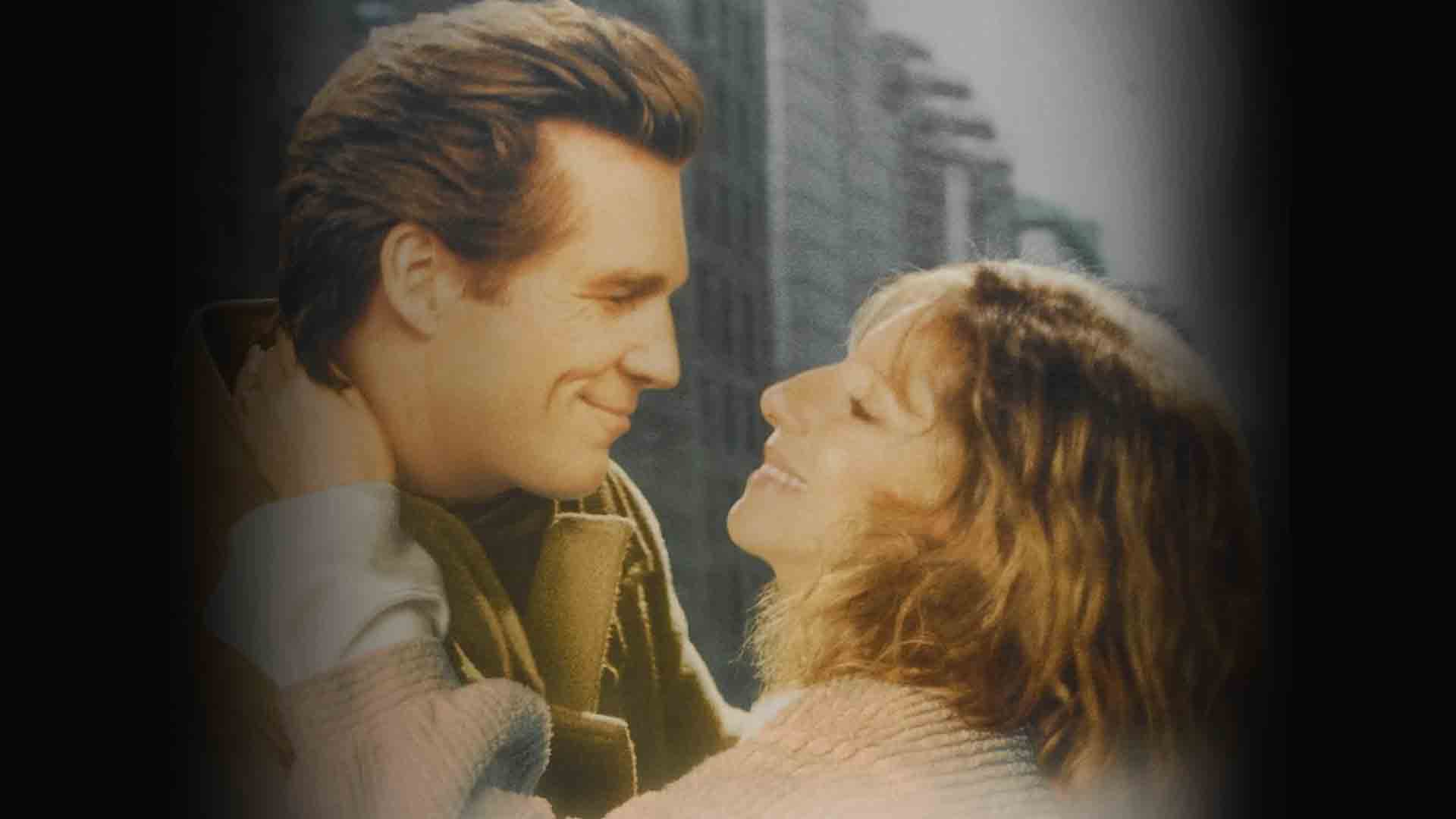 Hollywood at Home: The Mirror Has Two Faces
Plot Summary
This is a romantic comedy with pretensions. It is a story about how the way we look impacts our relationships with others, with ourselves, and with the mirror. Rose Morgan, played by Barbra Streisand, is a smart, funny, and frumpy English professor at Columbia University who is immensely popular with her students, but not with men of her own generation. She has a lovely sister whose beauty and boyfriend she covets, and a critical, demanding mother played by Lauren Bacall. Gregory Larkin is a handsome, sex obsessed math professor who puts his students to sleep, and whose serial dalliances all end so badly that he goes in search of a platonic companion. Rose agrees to his outrageous proposal of marriage with no sex, thinking she can seduce him out of it.

Mother, sister, and brother-in-law all circle Rose in ways that are both realistic and silly, spinning many opportunities for funny one-liners. There is much humor here, but it often is a bit out of step with the underlying sadness, loneliness and self-loathing that drive Rose's relations with everyone in her life outside the classroom. The tone is occasionally inconsistent. So she settles for the platonic marriage, and some subsequent scenes just fall flat due to imbalance between funny and emotional.
Gregory remains clueless and confused, and conveniently goes on a lecture tour in Europe for three months. Rose uses the time to lose weight, lighten her hair, choose carrot sticks over candy bars, and acquire a form-fitting wardrobe. The effects of these changes would spoil the story. Suffice it to say that there are more lessons about how the cover does not reveal all about the book. The star laden cast and some very amusing dialogue save this film from utter frivolity. There is even a little Pavorati to elevate the romance.
Commentary by Cicely d'Autremont
Quotes
Gregory Larkin: "You don't use makeup do you?"
Rose Morgan: "What's the point? I'd still look like me, only in color."
Gregory Larkin: "The mathematical world is completely rational, uncomplicated by sex."
Rose Morgan: "Why don't you get the coffee?" Hannah Morgan: "I've buried a husband, I've raised to daughters, I've made my coffee."
Rose Morgan: "I don't feel anything, isn't that great? I never thought about how I would feel, I only ever thought about you. I only wanted to make you happy, I never thought I was good enough for you."
Alex: "Oh but you are good enough for me, Rose, you are!"
Rose Morgan: "I know, I know, but Alex, you're not good enough for me!"
Claire Morgan: "You are the mother of the bride, not the opening act."
Rose Morgan: "Mom."
Hannah Morgan: "What?"
Rose Morgan: "How did it feel?"
Hannah Morgan: "What?"
Rose Morgan: "Being beautiful. No, I mean it. How did it feel having people look at you with such admiration? Looking at yourself in the mirror with such appreciation? How did that feel?"
Hannah Morgan: "It was wonderful."
Rose Morgan: "I'll bet."

Henry Fine: "I don't date these girls because they're well-read. I gave one of them a copy of Farewell to Arms. She thought it was a diet book."

Trivia
When Rose is moving into Gregory's house she displays a picture of her parents. The photo is one of Barbra Streisand's real father and Lauren Bacall.
Columbia University blacked out for an entire day during the filming of this movie.
Barbra Streisand apparently clashed with much of the crew and some of the cast during filming, including the Director of Photography, which led to a great deal of turnover. She and Jeff Bridges denied rumors of strain between them.

Sources
IMDb
Rotten Tomatoes
Roger Ebert review, November 15, 1996, Chicago Sun-Times
Wikipedia