First of 2 Parts: Business in Sonora
HERMOSILLO, Mexico - Arizona's ties to Sonora are as ancient as travel over the millennia by native traders and as modern as the 21st century deals that move component parts for automobile manufacturing and other goods back and forth until there's a finished product.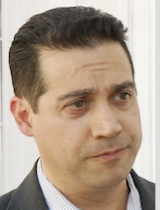 Arturo Fernandez, head of Hermosillo's Comparmex. (PHOTO: Steve Riggs, AZPM)
Arizona Week went to Hermosillo, Sonora's capital and largest city, for an in-depth report on its cross-border economics efforts and analysis of the development of the region as a business power.
On the program:
Jesús Gámez, general manager of Hermosillo's Leoni Wiring systems factories, which employ 3,800 and send their automotive wiring "harnesses" to auto assembly plants worldwide.

Jorge Vidal, director of economic development for the Sonoran state government.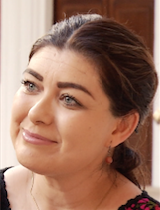 Claudia Orduño, editor of *Frontera Norte* magazine. (PHOTO: Arlene Islas, AZPM)
Arturo Fernandez, Hermosillo businessman and head of the region's branch of Coparmex, an employers' association with 65 regional chapters in Mexico.

Eduardo Lemmen Meyer, head of the tourism office in Hermosillo.

Claudia Orduño, editor of Frontera Norte, a business and economics magazine based in Hermosillo.
Next week in Part 2: Business in Sonora looks at the coastal cities of Guaymas, one of the world's fastest growing seaports, and nearby San Carlos, a tourism mecca that has attracted many American expatriots.