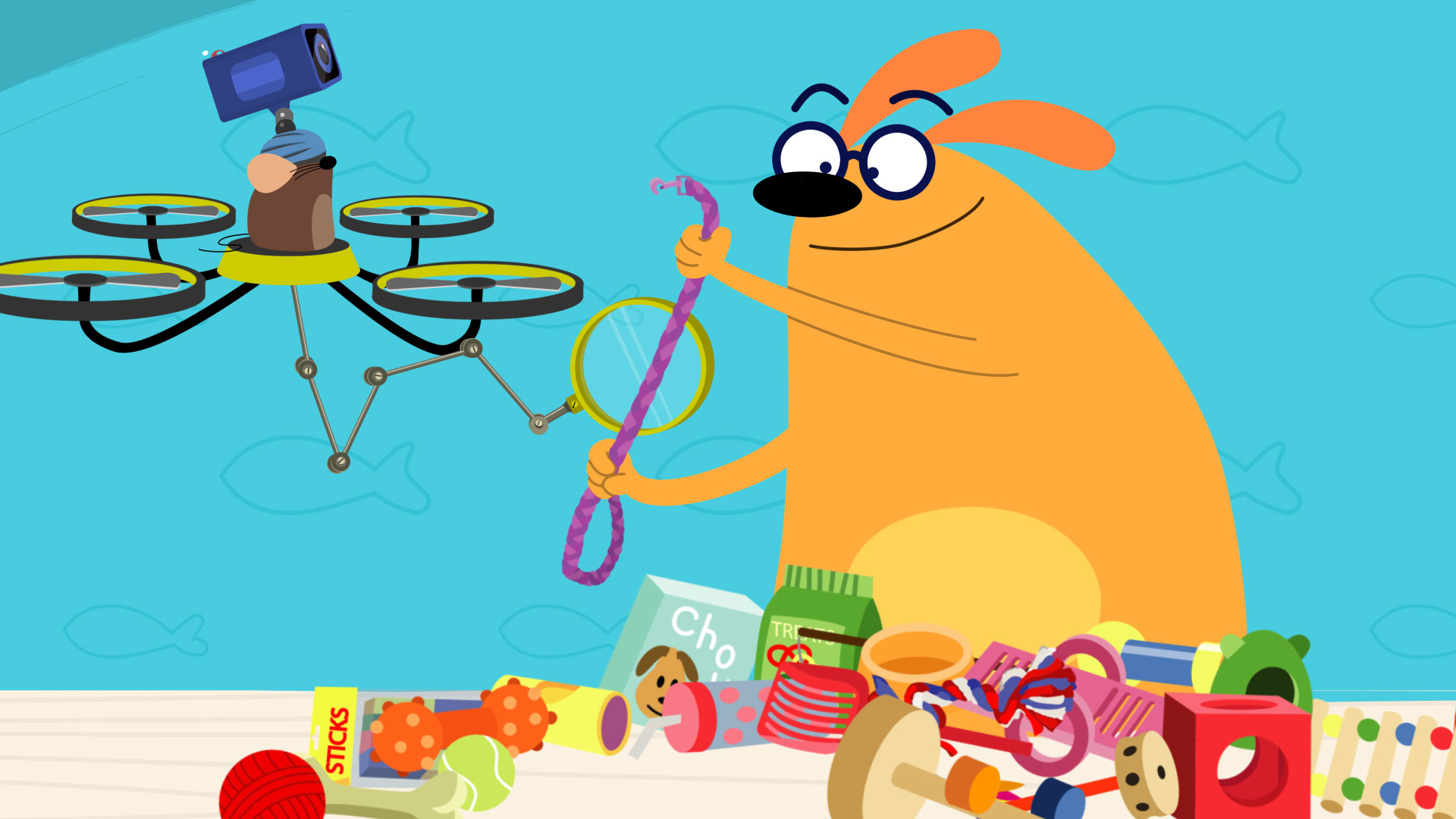 The Ruff Ruffman Show
Courtesy of © 2017 WGBH Educational Foundation.
The star of the classic series FETCH! WITH RUFF RUFFMAN returns in THE RUFF RUFFMAN SHOW, an all-new short-form animated digital series designed to help kids ages 4-8 learn core science concepts through videos, game-play and hands-on activities. The PBS KIDS series stars canine host extraordinaire Ruff Ruffman, who, along with his assistants Blossom and Chet, answers questions from real kids, takes on challenges and learns the value of perseverance—all while modeling science inquiry skills.
All 20 videos of THE RUFF RUFFMAN SHOW will be available September 28 on PBS KIDS digital platforms, including the free PBS KIDS Video App and pbskids.org. The videos will roll out on the PBS KIDS YouTube channel starting on September 28, and segments from the series will air on PBS KIDS locally on channels 6.2 and 27.2, Cox 80 and Comcast 395 and live stream this fall.