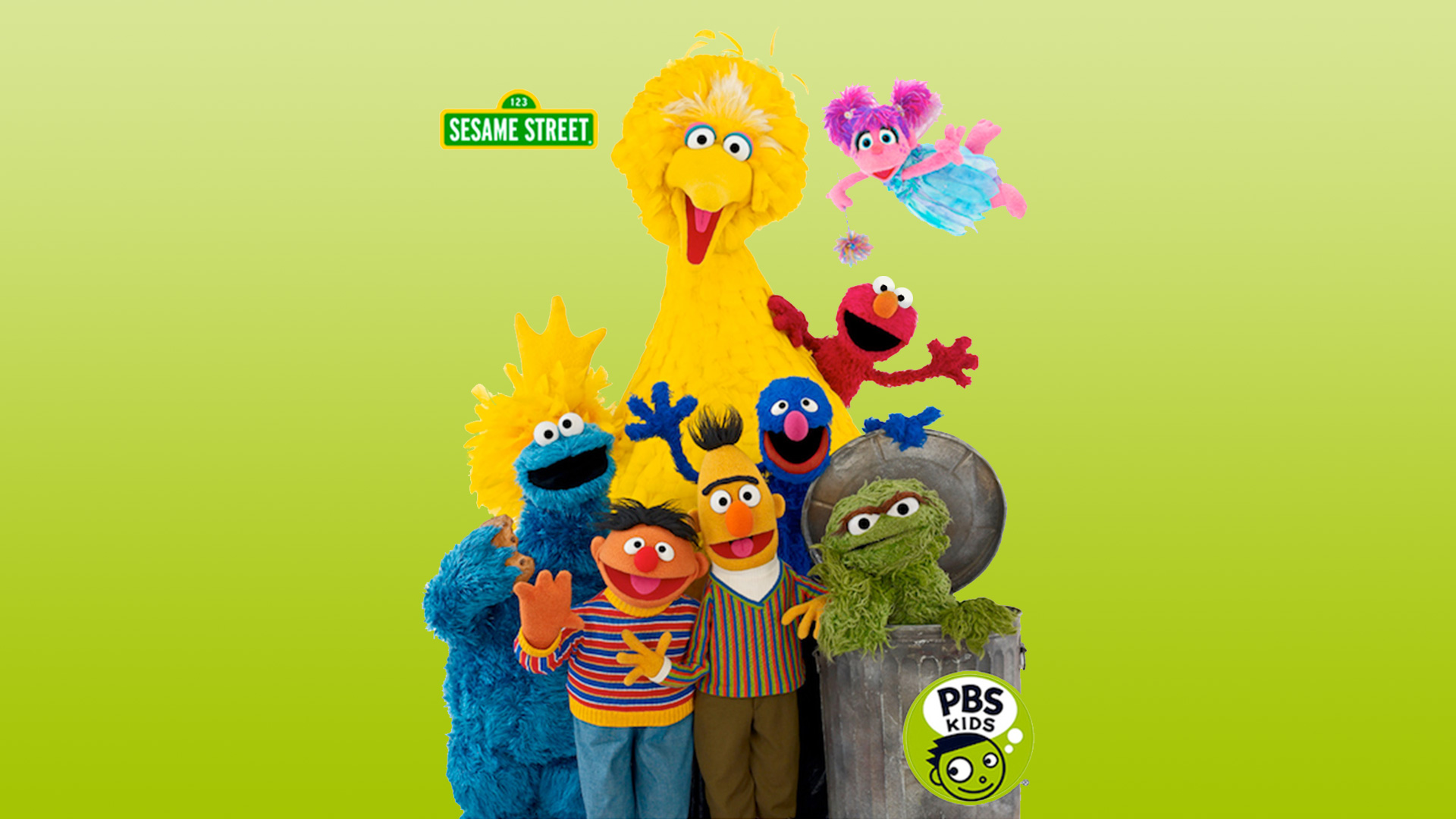 The cast of Sesame Street.
PBS Kids
Big Bird leads a cast of characters teaching children numbers, colors and the alphabet. Bert and Ernie, Oscar the Grouch, Grover and Snuffy are just a few of the other creatures involved in this show, set on a city street full of valuable learning opportunities.
Encore episodes focus on music and art and how these tools can be used to develop the whole child - the cognitive, social, emotional and physical attributes. In addition, "Elmo's World," which looks at the world through the eyes of a three-year-old, continues as a featured segment. Themes include birthdays, pets, families, games and more. 
Since its debut in 1969, Sesame Street has provided millions of families with trusted, engaging content, and has earned extensive critical acclaim. More moms watch Sesame Street than any other preschool program and Sesame Street has won more Emmy Awards than any other show in TV history. More information about Sesame Street is available at sesamestreet.org and pbskids.org/sesame.
For Parents
Sesame Street delivers academic and social education that prepares kids for grade school. Since its premiere, the show's base curriculum has been set by academic research on preschoolers.
Click here for a complete schedule