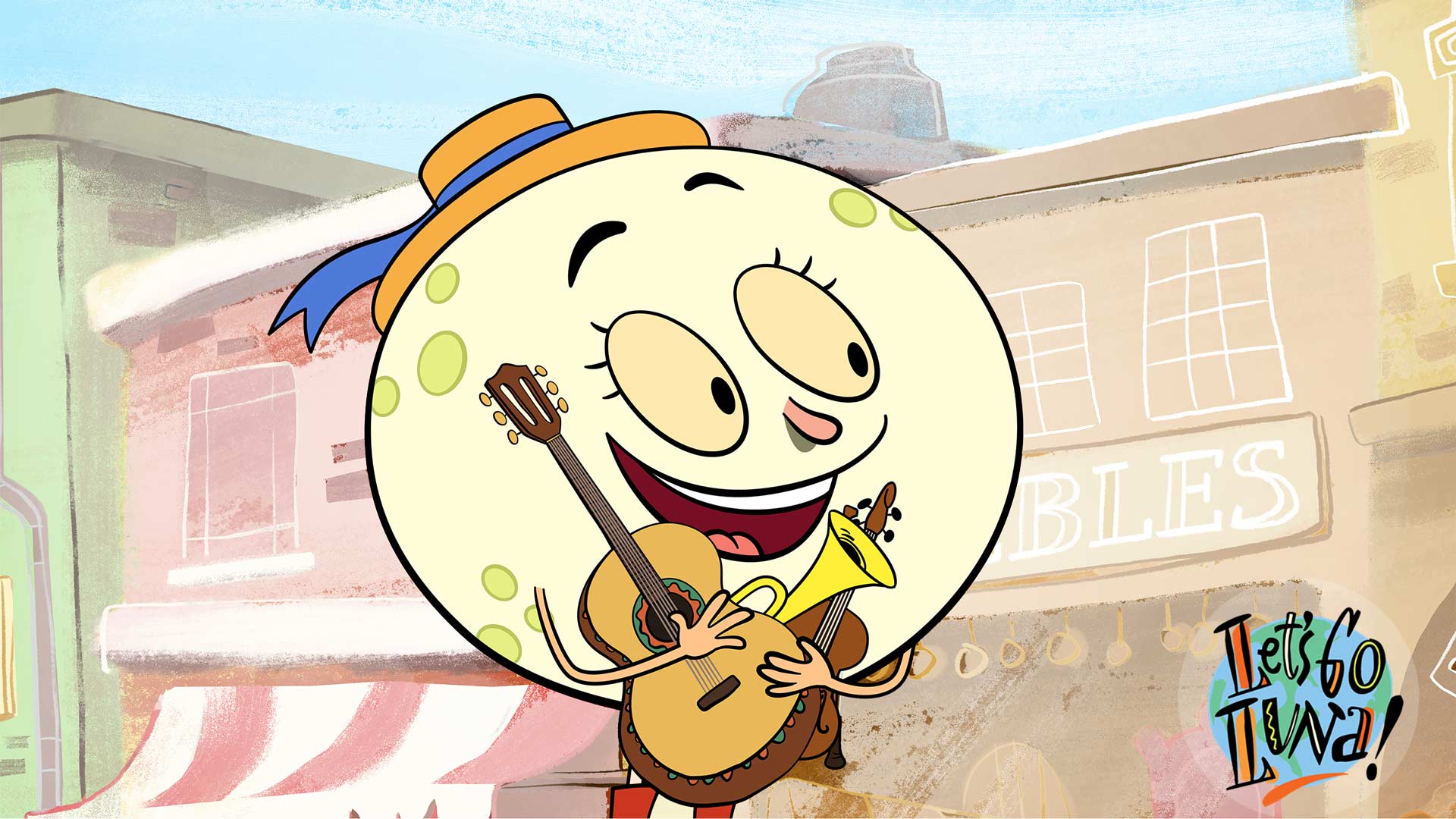 LET'S GO LUNA! will premiere this November on PBS 6 and PBS KIDS 24/7 channel.
Courtesy of © LATW Productions Inc.
LET'S GO LUNA! follows the adventures of three friends – Leo, a wombat from Australia; Carmen, a butterfly from Mexico; and Andy, a frog from the U.S. – as they traverse the globe with their parents' traveling performance troupe, "Circo Fabuloso." At each of the Circo's stops, Luna the Moon, voiced by Judy Greer, guides the trio as they get to know the local region and its people.
The gang's adventures take them through cities around the globe – from London to Cairo to Beijing – where they explore the food, music, art, architecture and other features that make each place distinctive. Episodes end with the kids back at the Circo Fabuloso and Luna back in the sky, with a reminder that there's always more to see, learn and experience in every place they visit.
For Parents
Research shows that young children have limited exposure to social studies concepts in school. To help address this gap, LET'S GO LUNA! will encourage kids ages 4-7 to explore and appreciate cultures worldwide, and build global citizenship and social skills.
Click here for a complete schedule