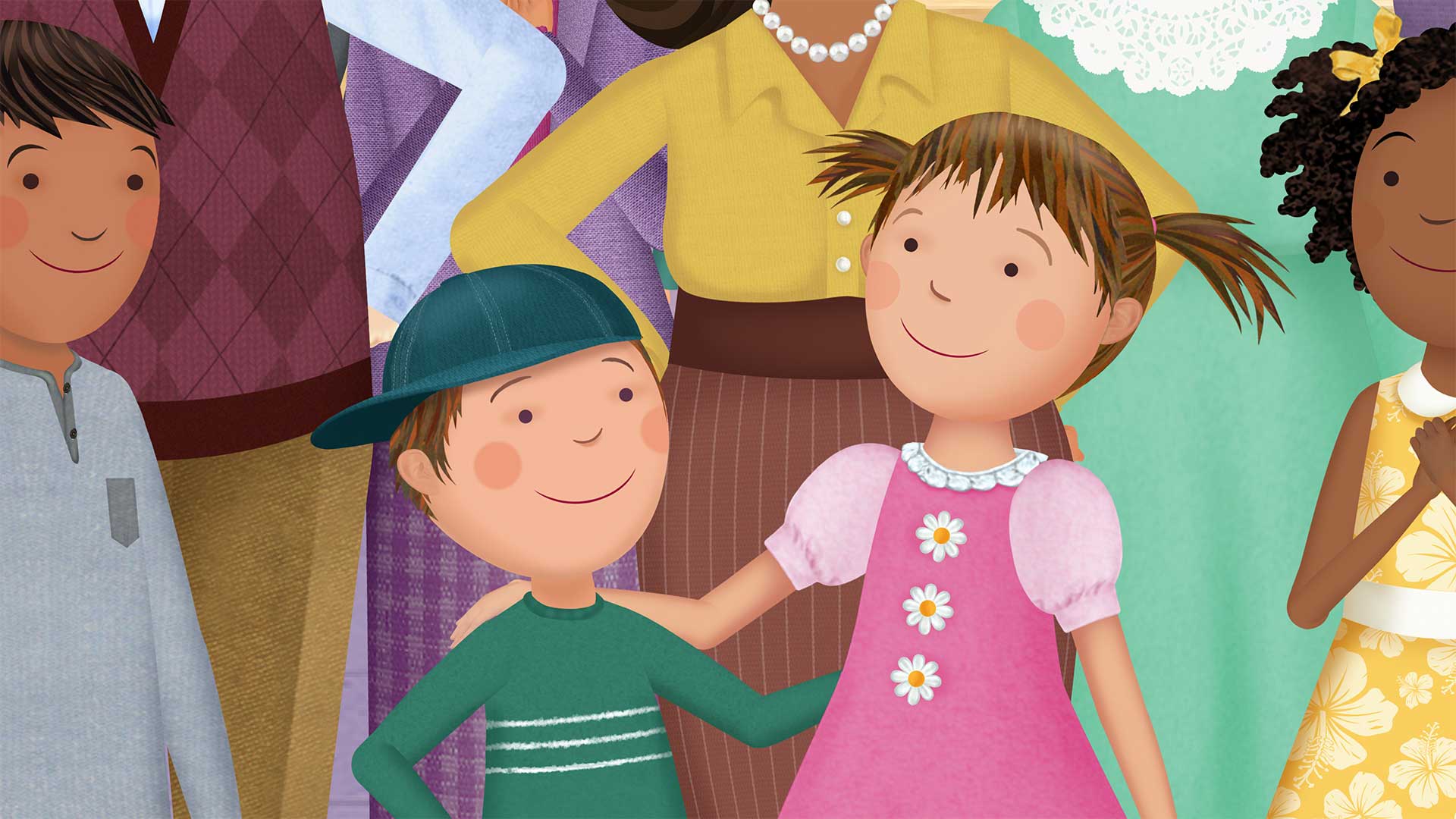 Pinkalicious & Peterrific, a new animated series, will premiere on PBS KIDS in February 2018.
Pinkalicious imagines creative possibilities everywhere she looks. Aimed at kids 3-5, this series encourages viewers to engage in the creative arts and self-expression, including music, dance, theater, and visual arts. Get creative with Pinkalicious, Peter, and all their friends in Pinkville! Based on the best-selling Pinkalicious book series by Victoria Kann.
PINKALICIOUS & PETERRIFIC follows the adventures of Pinkalicious and her brother, Peter, as they explore the town of Pinkville with their neighborhood friends. The imaginative Pinkalicious finds creative opportunities everywhere she looks, with Peter and her friends Jasmine, Rafael, and Kendra in tow.
Each episode includes two 11-minute stories featuring Pinkalicious, Peter and their friends, and one live-action interstitial. The interstitials feature real-life kids creating art, as well as profiles of professional artists. Renowned musicians such as blues recording artist Vaneese Thomas, dancers such as New York City Ballet principal Amar Ramasar, and author-illustrator Victoria Kann.
For Parents
Pink inspires everyone around her to be creative and find imaginative solutions to problems and expresses herself in ways that encourage children to do the same.
Click here for a complete schedule