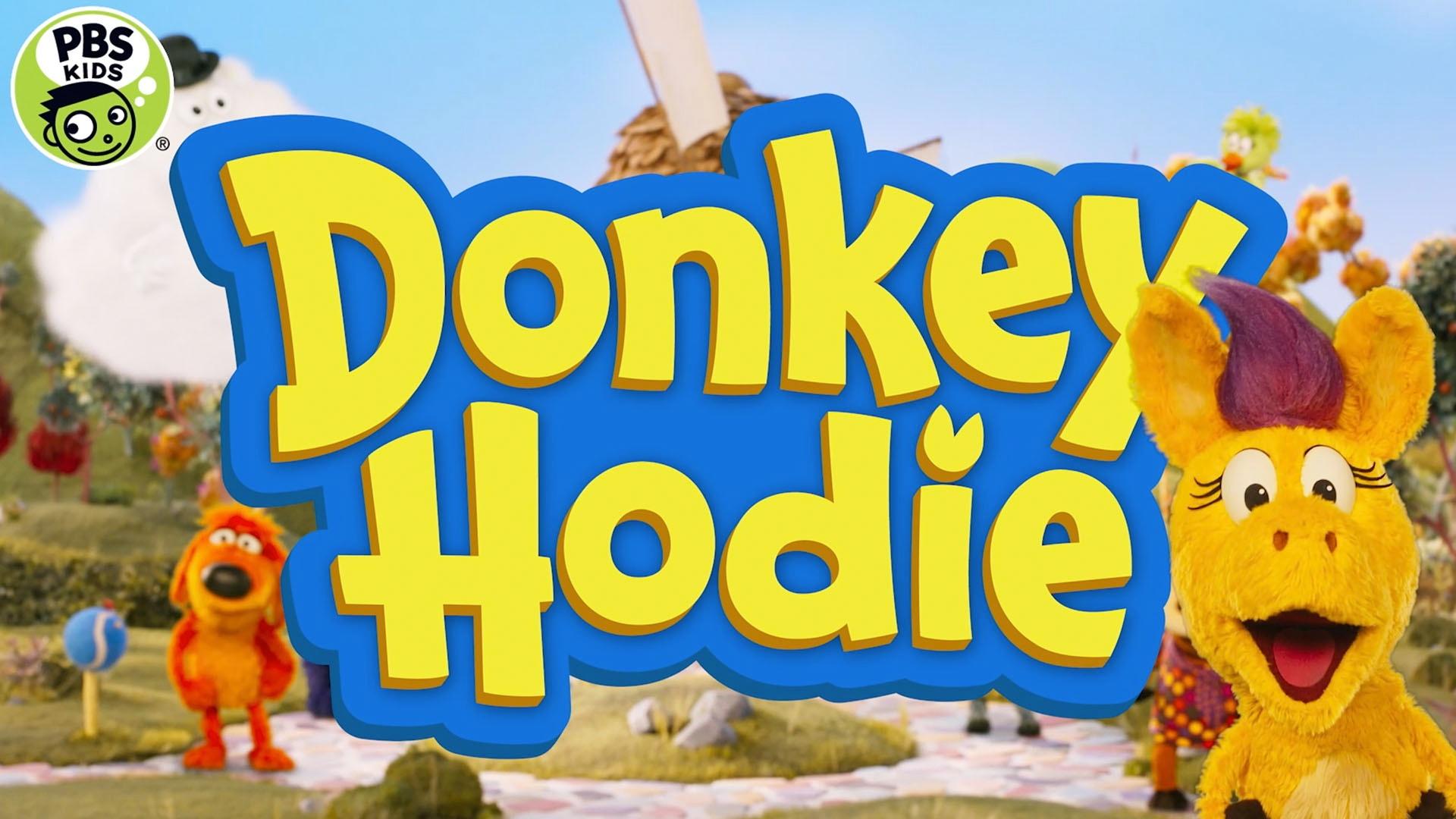 Donkey Hodie follows the adventures of a little yellow donkey who dreams big. With perseverance, great pals, and a laugh along the way, there's nothing she can't do.
Fred Rogers Company
Donkey Hodie is a puppet series for children ages 3 to 5 inspired by the quirky, funny side of Fred Rogers as well as his mission to help young viewers navigate the frustrations and challenges of childhood. Through eleven-minute, character-driven stories full of adventure and imagination, Donkey Hodie and her pals empower young viewers to dream big and overcome obstacles in their own lives! To work hard and persevere in the face of failure! To be resourceful and discover that they are capable of solving problems on their own! Oh, and to laugh themselves silly along the way!

For Parents
The learning goals for Donkey Hodie focus on self-regulation and executive function skills, with an emphasis on resilience, persistence, and problem-solving. Capitalizing on the whimsical qualities of Someplace Else and its neighbors, the characters model ways to think about creative solutions to problems, which will, in turn, help our viewers as they tackle problem-solving in their everyday lives. The show will encourage kids to face fears and challenges with positivity, practice kindness, and enjoy the success that comes from trying hard and doing their best.
Click here for a complete schedule