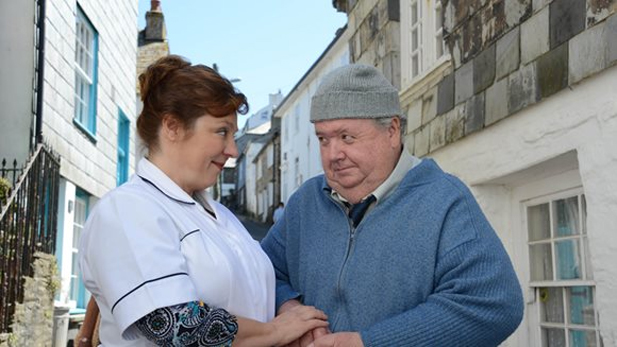 Mrs. Tishell returns to the village. She's still in a neckbrace, but, apart from worrying an elastic band around her wrist (part of her treatment) she seems reformed and contrite. Louisa and Martin, though, aren't so sure.
Martin has to work out what is wrong with beachcomber Lorna. Al and Morwenna each have an internet dating disaster, and romance is blossoming for Bert.
Doc Martin: The Practice Around the Corner, Thursday at 8 p.m. on PBS 6.