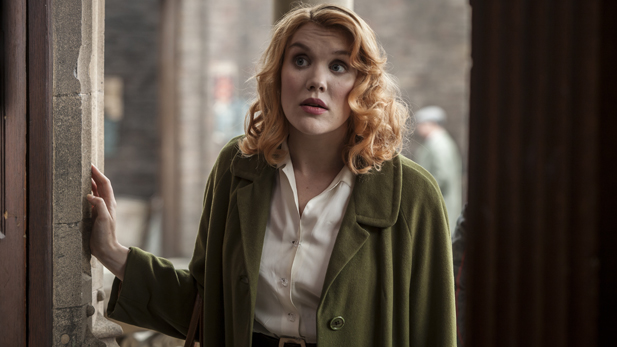 Emerald Fennell as Patsy Mount
The midwives discover that a young Down Syndrome woman is six months pregnant, leading to difficult confessions and decisions. Dr. Turner suggests that Shelagh take over the running of Nonnatus House to allow an exhausted Sister Julienne to recuperate. This includes overseeing the arrangements for Sister Evangelina's surprise jubilee celebrations. But the atmosphere turns sour when a lemon meringue pie goes missing. Patsy, a new nurse, arrives at Nonnatus House. Her no nonsense, hard-working attitude and sense of humor mean she's an immediate hit with the nuns and midwives.
Call the Midwife Season 3, Episode Five, Sunday at 7 p.m. on PBS 6.