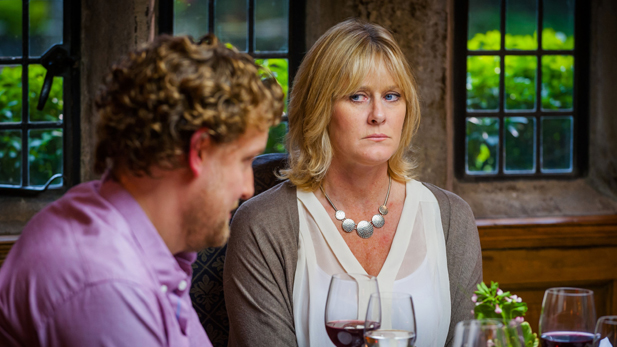 Marcus Garvey as Greg, Sarah Lancashire as Caroline
Sad news inspires Alan and Celia to have another wedding ceremony attended by all of their family and friends. Caroline whisks Kate off on a romantic weekend, but a disagreement threatens to end the relationship. Just as Gillian and Robbie are back on friendlier terms, a revelation from Judith changes everything.
Last Tango in Halifax, Season 2 Episode 4, Sunday at 7 p.m. on PBS 6.