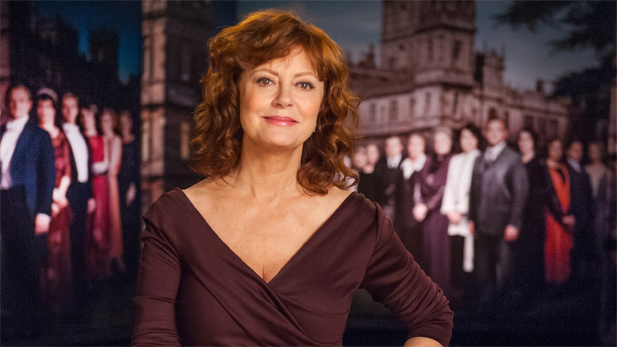 Host Susan Sarandon (PHOTO: PBS)
Savor a mix of fond memories from the past four seasons of "Downton Abbey" and get a taste of the upcoming fifth season. Academy Award-winning actress Susan Sarandon hosts the program, which includes behind-the-scenes footage, fondly remembered moments from the first four seasons, and interviews with Julian Fellowes and Gareth Neame, providing an overview and context for the series and what to expect next. Recall the high points of the "Downton Abbey" storyline, its memorable cast of characters, and both the great joy and wrenching sadness taking place at the abbey.
Return to Downton Abbey, Sunday at 8 p.m. on PBS 6.