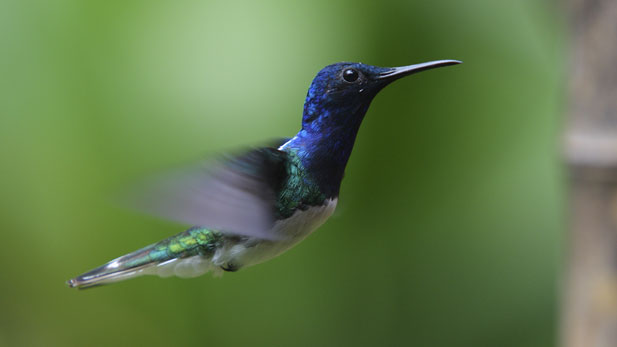 Birding and nature tourism are big business in Arizona. These activities depend on access to healthy ecosystems to thrive. Next Tony Paniagua interviews Karen Fogas, the executive director of the Tucson Audubon Society, an environmentally-focused group that Fogas says advocates for more than just the birds...
Listen:
Karen Fogas has been working in non-profit management for more than 20 years and now she's beginning her newest chapter as the executive director of the Tucson Audubon Society.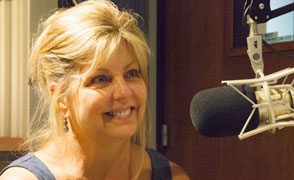 Karen Fogas visits Arizona Spotlight to talk about her plans for the Tucson Audubon Society.

Megan Roxbury, AZPM
Fogas moved to Arizona in March of 2015 when she wrapped up her stint as the CEO of the Boys and Girls Clubs of the Sioux Empire in South Dakota.
"Tucson has always been high on my list of favorite places and to become part of a known environmental organization was even better so the two were a perfect fit," Fogas said.
Fogas said the society is a "gem in the community" that faces some of the challenges confronted by other non-profit organizations.
These include the need to increase membership to a wider, more diverse audience and to obtain additional funds to pay for and expand programs.
"Tucson Audubon and the Audubon Society is not just about birding by any stretch. There is so much more that we have to offer in terms of conservation, improving people's lives by attending to the habitats for birds and just the enjoyment and recreation associated with that part of nature," she added.
The group has ongoing activities each month and it is getting ready for a major event this summer.
The Tucson Bird and Wildlife Festival from August 12 to 16 takes advantage of the monsoon, a hot and humid time for many humans but a very active part of the year for nature.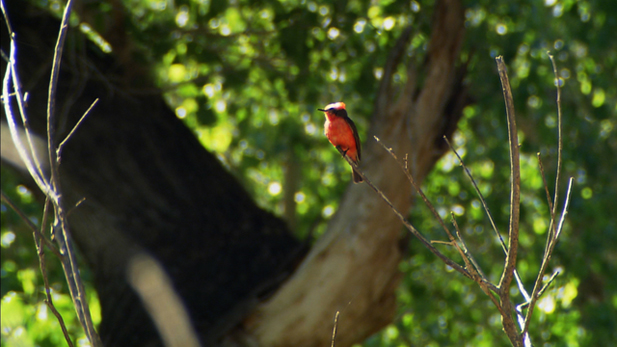 A bright red bird sits perched on a tree branch.

AZPM
MORE:
Animals
,
Arizona
,
Arizona Spotlight
,
Economy
,
Environment
,
Monsoon
,
News
,
People and Places
,
Science
,
Tucson
,
Wildlife