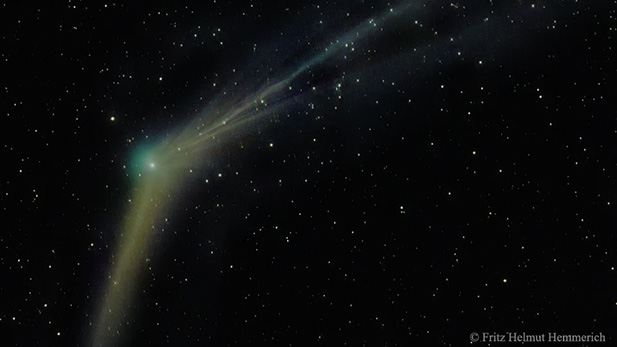 Fritz Helmut Hemmerich
There is a new light in the East this Christmas season.

This light is Comet Catalina, discovered by astronomers at the Catalina Sky Survey high atop the Catalina Mountains. It's not the first comet discovered by this University of Arizona research center, but it has gained worldwide notice by the astronomy community.
Richard Kowalski first observed and reported the comet Oct. 31, 2013, but it took a week of further study by other, larger telescopes to determine the fast-moving object was indeed a comet. The comet was beyond the orbit of Jupiter when first observed.
Listen:
Active since 1998, the Catalina Sky Survey's mission is to locate near-earth asteroids which could threaten Earth.
Catalina Sky Survey's observers are prolific discoverers of objects. The Survey has discovered about 45 percent of all known near-earth objects, which number more than 13,000, said Eric Christensen said, the survey's director. The team makes discoveries almost nightly.
Because Comet Catalina was not initially reported as a comet, it was named after the survey instead of Kowalski, Christensen said. Survey staff have discovered 300 comets; Christensen has 23 to his credit.
"It's nice that this beautiful comet bears the name of our survey," Christensen said.
Comet Catalina has been the subject of a number of stories in astronomy and planetary science publications, and NASA selected as the subject of its Astronomy Picture of the Day twice this year – Aug. 18 and Dec. 7.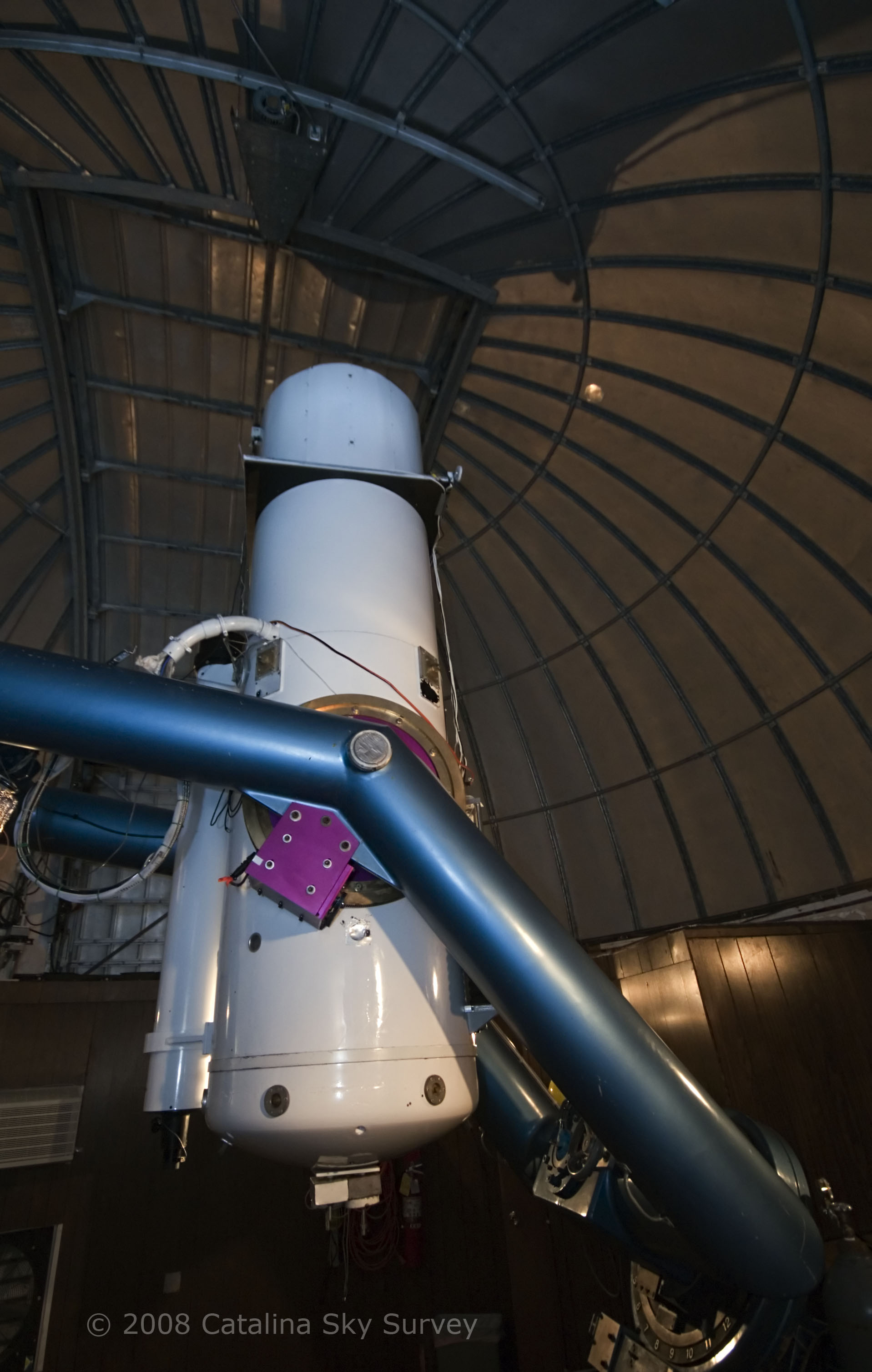 Catalina Sky Survey, UA
Comet Catalina has an unusual tail configuration, Christensen said. It has both an ion tail and a dust tail pointing in different directions away from the comet.
Comet Catalina has already reached perihelion – its closest point to the sun – and is on its way out of the solar system. On its way out, it will make its closest approach to Earth, which is providing good viewing in the pre-dawn sky.
Christensen said the comet will be visible in the eastern sky and recommends using a finder program online to pinpoint the comet's location and use a pair of binoculars to find it.
Comet Catalina "has been orbiting for billions of years in total darkness and obscurity. Just at this moment we get this brief window to observe it for a few years, and after it's gone, it will never be seen again."