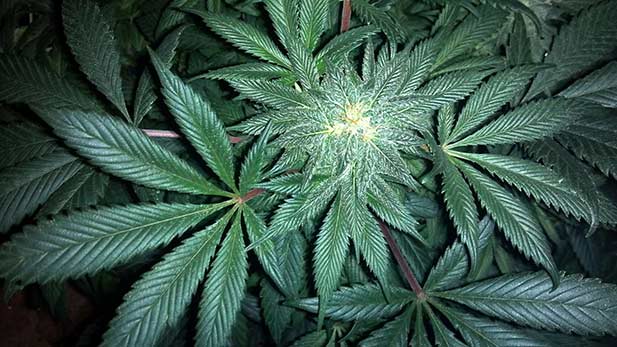 A marijuana plant
The Arizona Supreme Court has ruled that the smell of marijuana is enough to give police legal grounds to conduct a search.
In separate cases, two men were arrested after police smelled marijuana in their possession.
They both sued, arguing that the 2010 voter-approved law to legalize medical marijuana means that smell is not enough evidence to conduct a search
In the unanimous rulings, justices disagreed, saying marijuana use is still illegal for the vast majority of Arizonans.
Chief Justice Scott Bales wrote: "Given Arizona's general prohibition against marijuana possession and use, it is reasonable for officers to conclude that criminal activity is occurring when they see or smell marijuana, thereby satisfying probable cause."
The 2010 law allows people with certain medical conditions to have up to 2.5 ounces of marijuana every two weeks. Patients must carry their medical marijuana ID cards to prove legal possession.
The supreme court's rulings on odor may be short-lived. Last week, supporters of legalizing marijuana for recreational use submitted a petition to ask voters in November whether to legalize use for all adults over 21.