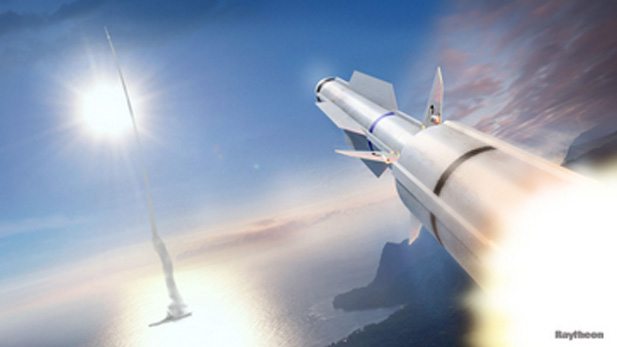 Raytheon Missile Systems announced Friday a big expansion that the company said will add nearly 2,000 jobs to its operations over the next five years.
Raytheon currently employs nearly 10,000 workers at two sites in the city, one south of Tucson International Airport and the other at the University of Arizona Tech Park on the southeast side.
The company plans to hire people in a variety of positions.
"We're primarily focused on technical jobs, but we'll also hire folks in finance, contracts, supply chain and all that kind of stuff as well," said Raytheon Missile President Taylor Lawrence. "It's a little bit of everything, but we're growing across the board."
Lawrence recognized Tucson's attractiveness in drawing the workforce the company needs from inside and outside of Tucson.
"Our biggest pipeline comes from the [University of Arizona] and we expect that to continue, but we're also making sure we pull in students from all around the country," he said. "And we're showing off Southern Arizona and the lifestyle here, and I think we're getting some good folks."
He said the expansion comes in cooperation with governmental entities, and is possible in large part due to Pima County's road work in the area.
Last year, the county closed down the Hughes Access Road south of the Raytheon plant and built a new road, Aerospace Parkway, one-half mile further south to give the operation a buffer that would allow potential growth.
The operation designs and manufactures missiles and other weapons for use by the U.S. military and a number of foreign allies around the globe.