Sen. Jeff Flake walks following a shooting at an early-morning baseball practice of congressional Republicans, June 14, 2017. (PHOTO: Will Drabold, Mic)
The shooting at a congressional baseball practice outside Washington, D.C., Wednesday morning hit home for Tucson, and members of the Arizona congressional delegation.
When it began, U.S. Sen. Jeff Flake, R-Ariz., was standing on the first-base line.
The senator took shelter in a dugout and helped one of the wounded. When the shooting stopped he rushed to the aide of Rep. Steve Scalise of Louisiana. Flake was unharmed.
"I'm doing OK, just a little blood around," Flake said in an interview with NPR not long after the shooting.
He also said one of the first calls he received was from Mark Kelly, husband of former U.S. Rep. Gabrielle Giffords of Arizona. Giffords, a Democrat, was shot at an event with constituents outside a Tucson grocery store on Jan. 8, 2011.
The Giffords shooting left six dead and 13 wounded.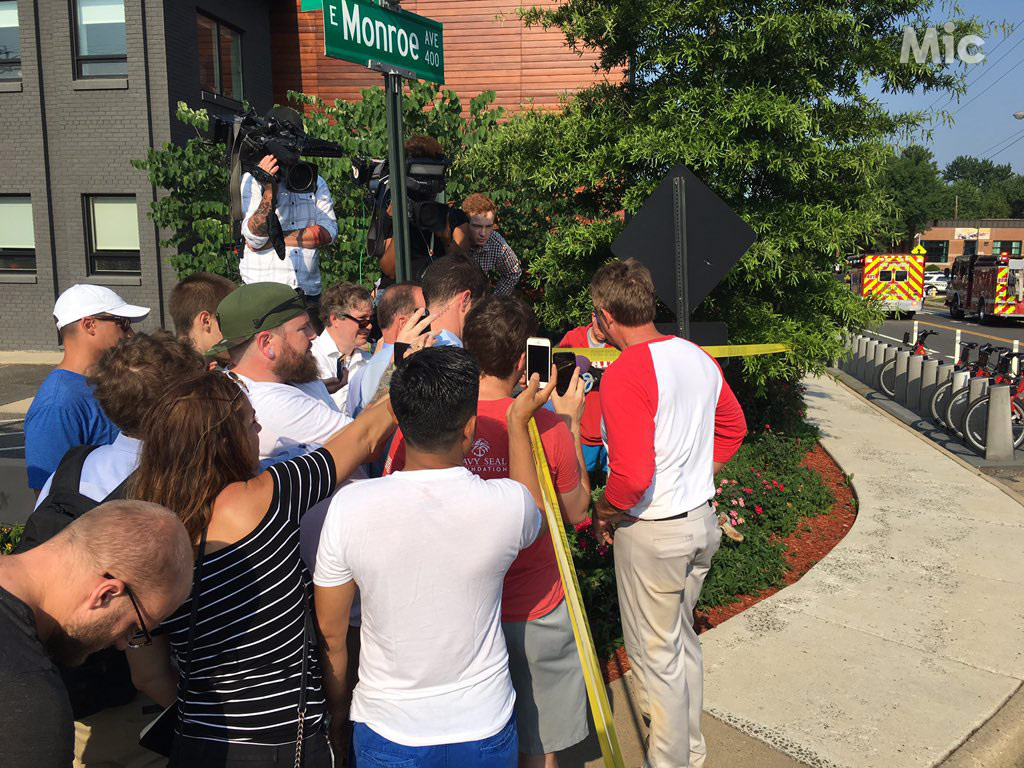 VIEW LARGER U.S. Sen. Jeff Flake speaks to reporters following the shooting in Alexandria, Va., June 14, 2017. (PHOTO: Will Drabold, Mic)
Flake went to Tucson following the shooting, and the events of Wednesday morning brought back memories of the 2011 rampage, he told NPR, as it did for other members of Arizona's congressional delegation.
In response to Wednesday's shooting at the baseball field in Alexandria, Va., Giffords said her heart is with her former colleagues, their families and staff and the Capitol Police, according to a statement.
U.S. Rep. Raúl Grijalva, D-Ariz., said that despite the Jan. 8 shooting and Wednesday's shooting, he still does not fear for his safety.
"I don't have that attitude. Maybe I blindly go along pretending nothing will ever happen, but that is an attitude that I have to have, otherwise you are living in a shell and in a representative government you are not allowed to do that," Grijalva said.
U.S. Rep. Martha McSally, R-Ariz., said threats to members of Congress are not new. Earlier this year, a man was indicted on charges of making multiple death threats against her.
"But, look, we need to maintain accessibility. We are out there representing our 700,000 people that each of us represent," McSally said. "We've got to make sure that we are fully present and engaged with our communities. And we are not going to run and hide."
Like his Southern Arizona colleagues, Flake said he understood the existence of threats, but until Giffords was shot, it was not something he worried about.
"I've thought more of it since but I wasn't thinking of it today. Certainly not something that is on your every thought," Flake said.
Law enforcement was still piecing together what drove the shooter to open fire on the baseball practice.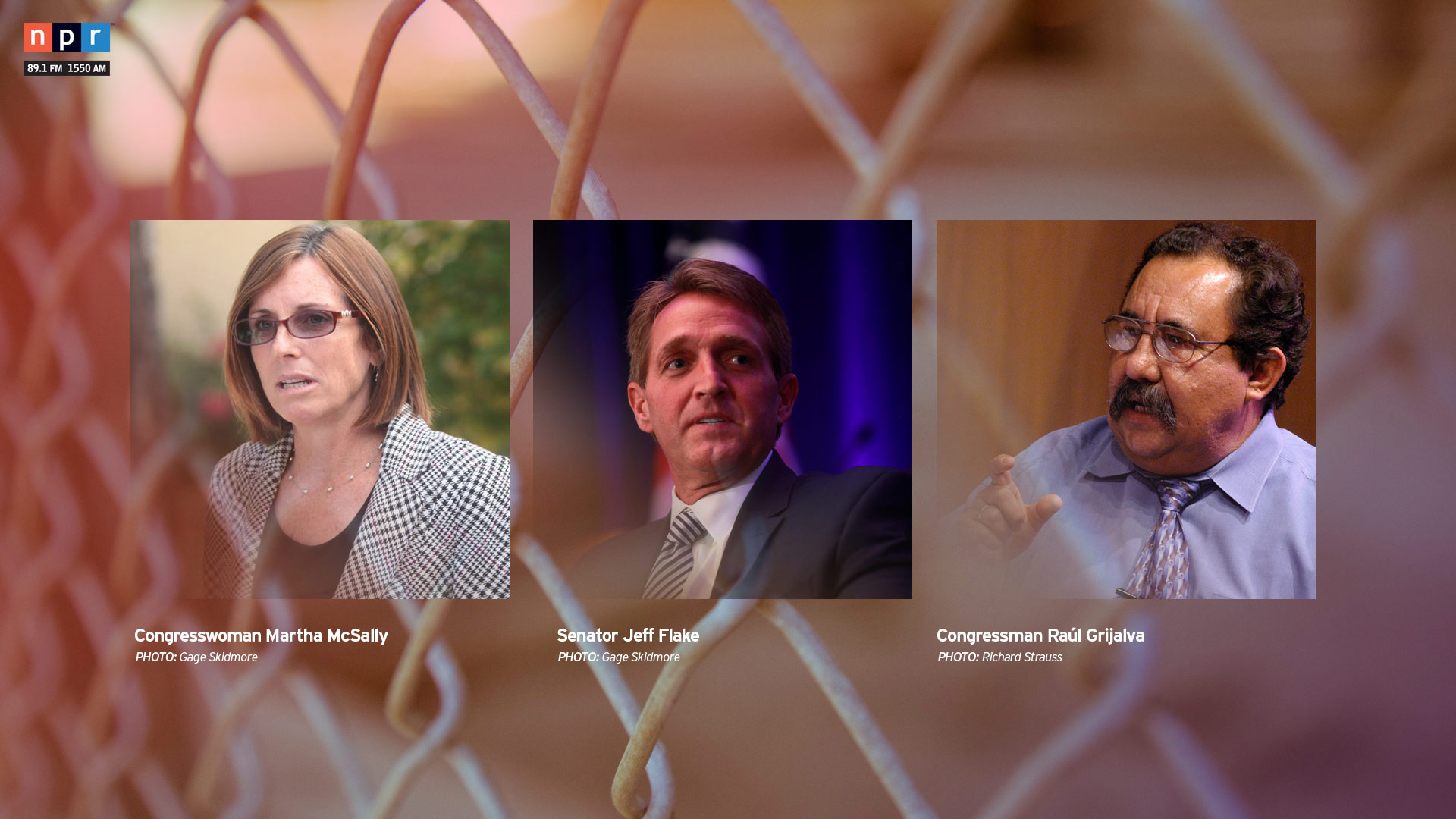 (PHOTO: AZPM Staff)
McSally said it could serve as a wake-up call.
"I've met some people within the last few weeks that have different politics within their marriage or within their family, and they can hardly talk to each other," she said. "C'mon, America. You know, we are Americans and we need to be united, and the enemy is out there. The enemy is not in here."
McSally and Grijalva don't agree on much politically, but they do agree things need to change.
"We've got to do something as leaders of this democratic government of ours to tamp that down and introduce a level of civility," Grijalva said. "The tone and the tenor of how we do it are very important and I don't think we've learned our lesson."