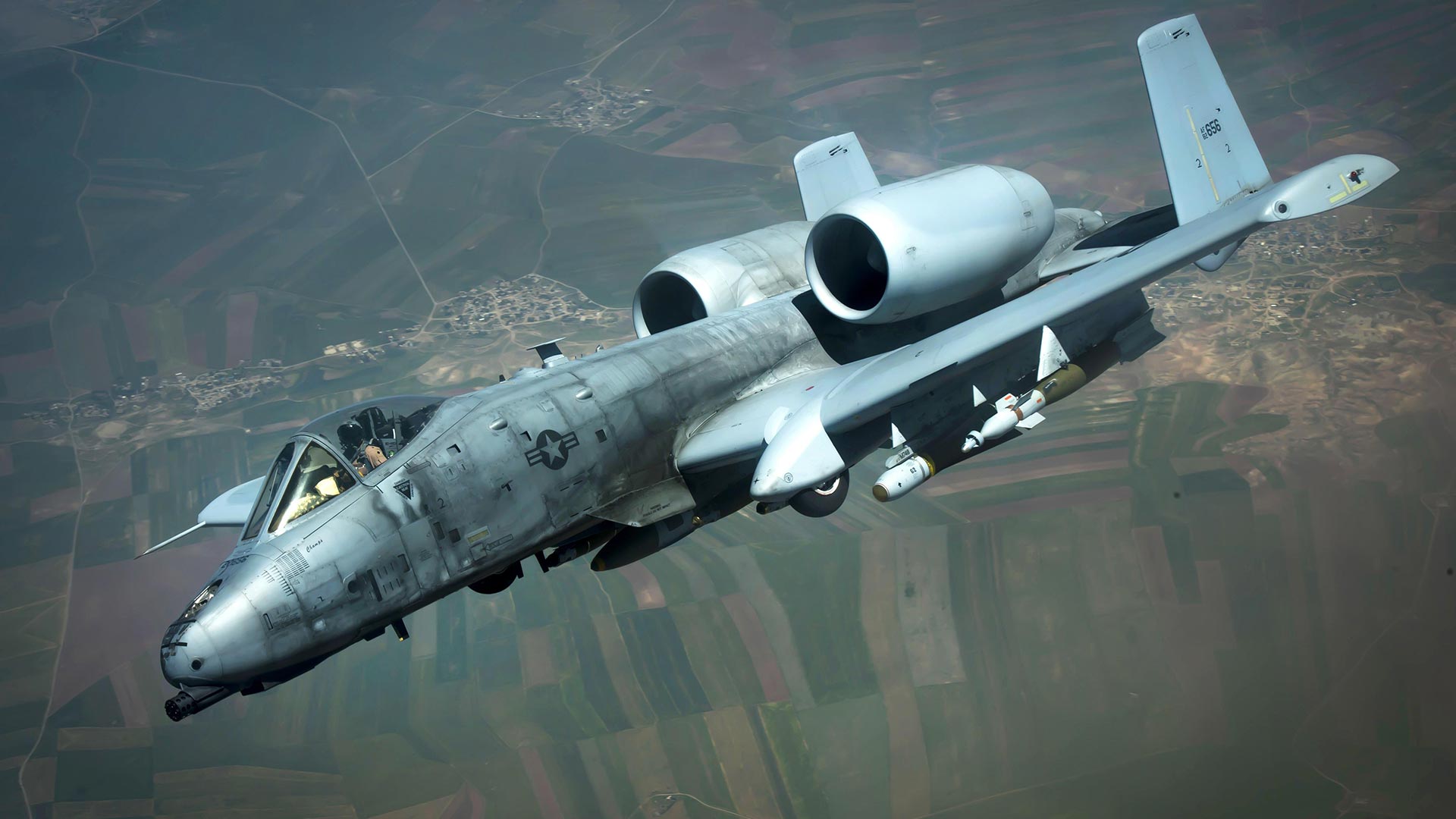 An A-10 Thunderbolt II flying for a mission in support of Operation Inherent Resolve, May 2017.
Michael Battles, U.S. Department of Defense
The defense budget and the National Defense Authorization Act working their way through the U.S. House of Representatives both include money to keep the A-10 flying.
Earlier this year, the Air Force proposed grounding more than 100 A-10s during the upcoming fiscal year because the service branch did not have needed money for wing maintenance.
The two budget bills now call for $103 million for new A-10 wings, $17.5 million for other upgrades, and $6 million for safety inspections.
Rep. Martha McSally, R-Ariz., said the money will keep the A-10 flying "well into the future."
"The other upgrades are related to laser-guided rockets and also some other modifications to their systems that air traffic control uses to make them compliant with upgraded [Federal Aviation Administration] requirements," said McSally, who represents Arizona's 2nd Congressional District.
McSally flew the A-10 while in the Air Force.
Currently, 83 A-10s are headquartered at Tucson's Davis-Monthan Air Force Base.
The bills also include full funding for the C-130 "Compass Call" mission at Davis-Monthan as well as funding for programs at Fort Huachuca in Sierra Vista.
The bills still need the approval of the full House and Senate and the President's signature.