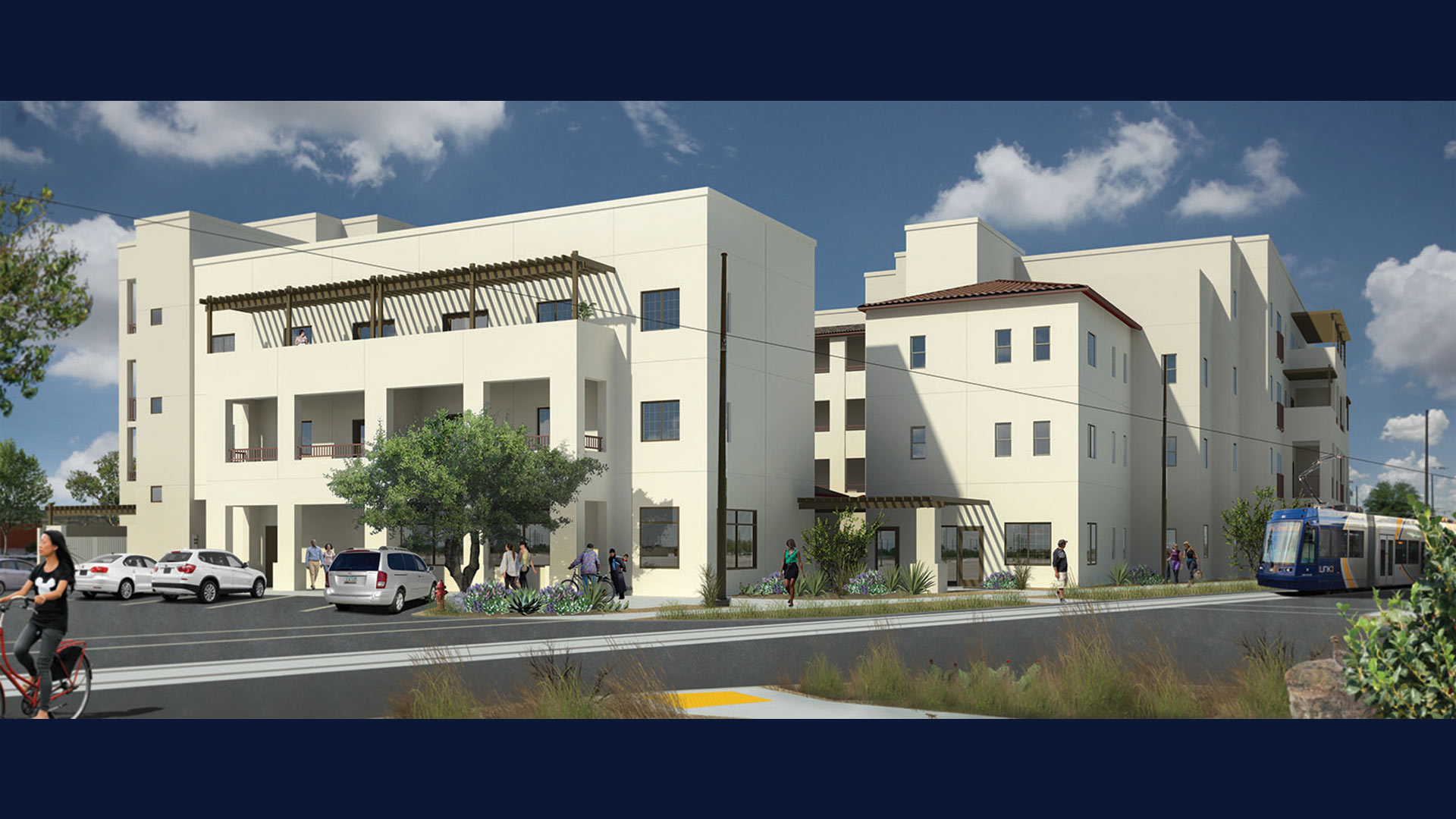 A rendering of the West End Station, an affordable housing complex under construction in Menlo Park.
Courtesy the Gadsden Company
Developers recently broke ground on Menlo Park's new West End Station apartment complex.
The 70-unit rental development will offer low-income working-class families and disabled adults a mixed-use, affordable place to live, project developer Adam Weinstein said.
The development is subsidized by the Arizona Department of Housing's Low-Income Housing Tax Credit program. He says it is the first project of its kind to be developed in Arizona.
"It's the first of its kind to the extent that it is truly a workforce housing building," Weinstein says.
Tucson often ignores working-class families' needs when it builds subsidized housing projects, he said, making the West End Station development important.
"So this really is leveraging the benefit of the tax-credit equity — along with some private financing — to provide opportunity for this population," Weinstein said.
The development will offer residents a strong sense of community through daily enrichment and professional development classes, in addition to affordable living, he said.
The complex is located west of I-10 on Congress Street, right off the streetcar line. Construction is slated to end in fall 2018.