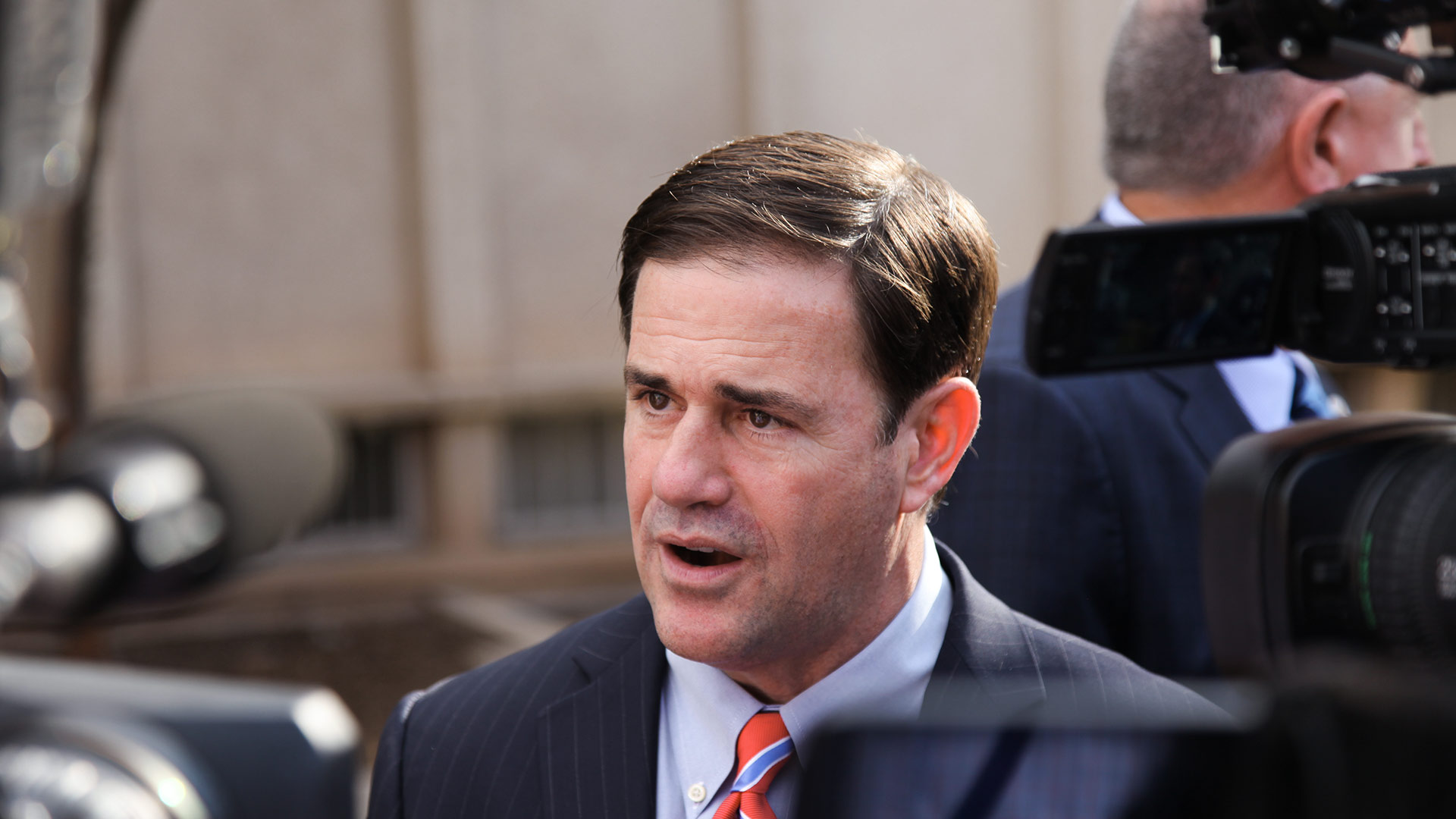 Arizona Gov. Doug Ducey speaks to members of the media Oct. 4, 2017 on the University of Arizona campus.
Nick O'Gara, AZPM
Gov. Doug Ducey does not fully agree with Attorney General Mark Brnovich's tactics to reduce tuition at state universities.
Last month, Brnovich filed suit against the Arizona Board of Regents. The suit claimed a decade of tuition increases violated the state constitution's requirement for a nearly free education.
Gov. Doug Ducey is an ex-officio member of the Board of Regents. He said on Wednesday that he agrees tuition should be as affordable as possible, but does not think a lawsuit is the way to proceed.
"As someone who came from the private sector, I try to look for ways you can find a solution without a lawsuit," he told reporters.
The governor also had a fiscal reason for not liking the lawsuit.
"I certainly don't want to see a lot of taxpayer dollars being spent with government entities suing each other," Ducey explained.
Following the filing of the lawsuit, Board of Regents officials said they were forced to raise tuition due to continual legislative budget cuts.
The Arizona Board of Regents holds the broadcast license for Arizona Public Media radio and TV stations.