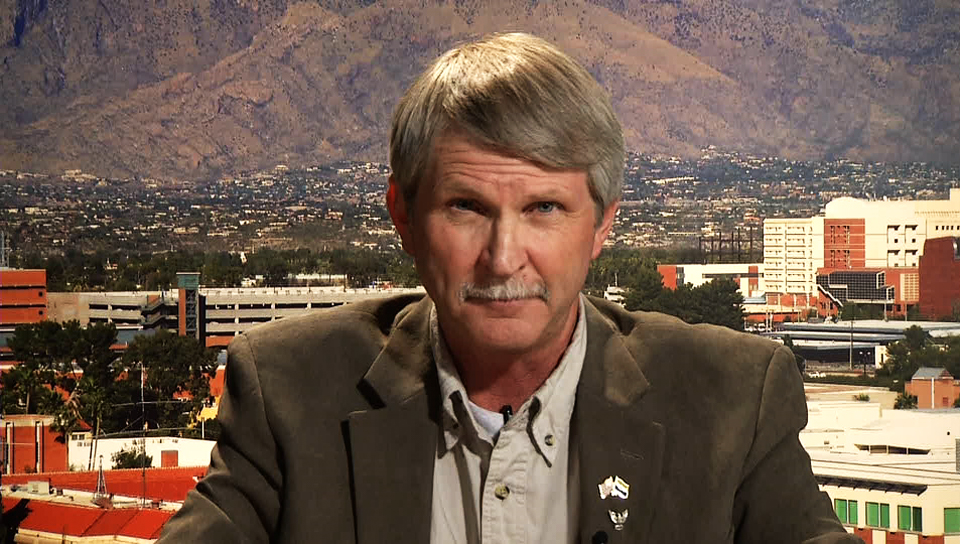 Arizona Rep. Todd Clodfelter, R-Tucson, in the Arizona Public Media studios in 2012.

AZPM
Arizona Rep. Todd Clodfelter wanted to show his colleagues what Southern Arizona has to offer when it comes to business and the state economy.
The Tucson Republican helped organize the two-day tour last week to show off the region's proximity to the border; the Port of Tucson and its free trade zone; Raytheon and the University of Arizona. All are major economic generators in Pima County.
"There is a pretty big contingency of people who don't really know what goes on down here in Tucson and Pima County," said Clodfelter. "We have huge economic value and we have huge economic potential."
House Speaker J.D. Mesnard was on the tour. He said it was important for state senators and representatives to get out of the Capitol.
"There's, you know what, 3-4million people just in Maricopa County, so it is easy to think of that as the whole state of Arizona. People refer to it jokingly as the Great State of Maricopa County, but it is not. We have millions in other parts of the state, and they need to heard as well," said Mesnard.
Clodfelter said he was thrilled to have the speaker come to Southern Arizona, though he did not bend his ear about any specific economic legislation for the region.
He did say that may come once the legislative session begins in January.