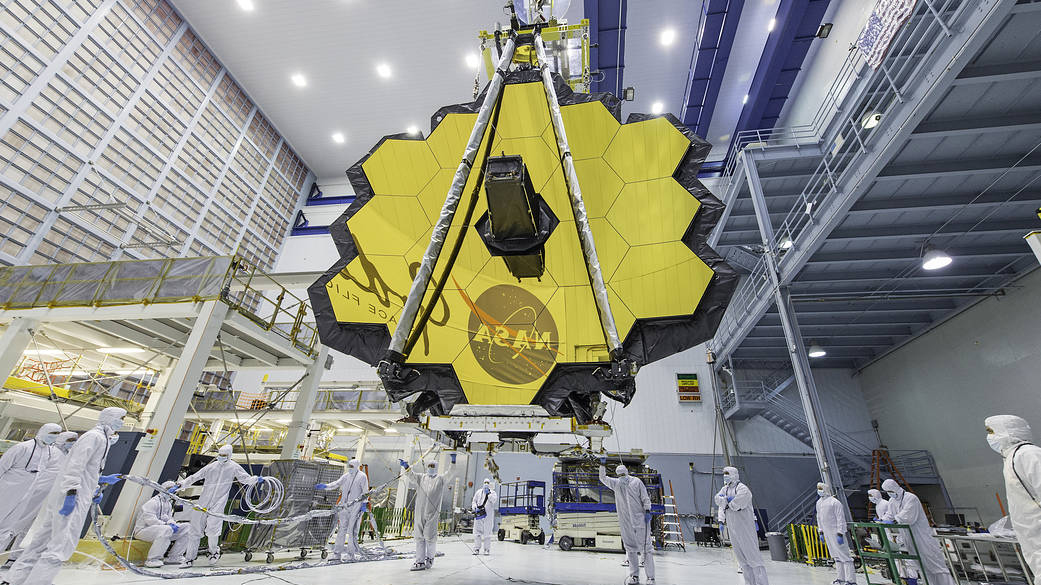 The James Webb Space Telescope in a clean room at NASA's Goddard Space Flight Center in Greenbelt, Maryland.
NASA, Desiree Stover
Another launch delay for NASA's James Webb Space Telescope is a disappointment for a team led by University of Arizona astronomer Marcia Rieke.
Rieke said she's not happy with the delay but she's concerned for her post doctoral students who are just starting their careers and will have to wait longer for the science. But no one on the Near Infrared camera team will lose their jobs.
"It would be something like November of 2020 before the projects we've outlined would actually start observing," she said.
Rieke said her team will use the delay to run simulations and practice analyzing data.
NASA announced Tuesday that problems assembling and testing the giant observatory has pushed the launch date from June 2019 to at least May 2020.
The telescope is under going final preparations at a Northrop Grumman facility in California. Once assembled, it will travel by ship to French Guiana for launch on an Ariane 5 rocket.
"Webb will journey to an orbit about a million miles from the Earth, four times further than the Moon. Simply put, we have one shot to get this right before going into space. You've heard this before and it rings true for us, for Webb. Failure is not an option," said NASA science administrator Thomas Zurbuchen during a media teleconference Tuesday.
The Webb telescope was first proposed in 1996 at a cost of $1.6 billion. It was to launch in 2007. The cost is now $8 billion, and NASA said that figure could increase with the delay. Congress would have to reauthorize the project if that amount is exceeded.
Rieke's husband, George, also a UA astronomer, is the science team lead for another camera on the telescope, the Mid-Infrared Instrument.