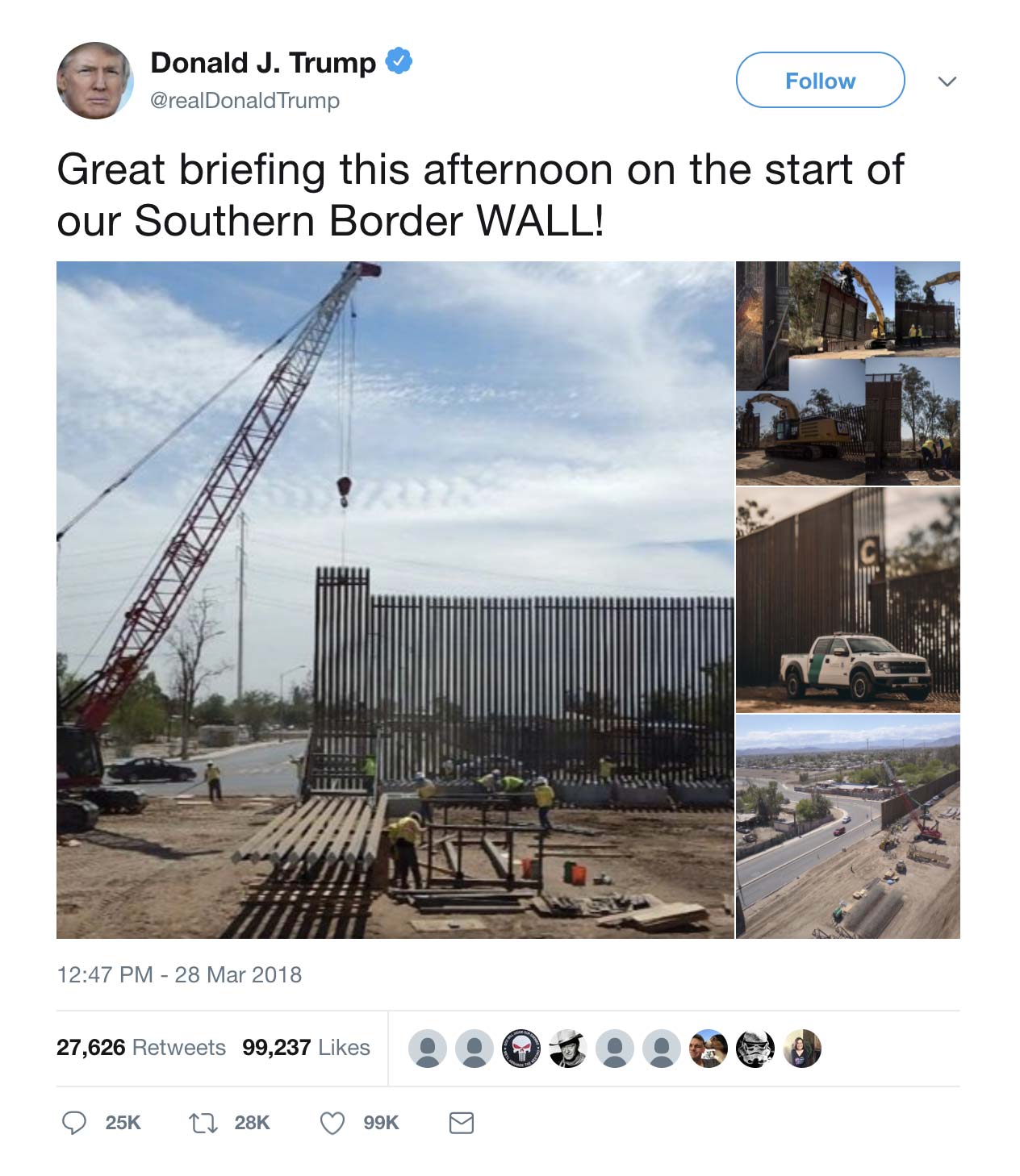 VIEW LARGER President Donald Trump March 28 tweeted photos purporting to show work on a new southern border wall.

Via Twitter
The Trump administration may not have a way to pay for the wall, but officials said they're expecting to complete their evaluation of border wall prototypes this week.
Contractors were first hired late last year to start work on eight prototypes. Government contract agreements called for prototypes made both of concrete and of bollard style walls, each designed for different segments of the border.
President Donald Trump tweeted Wednesday that work was starting on the, "great southern WALL."
But the photos he showed were of a 2.25 mile long stretch of fence replacement in Calexico, California. Money had already been set aside for that project.
There still isn't funding for the new wall.