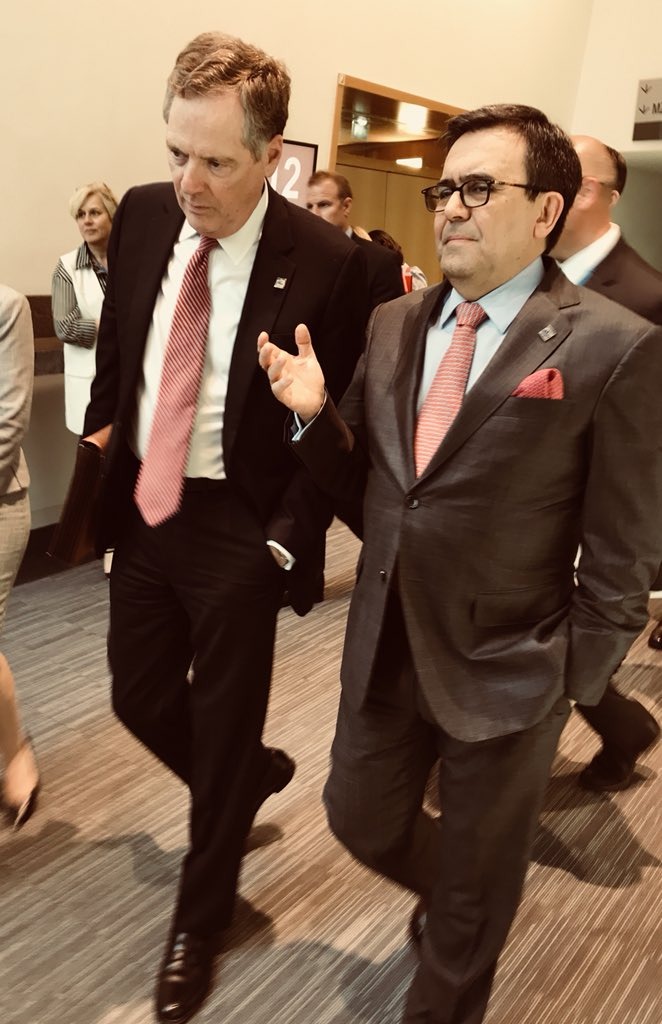 VIEW LARGER Robert Lighthizer, the U.S. trade representative, left, and Ildefonso Guajardo, Mexico's economy secretary, after a meeting in Paris on May 31.

Mexican Secretariat of the Economy
The Trump administration's planned tariffs on steel and aluminum imported from Mexico, Canada and the European Union was quickly condemned by officials south of the border.
The administration's decision, its most aggressive trade action against major U.S. trading partners, was followed by almost immediate response by Mexican officials who promised to impose duties on American flat steel and food including pork belly, apples and cheese. Canada, meanwhile, announced plans to impose tariffs on U.S. steel, aluminum and other products.
"The objective is very clear," said Pedro Tello Villagran, an economist in Mexico City. Mexican officials "are leaving the door open for a negotiation so the U.S. will remove these new tariffs."
Importers like Jaime Chamberlain, president of J.C. Distributing in Nogales, Arizona, are already lamenting both countries' actions. The new policies are bad for business on both sides of the border, Chamberlain said.
"What any entrepreneur wants to see, whether you're on the southern border like I am here in Nogales or any other entrepreneur, is you'd like to see trade grow," Chamberlain said. "This is not a pro-growth policy."
Chamberlain said he just hopes this does not escalate to a full-blown trade war.