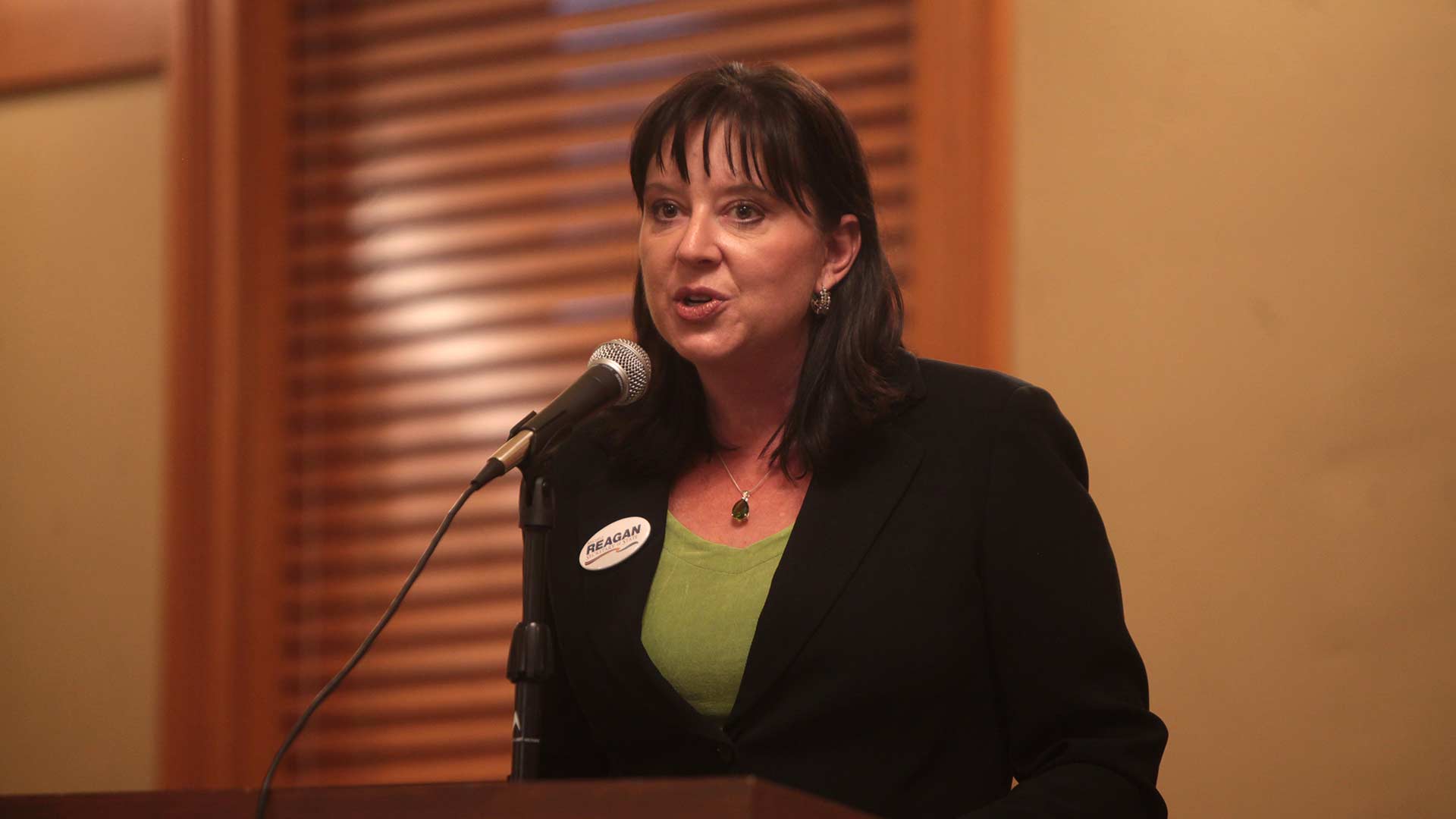 Arizona Secretary of State Michele Reagan at Arizona State University, October 2014.
Gage Skidmore via Flickr
Voting rights organizations are suing Arizona Secretary of State Michele Reagan over concerns that her office isn't updating voters' addresses in time for the primary election.
The American Civil Liberties Union of Arizona on Monday announced the lawsuit from multiple organizations, including the League of Women Voters of Arizona. They're concerned that Reagan's office is not updating voter registration information when someone changes the address on their driver's license.
ACLU attorneys say someone whose driver's license shows an updated address expects to get a ballot in the mail when the information is updated by the secretary of state's office. If the address is not updated, they don't get the ballot. Also, the ACLU says voters can have their ballot thrown out if they go to the wrong polling place.
ACLU of Arizona attorney Ceridwen Cherry thinks the state should remedy the situation before the election season is over.
"We believe this needs to happen immediately. Voters have the right to cast a ballot that is counted in the coming 2018 elections," she said.
The secretary's office expressed disappointment that the voter rights groups chose to file the legal action and suggested that sending letters to hundreds of thousands of Arizonans telling them the state changed their voter registration address right before an election would not be a good idea. The office plans to implement the needed changes with the Arizona Department of Transportation next year.
The ACLU responded that it informed Secretary Reagan's office of the issue nine months ago and nothing was done. Arizona's primary election is Aug. 28.
---
The Associated Press contributed reporting to this story