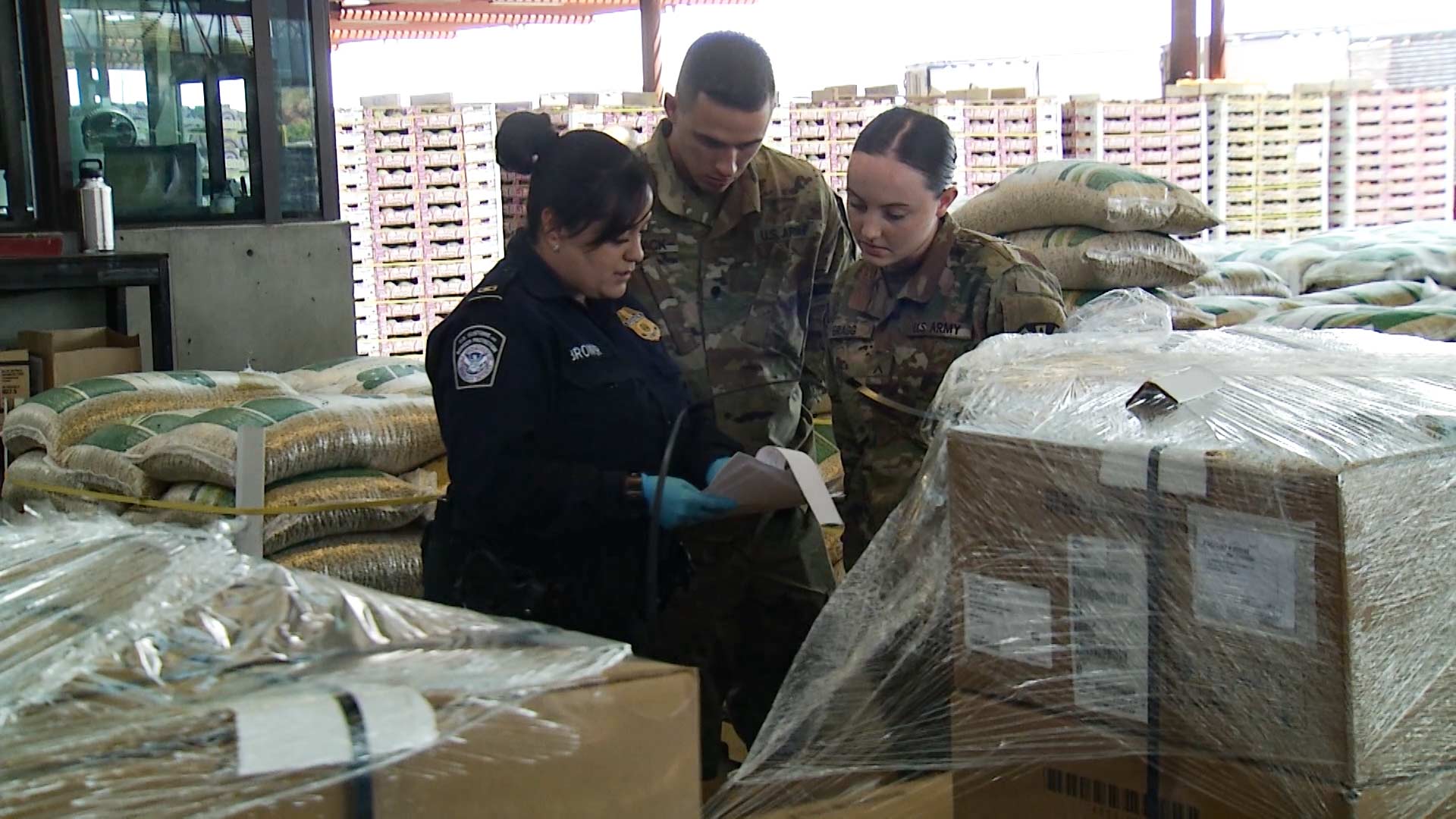 National Guard troops receive inspection training from a Customs and Border Patrol official at the Mariposa Port of Entry in Nogales, Arizona on August 1, 2018.
AZPM
The new trade agreement reached by the U.S. and Canada is more like remodeling an old home rather than building a new one, according to experts.
One of President Donald Trump's top campaign promises was to renovate the North American Free Trade Agreement.
Daniel Ujczo, an international trade and customs lawyer with the Phoenix law firm of Dickinson and Wright, is one of the foremost experts in the country on tri-national trade between the U.S., Mexico and Canada.

He said there was no need to scrap NAFTA and start all over.

"Because about half of NAFTA we just put on a fresh coat of paint on it," he said. "So we have kept what works and updated it for the 21st century."
Ujczo is keeping a close eye on how this new version of the trade agreement will impact Arizona.
"There is a considerable chapter on customs and trade facilitation – which has to do with border issues," Ujczo said. "There are new provisions that should help trucks carrying goods and produce through the border crossings a lot faster."
Significant components of the existing North American Free Trade Agreement have stayed the same, but there were some new provisions to deal with digital technology and Intellectual property disputes.