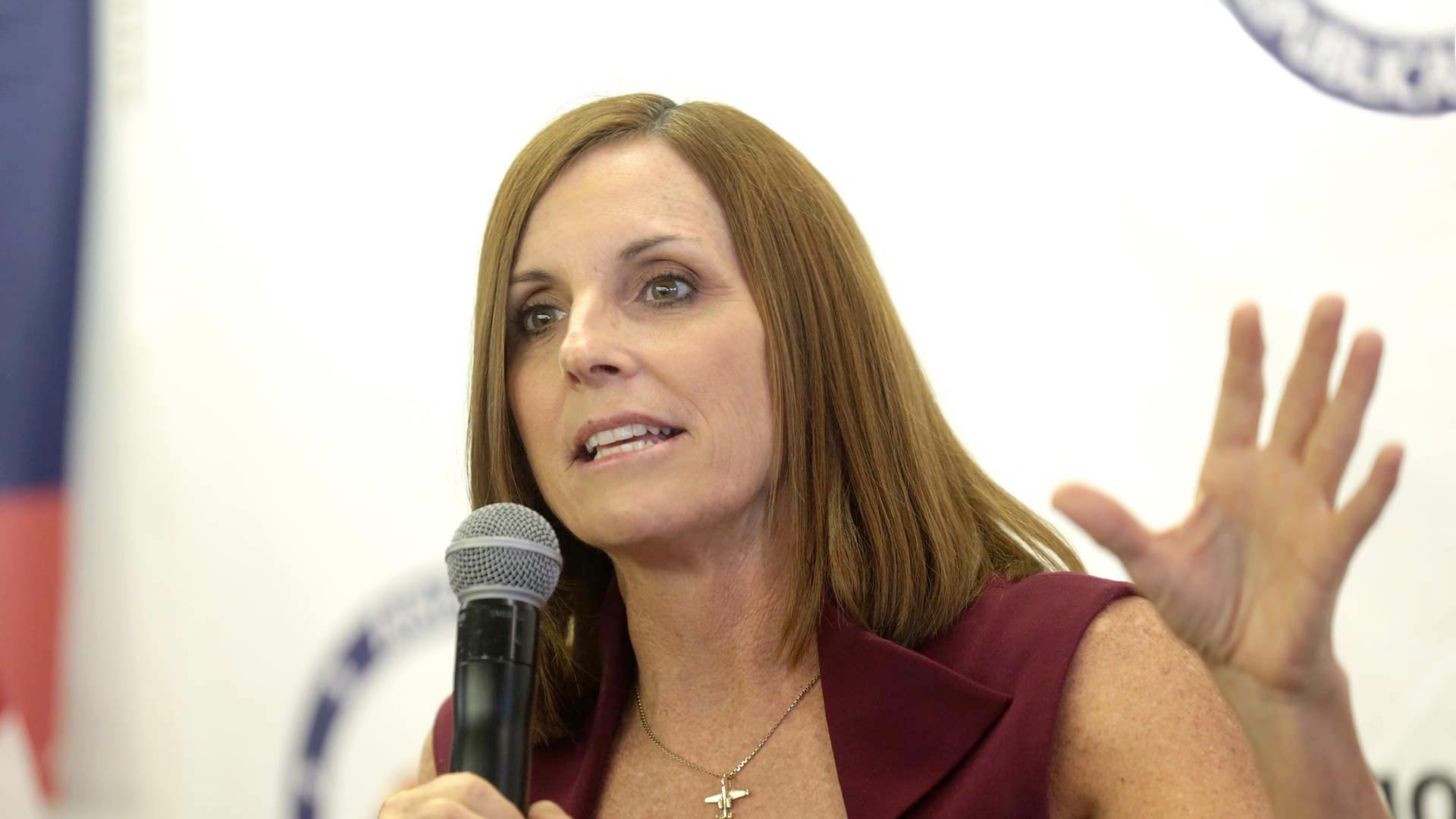 Martha McSally, November 2018.
Gage Skidmore via Flickr
Sen. Martha McSally on Wednesday introduced a bill to combat sexual assault and harassment in the military. The bill covers prevention, training, victim support and prosecutions.
On a call with reporters, McSally said sexual assault is a readiness issue and a moral issue.
"We've got a lot to do on the prevention side, we've got to get to where these assaults are not happening, we have to have a zero tolerance," McSally said.
The bill calls for more victim advocates and lets the military better communicate with civilian authorities when protective orders are issued. It also designates sexual harassment as a specific crime in the military code.
When it comes to training, McSally said that will take more time.
"Having been in the military, I know we can often try all sorts of training and throwing PowerPoint slides at our troops hoping this is going to impact. It is not necessarily the way to address it. We need to have an evidence-based prevention that we put some resources into research as to what's actually working," she said.
McSally is a survivor of military sexual assault.
The proposal allows commanders to be involved in sexual assault investigations and prosecutions but involves the military's judicial arm sooner.
Critics of the military system say it is too easy for commanders to sweep accusations under the rug right now.
McSally plans to have her legislation rolled into legislation tied to the Pentagon budget currently moving through Congress.
A report from the Defense Department earlier this month said 6 percent of women in the military reported being sexually assaulted in 2018.