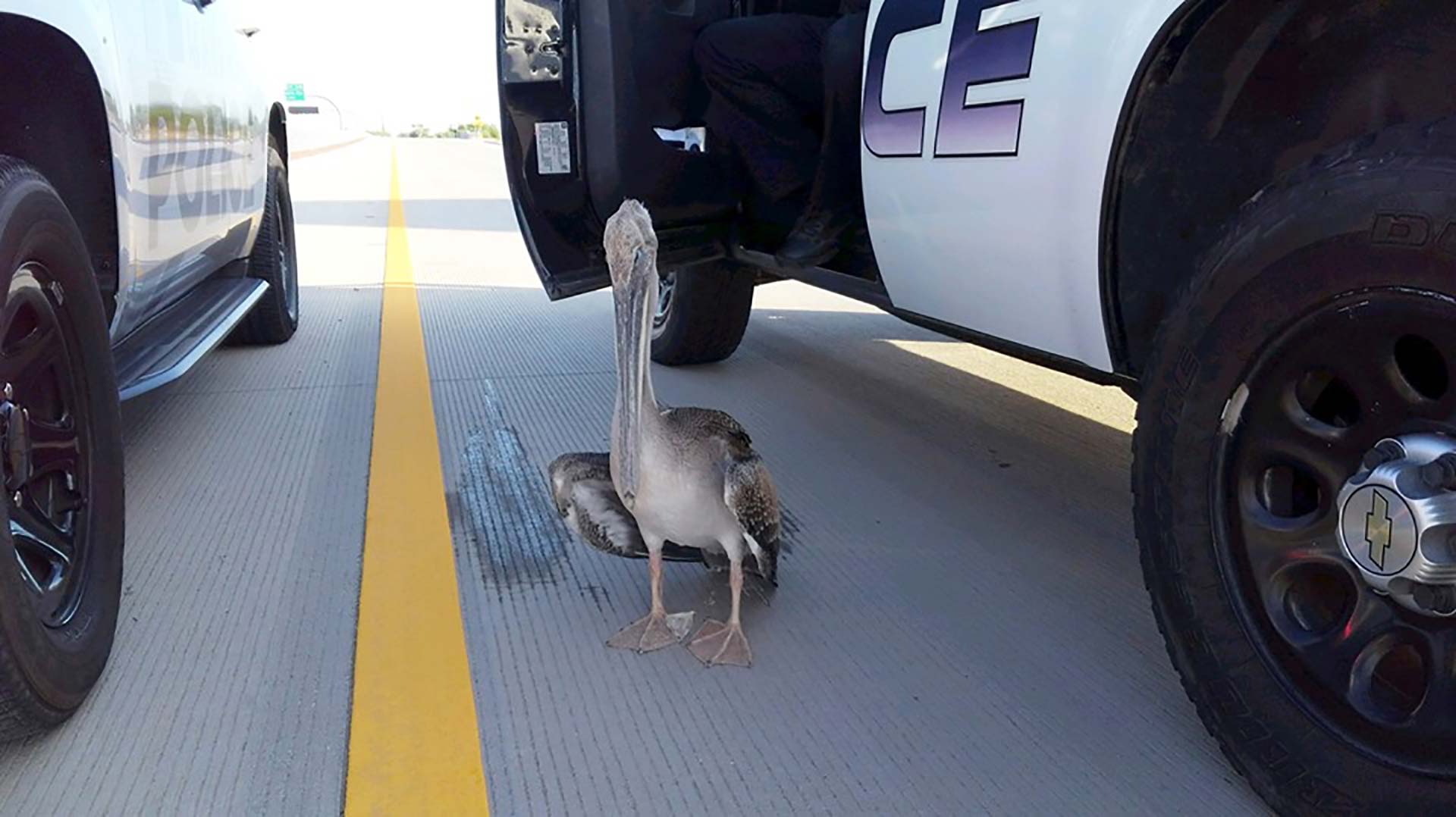 A juvenile brown pelican is corralled by Marana Police officers before being taken to the Tucson Wildlife Center on July 26, 2019. Pelicans are sometimes blown off course into the desert by hurricanes in the Gulf of Mexico.
Courtesy Marana Police Department
We're a long way from the ocean, but the Tucson Wildlife Center has found itself taking care of a lost seabird.
Marana Police Friday morning recovered a young, brown pelican that was found wandering across a frontage road near Ina and Interstate 10.

Lou Rae Whitehead, animal care supervisor with the Tucson Wildlife Center, says sea-going pelicans are occasionally blown into the Southern Arizona desert, but they used to be more common. "We used to get probably 15 to 20 pelicans a year, and they have to be taken to Sea World. They actually come in from mexico and they have hurricanes and stuff like that. they get blown off course and end up here," Whitehead said.
Whitehead says it's too early to tell whether the juvenile pelican will survive. The bird is weak and emaciated. She says, typically, recovered pelicans are taken to Sea World to be reintroduced into their normal habitat.