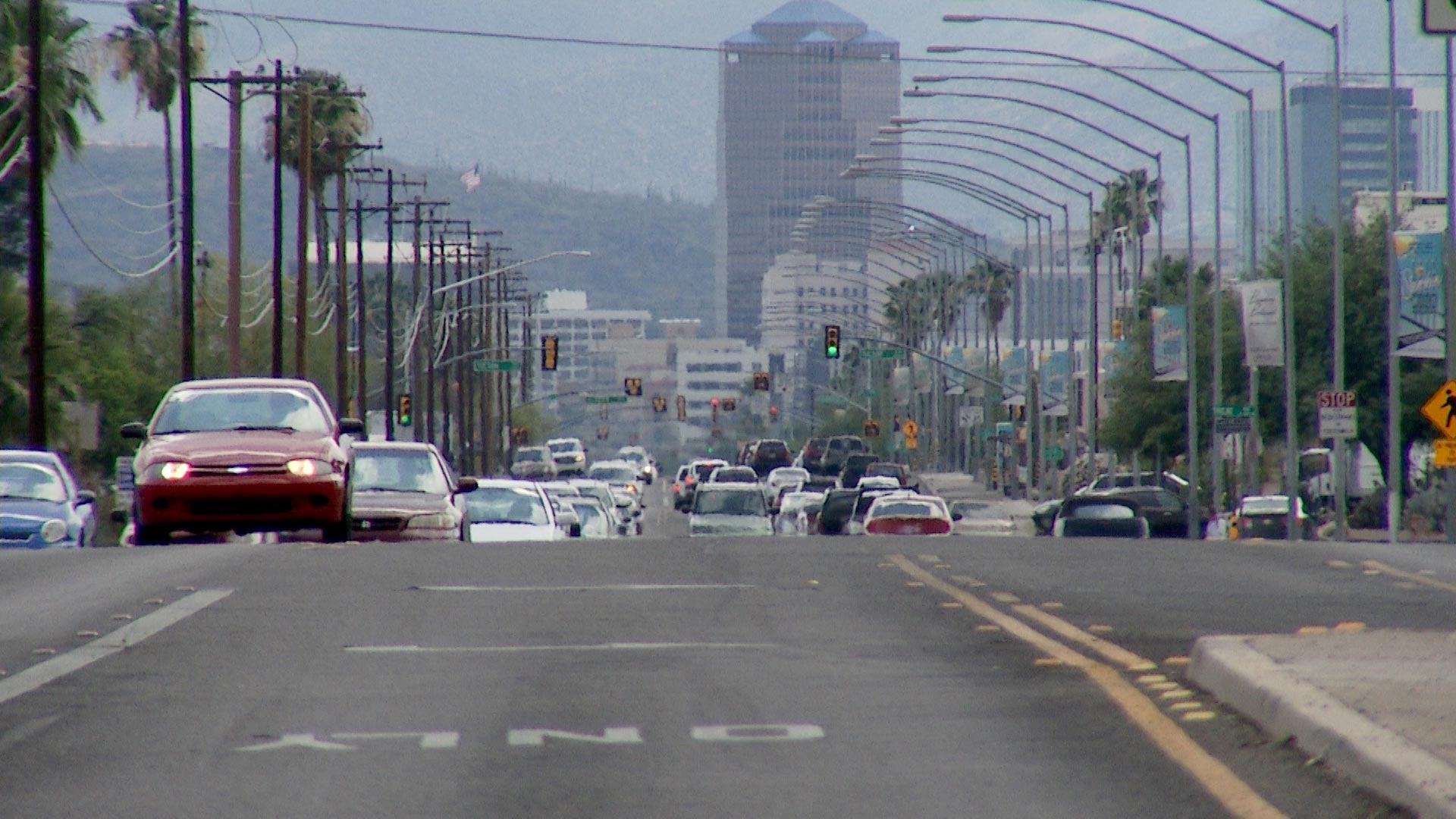 Downtown Tucson seen from afar.
AZPM Staff
On July 25, the amount of ground-level ozone in Pima County exceeded federal pollution standards for the first time this year.
The Pima County Department of Environmental Quality reported monitors at Saguaro National Park East and Children's Memorial Park both exceeded standards set by the federal Environmental Protection Agency.
PDEQ cautions that exceeding the standard is not considered a violation.
"They allow a certain number of those exceedances before an area is considered violating the standard," said Beth Gorman, spokesperson, PDEQ.
Last week's level caught regulators by surprise.
"It could have been wind direction, it could have been that the wind just stopped and there was enough sunlight to cause that to happen, so we don't really know what happened at that point," said Gorman.
Ground-level ozone is caused by a combination of sunlight and emissions from vehicles, power plants, and industry. High levels of the pollutant can cause breathing problems.
Last year, Pima County exceeded the standards four times. In all, the county has breached the federal levels 22 times since 2013. In comparison, Maricopa County has exceeded the standard 20 times this year alone.