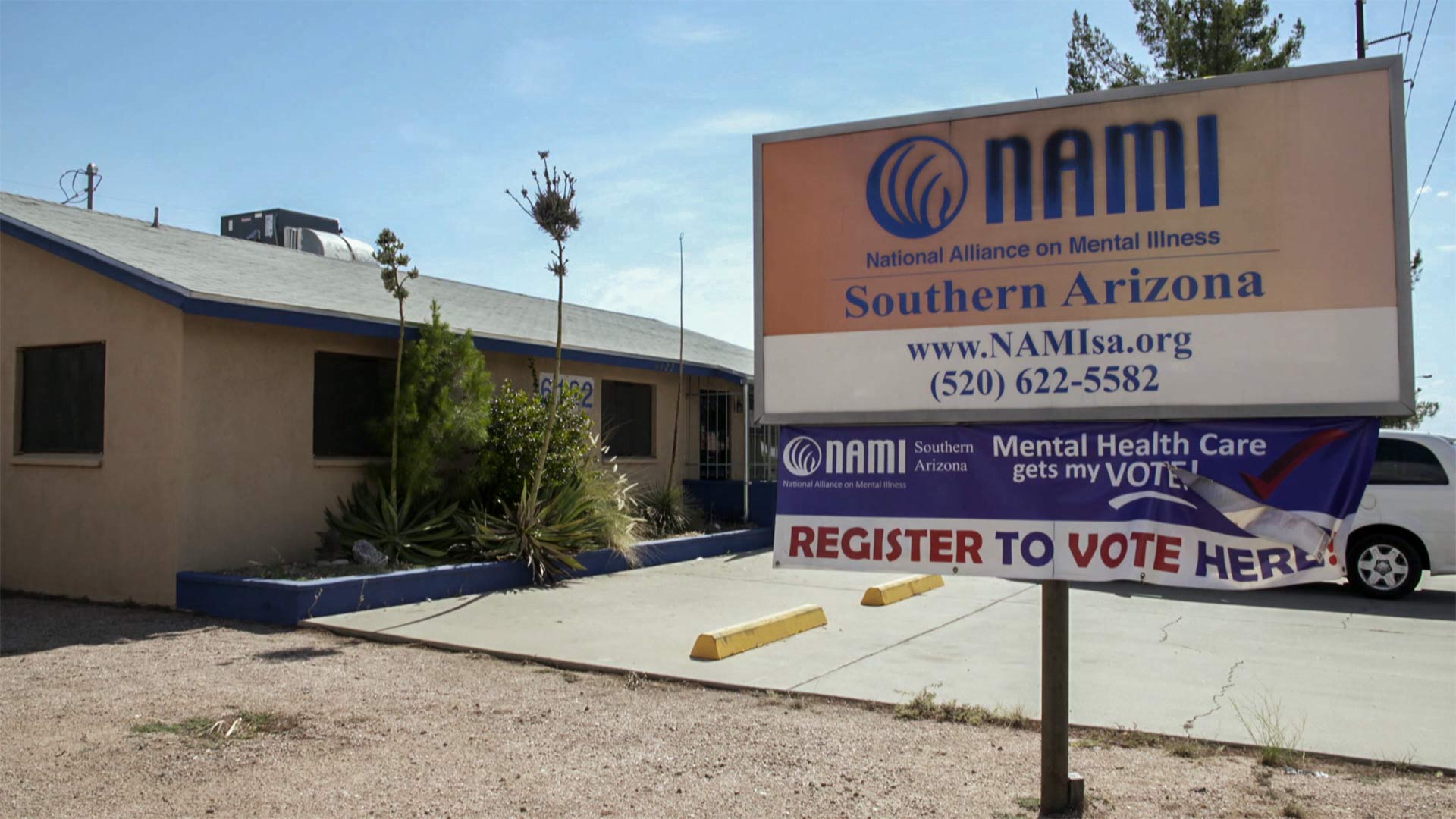 The Southern Arizona chapter of the National Alliance on Mental Health (NAMI).
Nate Huffman, AZPM
Following the shootings in Dayton and El Paso, President Trump has made several public statements linking mental illness to gun violence. Mental health advocates have been quick to respond with data that show those struggling with mental illness are no more likely to perpetrate mass violence than those who are not.
Christine Wells, with the Arizona chapter of the National Alliance on Mental Illness (NAMI), says the data are unequivocal. She says statements such as the president's only perpetuate the stigma for those who are mentally ill and distract from the real issues. She says, unfortunately, that false premise has gained traction and needs to be corrected
"I think people find it difficult to understand why mass violence occurs and so may assume the perpetrator must be mentally ill. The perpetrators are often individuals who are angry and resentful, but that is not mental illness," she says. "Mental illness cannot be used as a tool to distract from criminal behavior."
She suggests that extreme risk protection orders, known as red flag laws, could be useful, because they don't concentrate on mental illness as a cause, but instead on assessing potentially dangerous behavior wherever it surfaces.
---
For more on this issue, check out this week's episode of Arizona Spotlight.