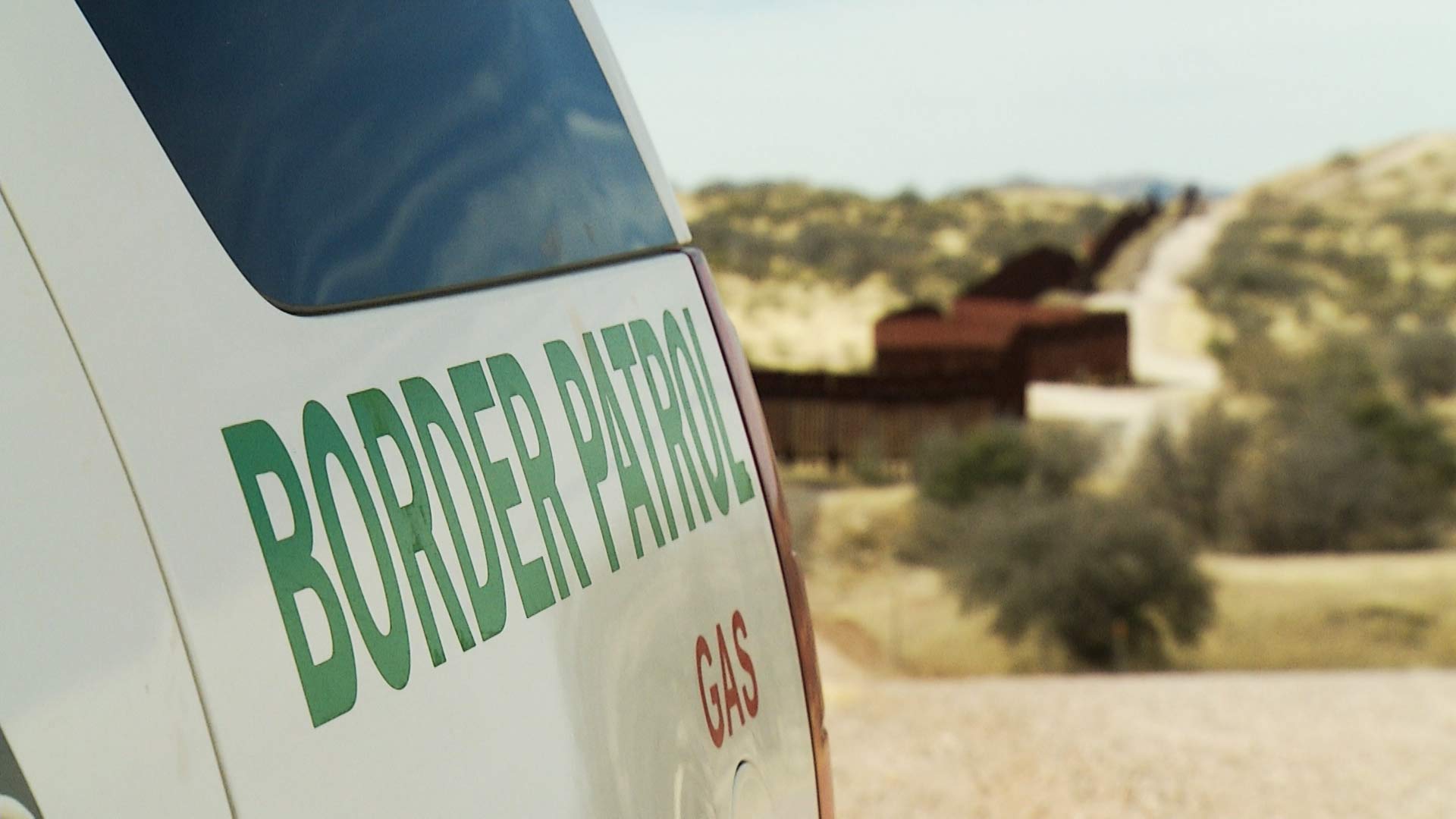 A Border Patrol vehicle at the fence on the U.S.-Mexico border near Nogales.
AZPM Staff
Federal prosecutors in Arizona gave a now former Border Patrol agent a misdemeanor plea bargain after he ran over a Guatemalan immigrant in Nogales and then lied about it.
Matthew Bowen was supposed to go on trial Tuesday in Tucson. He faced two charges, one for ramming into Antolin Rolando Lopez Aguilar, a Guatemalan immigrant, with his agency truck; and another for lying about it to investigators.
Prosecutors contacted his attorney and offered him a plea agreement. Bowen's lawyer Sean Chapman said the new charge is a misdemeanor and he must resign his position with the agency. According to the plea agreement, Bowen could serve up to a year in prison and possibly be required to pay a $100,000 fine.
Prosecutors have not said why they chose this route when the list against Bowen was extensive. They had video evidence of the encounter and nearly 15 Border Patrol agents and officials who were scheduled to testify against Bowen. He admits he struck the victim with unreasonable force and violated the man's rights.
Glenn McCormick, spokesman for the U.S. Attorney's Office in Arizona declined to state why the decision was made and referred KJZZ News to the public record, which doesn't state how decisions like these are reached.
In the weeks leading up to the attack, Bowen texted to a fellow agent: "Please let us take the gloves off Trump," referring to President Donald Trump. He then bragged about the attack after it occurred.
He also had an extensive history of complaints against him both by immigrants in his custody and by fellow Border Patrol agents.
One agent who witnessed Bowen's attack later told investigators "he'd never seen anything like that before" referring to Bowen running the fleeing man down. He also told investigators nothing in the victim's behavior justified that use of force based on Customs and Border Protection's guidelines to agents.