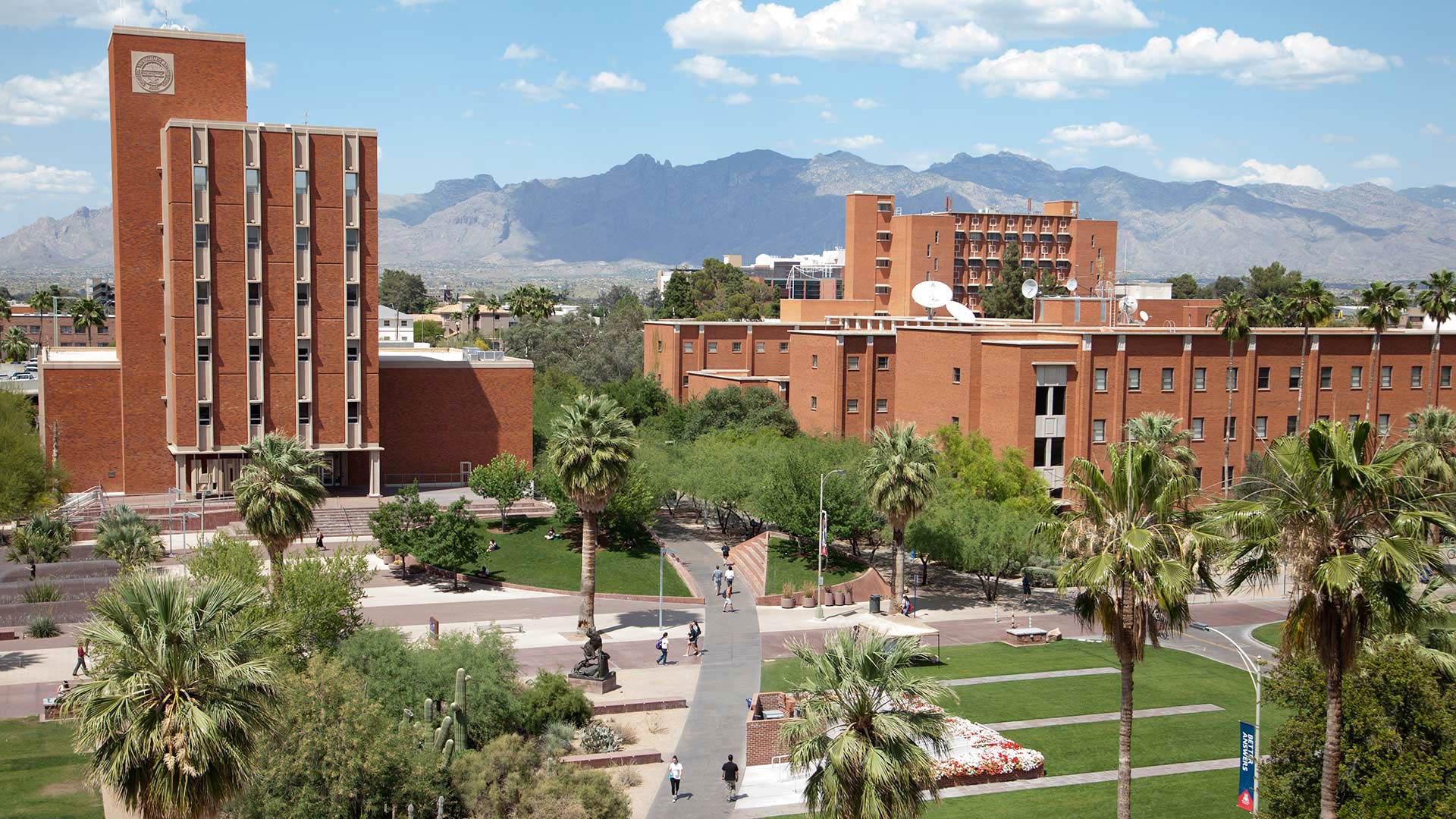 View of the University of Arizona campus.
AC Swedbergh/AZPM
The Arizona Board of Regents has voted to continue to charge a special reduced tuition rate at Arizona universities for undocumented immigrant students who graduate from Arizona high schools.
The rate established by the board in 2015 is 50% higher than in-state tuition, and less than the out-of-state rate. Board Executive Director John Arnold said the original policy was designed to include undocumented students who received Deferred Action for Childhood Arrivals status, or DACA.
"The federal government has suspended the DACA program and is no longer issuing new DACA certifications," he says. "So, we want to make it clear that all students who graduate from an Arizona high school have access to this rate."
Regents' Chair Larry Penley said, the change was needed to help ensure an educated community given predicted demographic shifts that are expected to result in fewer potential students.
"In preparation for a transformed economy, with considerable disruptions to the labor force, it is essential that we increase the number of people who go on to some sort of post-secondary attainment and are successful in doing so," he said.
The board agreed approving the updated policy unanimously.
---
The Arizona Board of Regents holds the license to AZPM.