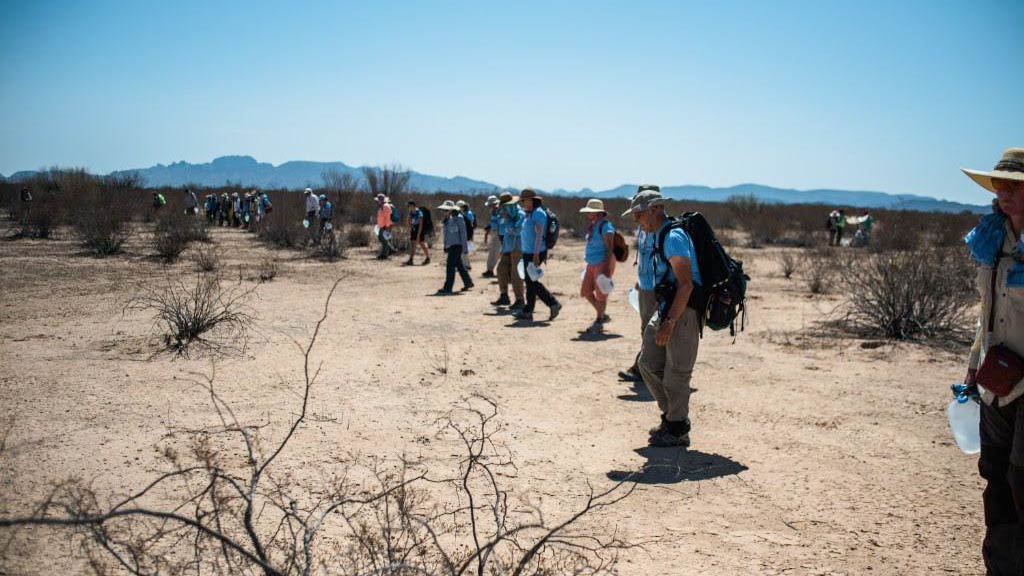 VIEW LARGER No More Deaths volunteers.

Courtesy No More Deaths via Fronteras Desk
A federal judge in Tucson has thrown out the misdemeanor convictions of four volunteers for the humanitarian group No More Deaths, but the government can appeal the decision.
The case grew from a 2017 trip onto the Cabeza Prieta National Wildlife Refuge in western Arizona. The volunteers left food and water for migrants. They were convicted of misdemeanors in 2019, given fines and probation.
"They were prosecuted for doing that which they were compelled to do by their sincerely held beliefs, and that's really the heart of what the case was about," said Anne Chapman, criminal defense attorney.
For the appeal, Chapman and other lawyers focused on a federal law that says people can't be penalized for exercising religion.
A federal judge agreed with the argument, and she wrote in court documents that prosecuting the volunteers for faith-based work hampers how they carry out their beliefs.
"We are disappointed with the ruling and we do disagree with the court's opinion," said Heather Sechrist, criminal chief for the U.S. Attorney's Office in Arizona.
The government has 30 days to ask the 9th Circuit to step in, Sechrist said. Prosecutors are reviewing the order reversing the convictions, but a final decision on whether to appeal has not yet been made.

Fronteras Desk
is a
KJZZ
project covering important stories in an expanse stretching from Northern Arizona deep into northwestern Mexico.